Bias binding and naval gazing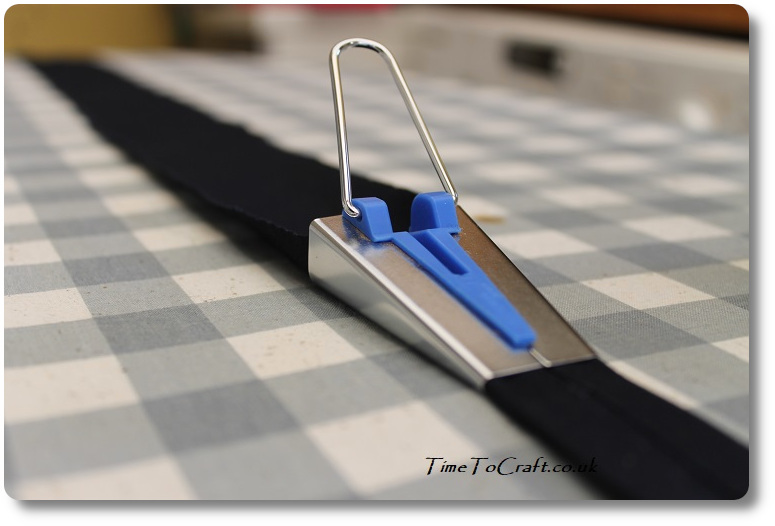 I made several metres of bias binding last night. I didn't count how many metres, but it must be into the double figures. Always something satisfying about turning a square of fabric into a long line of stretchy tape. Ready for use.
I could have bought a reel of bias binding. Not hard to pick up a navy 100% cotton one, with the right width. It saves a couple of pounds, making my own, but the real reason was that I had a change of plan. I was going to make it out of the green fabric and use the navy for my quilt border, but once I had both fabrics together it looked better the other way round.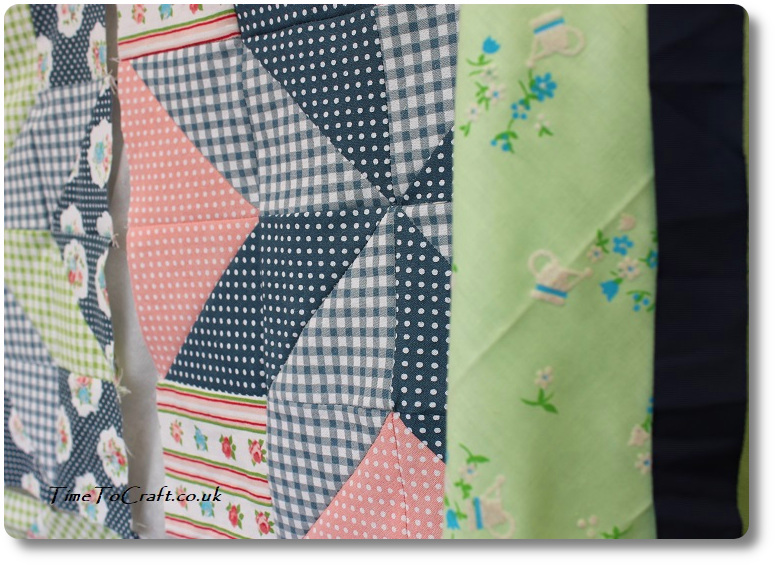 So I switched to making navy bias binding.
Anyway, that's not the point of my update today. Last night marks a turning point. A moment of change. See the neat little contraption at the top. It folds the band into shape, which I then iron as it cascades out as double-folded bias binding from the other end. Simple and ingenious. Up there with the apple corer/peeler as one of my favourite neat gadgets.
Usually when I use it, one of the children will pass by and ask what the little iron does and fiddle with it. I've always seen their point. It's on the ironing board and it has a pressing look to it. It does look weird.
Here's the change. No-one said it. I was there for over half and hour. I'm not sure what this means. Do they know now? Have they stopped noticing? Will they expect every house to have a bias binding gadget? What else have I normalized for them? They are still shocked that people don't have bookcases of books in every room. They field their friends' surprise when they spot my spinning wheel in the corner, the harp in the t'other room, no X-box, etc on the table, or the great, big lolloping hound bounding towards them.
As they say, normal is just a setting on the washing machine. Over used and overrated at best.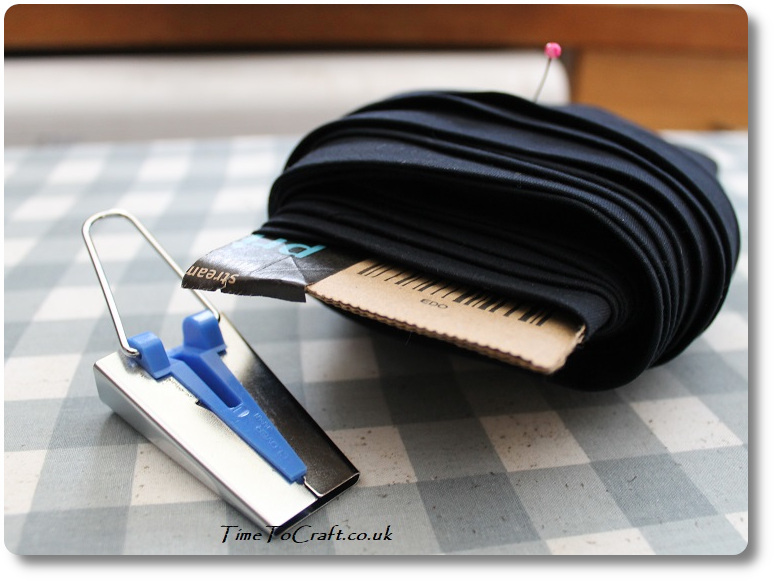 I need to get out more.