Making the most of Sunday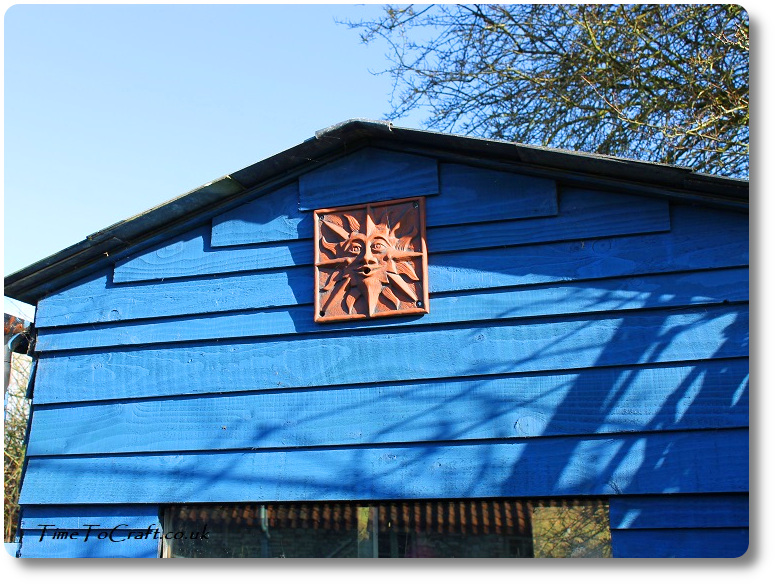 Blue sky and sunshine today, with just the odd downpour. Perfect for getting a few jobs done.
I spent some time preparing the kitchen garden so it'll be ready for the seedlings in a few months time. I didn't get as far as the greenhouse. So much to do. Maybe next weekend. Middle teen freed up my time, by taking over the baking role for the day. She made yummy, chocolate chip flapjacks.
Needed to make a few final alterations, today, to the Cleo pinafore, I've made for Eldest teen, before I handed it over to her. Lengthened the  dress (I swear she grew) and changed the buttons too. The silver buttons, she had chosen, kept coming undone as she walked. I found bigger buttons and covered them in the same fabric and hopefully they will stay in place.
I've taken photos and will write it up as a blog post in it's own right. I'm really pleased with this version of the Cleo. I've added a little hidden extra too. She tells me that she's wearing it to school tomorrow. She's just as pleased at how it's turned out too.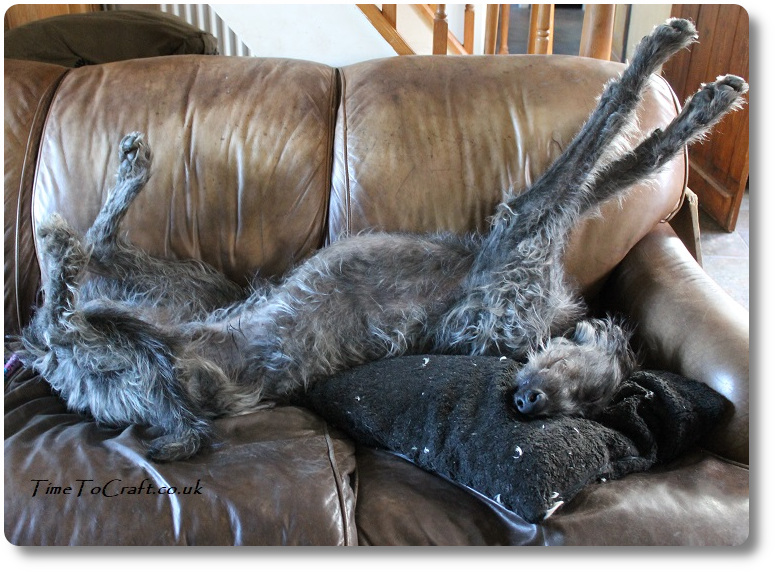 In the meantime, while some of us were busy, some of us were otherwise. This is not an unusual sight. He loves to lie on his back with his legs in the air. This is a hound who knows how to work hard, but equally how to relax.
Right time to polish shoes and look out uniforms, ready for tomorrow.