I think I've made my peace with January. So often listed as a person's least favourite month. It gets a hard press. Difficult to follow a glitzy and rocking month like December. January is filled with life changing motivations, that can feel like a stick rather than a carrot. The weather, for us at least, is either cold or cold/wet. Short days. Mud season.
Saying all that, I think I'm learning to appreciate January. Not my usual hide and hope it goes away.
This week, we headed out to a long barrow in Wiltshire. Blowing cobwebs away with a remarkable cold wind. Reminding ourselves how much a family walk, followed by a picnic huddled in the steadily steaming up but warm car, is worth all the effort. Plus it didn't rain.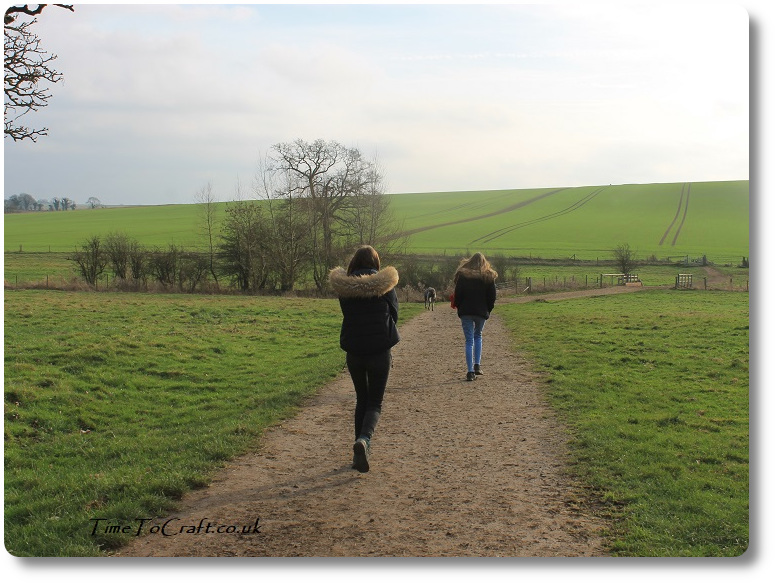 I'll be honest. Days are one thing. Nights are another. Usually I avoid evenings out in January, if I can help it. It means a drive along dark, twisty, narrow lanes. We live in an area, as one friend so eloquently put it, where there are more trees than streetlights. My sister used to say that she knew she was getting close to the house as the trees and hedges began to close in on you as you drove.
This January, has been different. Every week, I have had some kind of evening meeting at school. I've had to go. Inevitably, I run into friends, which has been so good. All went well until this week. As I headed out one evening for a parents' evening, my car wouldn't move and then it went clunk. An ominous sound.
Turns out fate was on my side, although it did throw a spanner in the works for parent's evening, which I'm still trying to sort out. Never have I been so grateful that I didn't do my usual reverse into the spot on our drive. If I had, I'd have driven out and may have built up some speed just as the suspension coil punctured my front wheel. Goodness only knows where I would have landed. It's going to be a big bill, but no one is hurt.
On a more cheerier note, eldest teen has been babysitting for the first time, this week. She's been twice and has taken it on with confidence. Two lovely boys, with the added bonus of the family pets to fuss. She tells me she did get her homework done as well.
Monday's lunar eclipse was cloud covered, but we did get a small glimpse of it just as it started. A hole in the billowing clouds, lit up by the reflected beams. That in itself was beautiful.
What else? As you might have guessed from the photos, I've been sewing. I've been busy cutting out and sewing a Cleo pinafore dress for eldest teen. Grabbing small pockets of time in the evenings. She's really looking forward to me finishing it, which always warms my heart. I'm using fabric from my stash. That is as near as I get to a win, this week, for cutting down on waste and decluttering. All small steps help.
I also have a sewing project with middle teen this weekend, so I've been organizing the bits and pieces we need to get started. Youngest has already bagsied any leftovers of the fabric as the print is a fun one. He'd like to do some sewing too. Hopefully next week I'll be including photos of the finished pieces.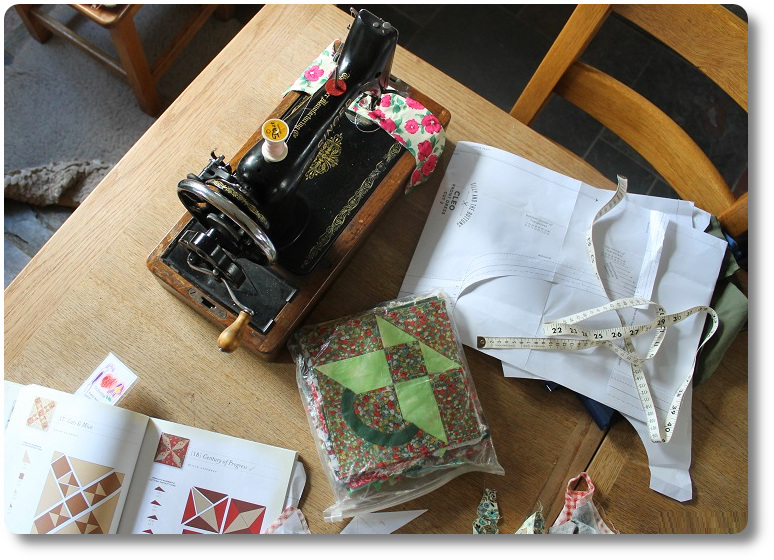 So that is my week. Stops and starts. The snowdrops are appearing in our garden and that is always a welcome sign. Even the sparrows have been picking spots in our roof as they start to pair up. Spring is on it's way. This year I'm not wishing January away. Interesting, and slightly unusual, walks have really helped.
Joining in with Anne's word of the week linky. After much mulling, I'm going for splutter as it has been a week of stops and starts.
Raisie Bay – Word of the Week