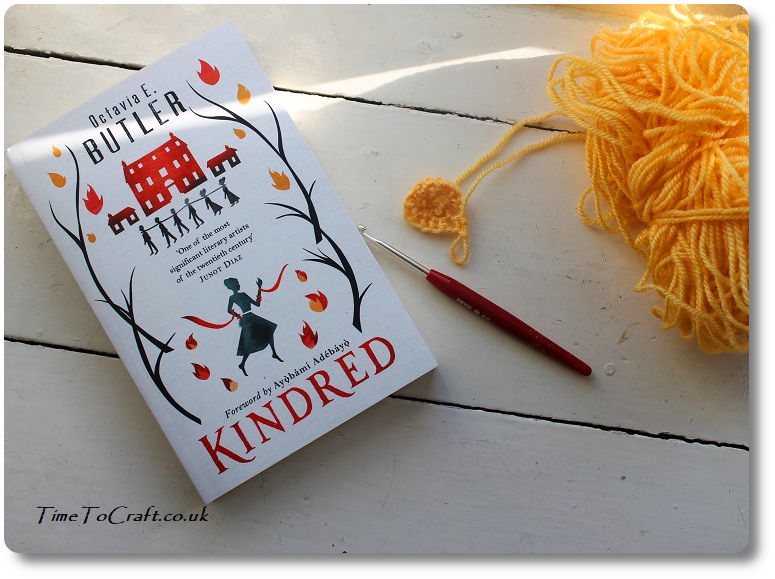 I'm a great believer in breaking tasks down into smaller bites. I'm far too easily put off when presented with a big project. Breaking it down and thinking of it as individual projects is the only way forward for me. This week I've had time to tackle some of the mini projects.
Sorting
Started off going through my bookshelves and getting rid of a few books. I managed three carrier bags. These, along with three clothes bags, were taken, the same day, down to the charity shop. No chance to change my mind.
I'll need to do this several times. I'm hoping to clear a bookcase to make room for a piano. Middle teen passed her piano exam and is keen to move on to the next one. With a combination of wanting to encourage her and also aware that our keyboard is not quite enough, a piano is in our near future. Also a new piano teacher, as her last one stopped providing after school teaching. See. It is a bigger project. One bite at a time, otherwise I'll crumble.
Also tackled a finance project I needed to sort out. Pleasantly surprised how it shattered into much smaller projects. To think that the magnitude of it all had been putting me off!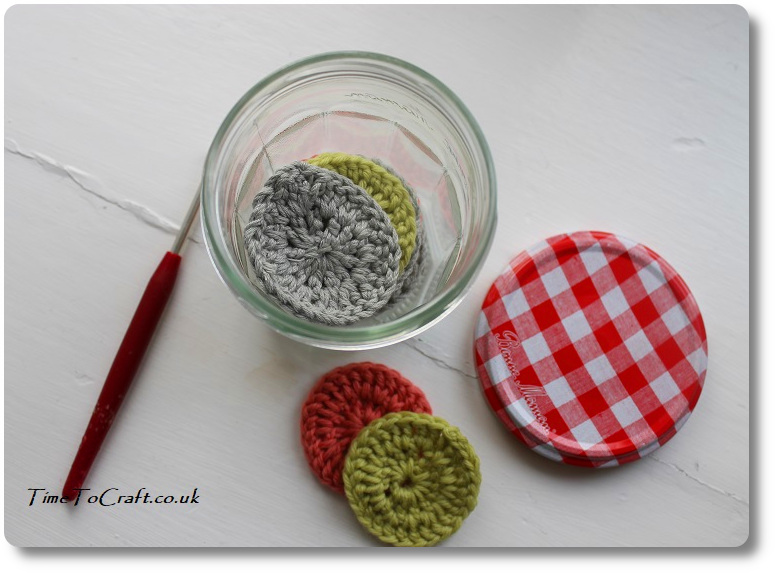 Making
I've had my crochet hook out this week. Not only did I make a small alternative to the cotton wool pads for skincare we've been using (another small step to zero waste), but I started a new blanket. This one will eventually be big. Very big. The small start of it is in the top photo. It is a little bit bigger already. It's going to be my go-to project for travelling and waiting in the car, this year. It will grow. I do a lot of waiting.
I also have a knitting project in the mix. The yarn has just arrived today, so nothing to show yet. One of the very few purchases I made in the January sales.
Milestones
Back to school this week. The younger two have been back five days now. Eldest has had exams, which means study leave at home for part of the week. As a treat, after her last exam, we popped into Wells for lunch and a trawl through the bookshops. I do realise the irony. Here I am emptying bookcases. Next moment, I indulge in buying a book. What can I say? I like to read and it was 40 plus books out and only one book in.
Anyway, I picked up a copy of Kindred and am now on the look out for her Lilith series. (*affiliated link)
We also managed to find school trousers for Middle teen that we could agree on, in Next. This may seem like a minor problem, but quite honestly I think this is my biggest triumph of the week. It has been on ongoing saga. She now has two pairs that fit her, that she likes and pass the school criteria.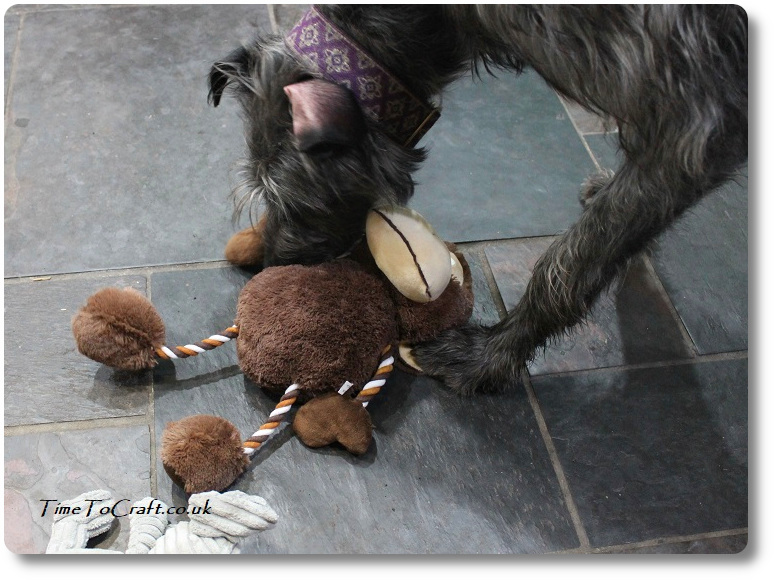 Hero also hit a milestone this week. He turned one.
He loved his presents. I've always said that our dogs could never have soft toys, as they wouldn't differentiate between the children's toys and theirs. I couldn't bear (pun intended) the children's reaction if one of their precious toys was ripped to pieces. I changed my mind. Hero was stopped trying to wrestle slippers off feet and picking up bears, in favour of his new squeaky toys.
That has been my week. I'm ready to start the weekend, once the two younger ones get home and the supermarket delivery arrives.
Joining up with Anne's word of the week. My word is small. Lots and lots of small things.
Raisie Bay – Word of the Week