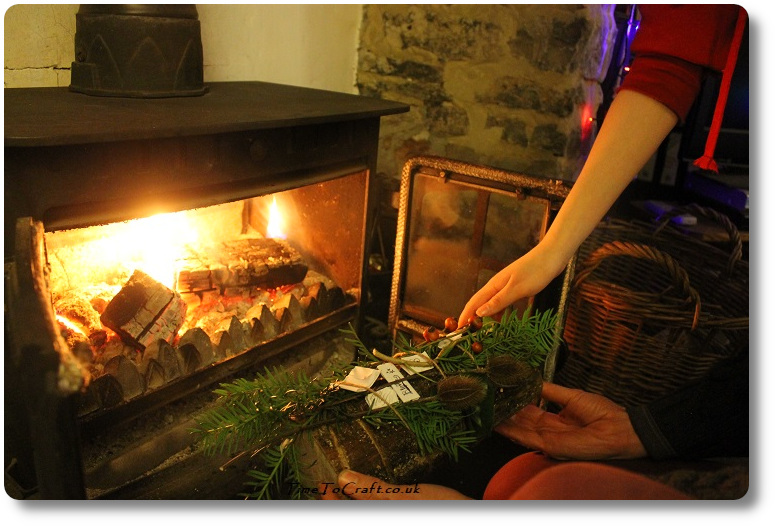 Our Yule log for 2018.
Wonderful afternoon with the children on Friday. One to hug close and bring out the photos on those quieter days, when I most need to remember how well they all work together.
Started with collecting greenery from the garden. Then everyone chose a project. Eldest teen made a wreath and garland for the banisters. Middle teen made a garland for above a door that usually escapes being decorated, but never again! Youngest made a wreath for the front door. Totally and utterly bowled over by their creations, creativity and determination.
Final creation was the yule log. Everyone added their notes with something they wanted to change and concentrate on in the year to come. Then into the fire it went. Always a bit of competition about whose note will catch fire first. The teasels burnt up like mini fireworks, which surprised me.
A good time to reflect and enjoy a quiet moment on the shortest day.