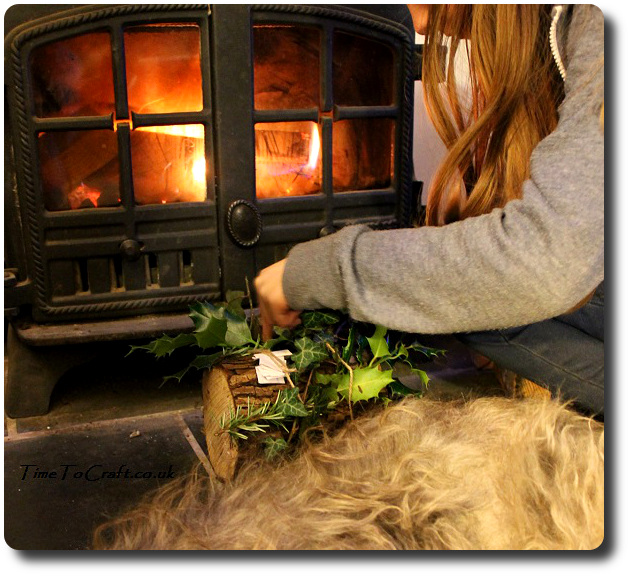 Today is the winter solstice. A day to feast, light fires and let go. One of my favourite days of the year. This is the day we bring the outside in. Holly sprigs and ivy to decorate the house. Tinsel moved aside, as if it was just holding the space for the real decorations. We'll be adorning our yule log with its winter foliage finery. Wedging notes into it, with our secret wishes of change. Say goodbye to negative thoughts as the fire burns the paper and sends it as smoke up the chimney. Looking forward to the increase in daylight in the days to come, and the new growing season.
I always think of the winter solstice as a thoughtful and contemplative time of year, that remains untouched by commercialisation.
It coincides with the last day of the school term too. The children will all be back at lunchtime, so they can join in the preparations. I'll ban them from technology for an hour or more and I'll take the afternoon off too. Those holly wreaths won't make themselves.
We've had a week of preparation. The Christmas presents are ready for wrapping and the fridge is threatening to burst open with all the food. I do feel blessed.
For the first year ever, we are not having turkey on Christmas day. When the farm opposite stopped raising and selling their own turkeys, we just couldn't find a good alternative. It wasn't the same. Little did we realise how lucky we had been. Even briefly contemplated raising our own, but decided against it.
So this week, we ordered three pheasants from the butchers in a near by village. I'll miss putting the enormous bird in the Aga at midnight, but I'm looking forward to a different experience. Homemade cranberry sauce should go very well with it.
This week has been all about preparation. The type that is secret. Next week will be full of baking and making, which everyone will be part of. I can't wait.
Solstice blessings to all.
Joining in with Anne's word of the week #wotw linky. My word is preparation.