Sydney the Christmas mouse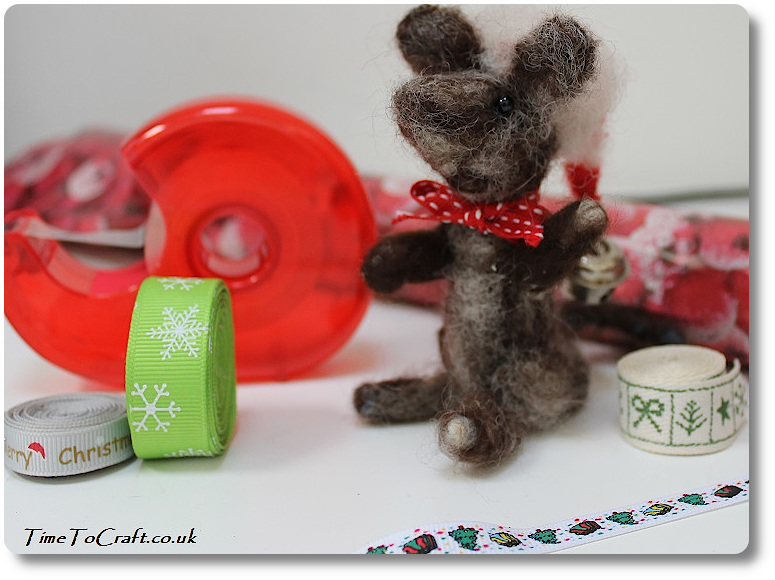 Needle felting is one of my favourite crafts. I can make something in a couple of hours. I can transfer the image in my head and turn it into something that fits perfectly in my hand. Just like magic. Like a 3d printer. It is akin to a doodle, but in felt form. Any stress vanishes somewhere between twisting up the pipe cleaners and adding the eyes.
This is my first finished Christmas project of the season. I have plans to make a mouse garland. Knitted baubles, acrobatic mice and other treats. I'm quite excited about the prospect. A fun project to squeeze in at the odd moment.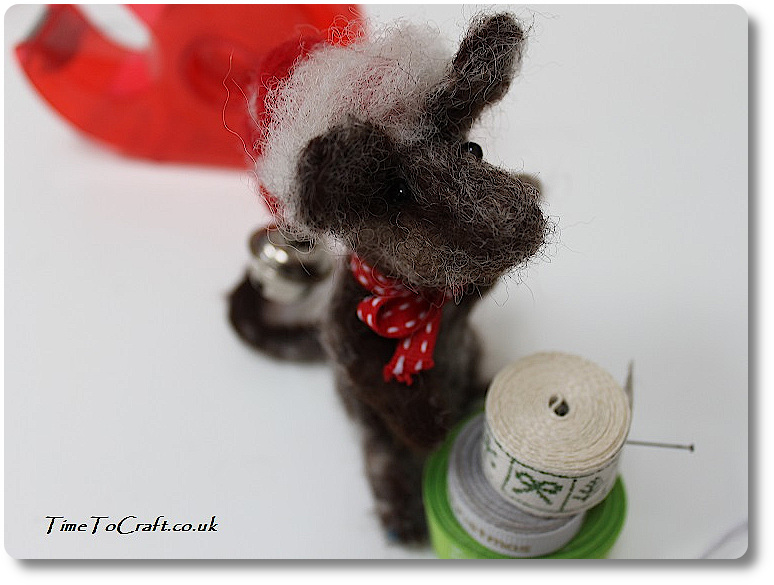 I've been asked in the past, why I don't sell some of my creations, which is a lovely sentiment. The thought that someone would want to pay money for my felted doodles, tickles me pink to be honest. I have no plans to, but it does get me thinking about why I wouldn't.
First up, I think it would mute my creativity to a degree. External expectations would influence what I made. There is fun in that, but limited. I'm also not keen on doing lots of similar projects. One after another. I like to lead from one project to the next. Following a whim. Not fitting into a brand.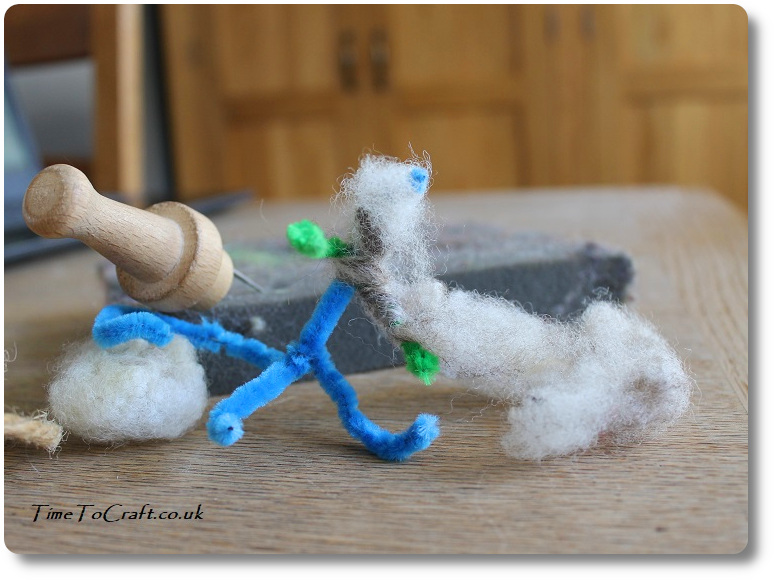 (pipe cleaner frame work, so the mouse can move.)
I'd also miss it. I've only sold one item and that was part of a charity raising experience. I still think about that piece. What happened to it?
I think the biggest problem would be, that it would not be worth it. No one is going to pay for my time, when they can buy something similar in a shop for a few pounds. If I calculated the time it took to make Sydney and multiplied it by the UK minimum wage, plus materials, I would need to charge about £20 just to break even. Less than that and I'd be paying the person to take it away. There would probably be commission fees and postage to add on top.
When you could buy a felted animal, to hang on your Christmas tree, for £3 in a garden centre.
I don't know how people do it. How they make an income.
If I was going to do anything, I'd run workshops to teach people how to make mice, reindeers and polar bears. I would market it as a form of meditation or stress relief, with something to show for your time. That would be cool to do.
(adding wool – Jacobs sheep and merino)
So, no. I won't be setting up an Etsy shop any time soon.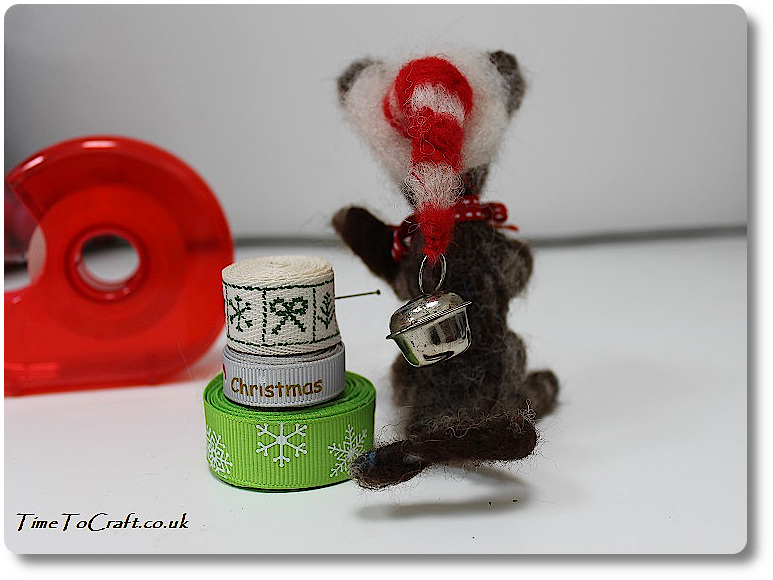 Sydney was fun to make. He's going to look good among our Christmas decorations. I like his oversized bell. While I was sewing the bell on his stripy hat, Hero the hound was sure the neighbours' cat had snuck in. Very interested.
I'm glad I included the tail in the pipe cleaner frame. I can carry on twisting it into shape. It will work well to wrap into the garland and maybe snag a few decorations too.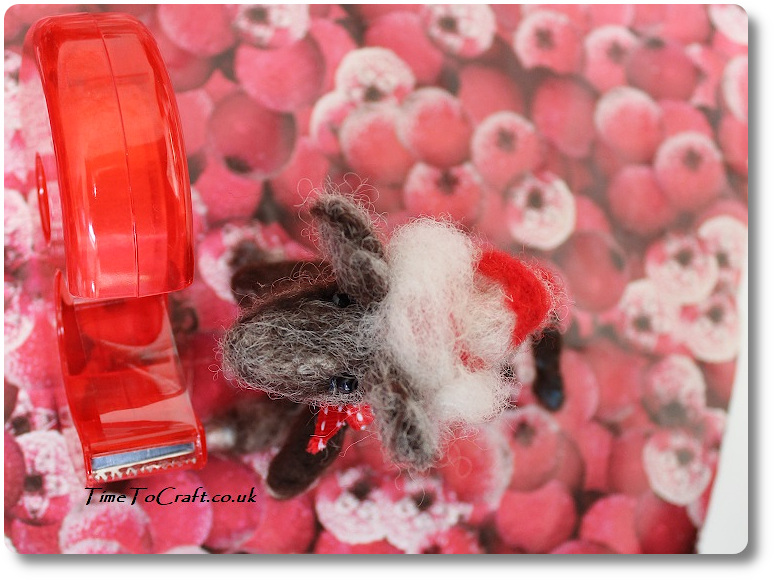 I can see that Sydney may be handy in the wrapping department too. He might find the ribbons a better choice than Sellotape though.
If you've never tried needle felting, I can recommend giving it a go.