There was apple bobbing, pumpkin carving and a feast to devour. Floating candles. Shrunken heads, and a themed movie, of course. It had to be done. We couldn't let Halloween just slip on by unnoticed.
The evening was filled with fun. The children are now sound asleep in bed. Goodness knows what they will dream about. I hope it's good.
There is no doubt, and certainly no surprise, that my little family is growing up. I used to wait until they were in bed, before I carved the pumpkin, and it was only one in those days. Surprising them in the morning. Over the years, they've gradually taken over. This year, all three children carved the pumpkins with me occupied on another table. No need for me.
They even sorted out the floating candles for me this year, which almost had me in tears, last time. Almost.
We had our usual trip to the pumpkin farm shop near my parents. The children carved a pumpkin to leave with their grandparents, so they didn't miss out. We bought pumpkins home, even though we grew enough of our own. It is part of the tradition.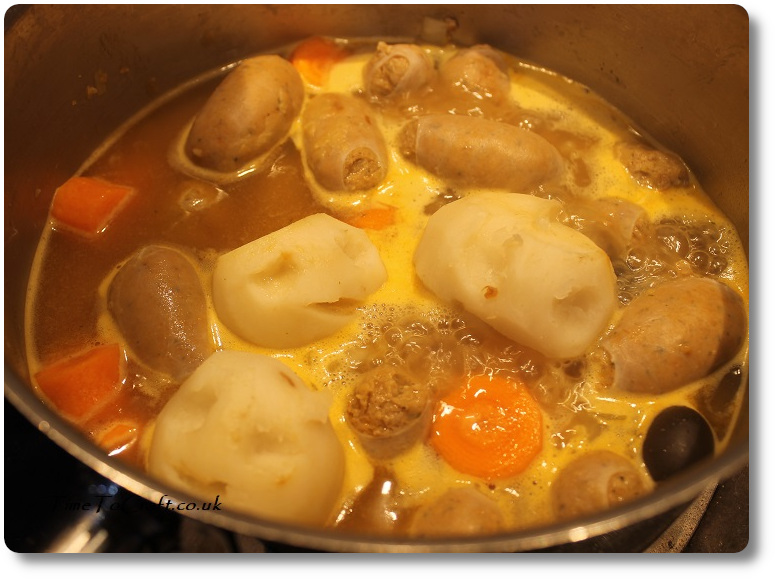 For Halloween, we ate shrunken head stew and mandrake pudding. Followed by biscuits made by middle teen.
I mean, you'd eat biscuits made by this one, wouldn't you?
The house was decorated. Eric the skeleton behaved. I did have to move the (fake) black crow slightly out of sight, as the Hero the hound wouldn't stop barking at it. He is a dog with strong opinions about where everything belongs. We have crows in our garden. Not in the house.
Sigh.
We watched Beetlejuice. They spent weeks trying to find out which film I'd chosen. Guesses told to each other and discussed. Casual questions to cross another off their list in the hope of being the one to guess right.
Did they enjoy it? Yes. Verdict was that it was the strangest film they had watched. I win then!
As I write this, all is quiet. Only the pumpkins' candles left flickering and time for me to blow them out. There is nothing, absolutely nothing, as wonderful as coming together for family tradition. I joked with them at bedtime, saying I'd be sending a box through the post to them in years to come, if they weren't home for Halloween, with a floating candle, pumpkin and ghoulish cookies. They laughed, but deep down they know I will. I couldn't bear for any of them to miss out.
Tomorrow, we will make pumpkin soup and bake bread. With the bowls of pumpkin flesh in the fridge, what else would we do?
Blessings to all.