As I stood outside last night, with eldest teen, watching the bats swoop over our heads, before they headed off to the local fishing lake to feed, I couldn't help thinking about how often I've done this very thing with all the family.
(The standing outside part, I mean. Not the eating of bugs. I try to avoid that.)
The dogs join in watching the bats too. Our dogs have all sat and looked up whenever I say "bats". No-one has taught them. They just pick it up. Even the latest one.
But bats are not the only draw to standing outside for us once the sun goes down. When I stop and think, we spend a fair amount of evenings outside, especially in the warmer months. I feel very grateful that my family are keen to hang around outdoors, at the end of the day. Although I suspect it may be partly down to bedtime being potentially pushed back, but I could be wrong.
Now the nights are drawing in, the children don't need to stay up quite so late for it to be dark. Perfect for some evening adventures, without the inevitable super, tired children the next day.
So, I thought I'd share our five favourite types of outdoor evenings: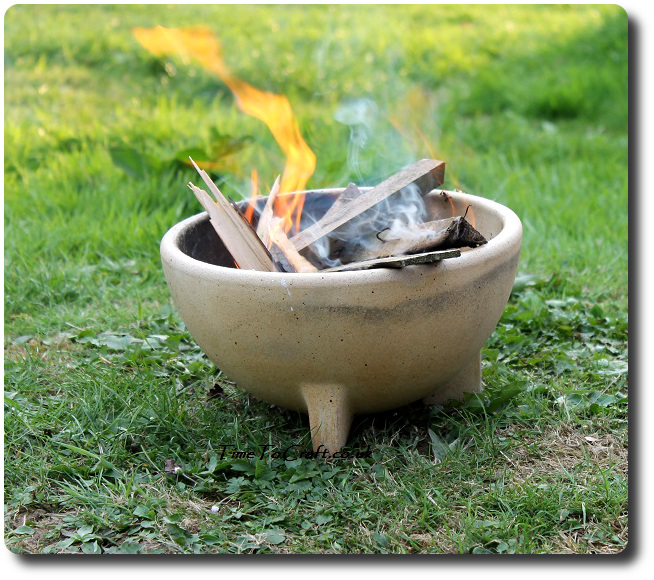 One: Cooking outside
Store cupboard essentials are marshmallows and bread flour. Apart from the – needless to say – barbeques, the children love toasting marshmallows and baking dampers on a stick out in the garden. I know that in years to come, it will be the cooking and eating food they've made, as the sun goes down, that will stick in their memories. Usually using the last heat of the smokey joe barbeque. Sometimes they raid the wood shed and use thinner seasoned branches to make a flame in the fire bowl.
A couple of them will be sent off to cut hazel branches and then everyone carefully, and with steady concentration, spirals bread dough around and along the end of the stick to make dampers, baking them over the flame.
We like to spread homemade quick jam on the bread. Whatever fruit is ready in the garden. Other evenings, we roast marshmallows, to make smores.
(Latest tip I have with smores is to use Nutella instead of squares of chocolates. Much easier to handle.)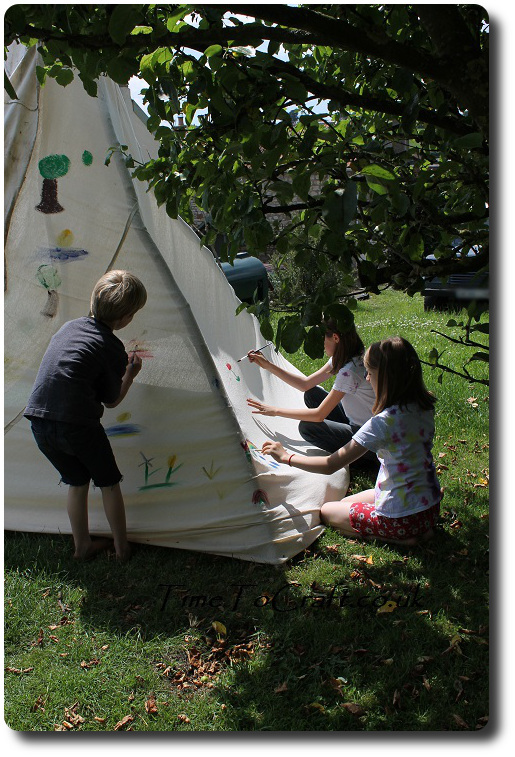 Two: Teepee
Every other year, we put together a teepee, using hazel sticks from our trees and an old decorator's sheet. When the children were younger, they would spend hours painting the outside and setting up a cosy den inside.
Then they would wait for the first dry evening and sleep out there. There is nothing like sleeping out in something that you've put together for yourself. Your own homemade shelter.
It meant one of us grown-ups being out there too…..which turned out to be me. Every time. Now they are older, I'm not needed. Time for them to have their own adventures, which is just as it should be.
Three: Light show
I think this has to be one of my favourites. We have a few 3d letters with a series of led lights in them. The children love to spell out words or shapes, much as they do on Bonfire night, moving them like sparklers. Using the lit up letters, they can do it safely and for longer. This activity can last a long time when they decide to do every letter of the alphabet, perfectly. Checking on my camera to see if they've managed it this time. Lots of giggles and team work.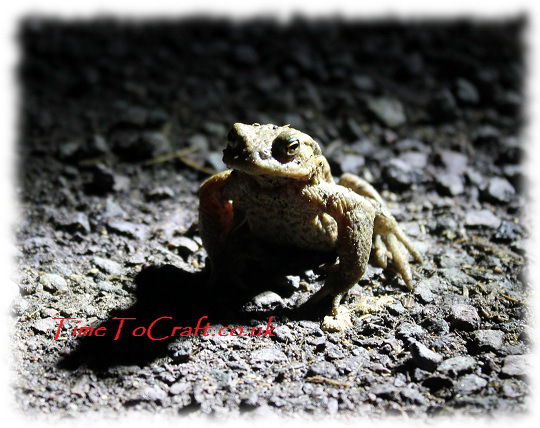 Four: Bat, owl and toad watch
Another favourite is to stand out in the garden at dusk and watch the bats. There are a couple of different types that fly over our garden. We're lucky to have a maternity roost that lives in our chimney in late spring, but bats are easy to spot skimming over water, such as rivers or ponds. Sometimes we're lucky and spot an owl too. Another favourite has to be moths. Following a moth or making a moth trap, has increased our knowledge of these night time flying creatures.
Our garden is on the migration path of toads, which means we're tripping over them for a week or two. The rest of the year, it just takes a downpour of rain and it's not difficult to find a toad waddling around in the evening. Taking the children out with a torch and waterproofs can feel like a safari.
Going further afield, each summer we visit woods on the Mendips for a night walk. The aim is to see more owls and also listen to the nightjar, which if you've never heard it, sounds like nothing else.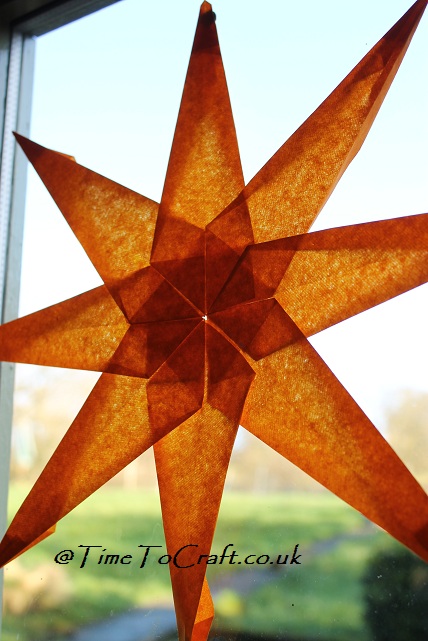 Five: Star gazing
Last but not least, a clear night is the perfect time to do some star watching. It doesn't take much to spot the big dipper or Orion. There are so many books and websites out there to get you started. We take out hot chocolates and the telescope. Time can fly. Spotting shooting stars or man-made satellites creeping across the night sky is fun. Certainly encourages lots of questions from the children. If we know that there is going to be something of cosmic interest on a particular night, we make sure that all the children are set up to come outside and watch.
If nothing else can be said, I hope my children are not scared to go out in the dark.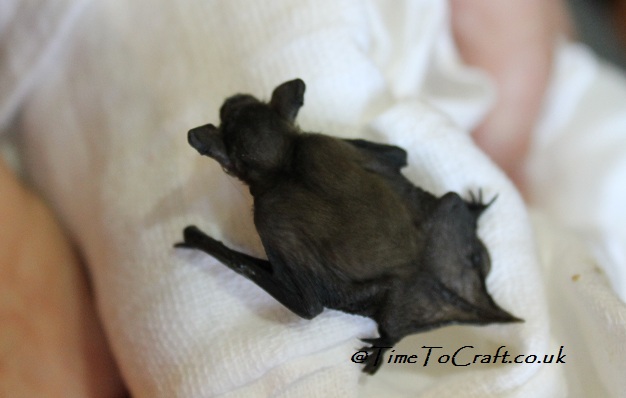 (a visiting bat from a previous year)
We have just about a week of the school holidays left. I hope we have a few more clear nights to get out and enjoy the outside world. So many interesting things happen after dark. Animals that only venture out under the cover of darkness, but also the adventures to have and memories to be made. I'd rather my children reminisced about the times we've dragged them out over fields after dark to watch the stars or listen to a night bird, than remembered how much TV they watched.