Snow Hound #MySundayPhoto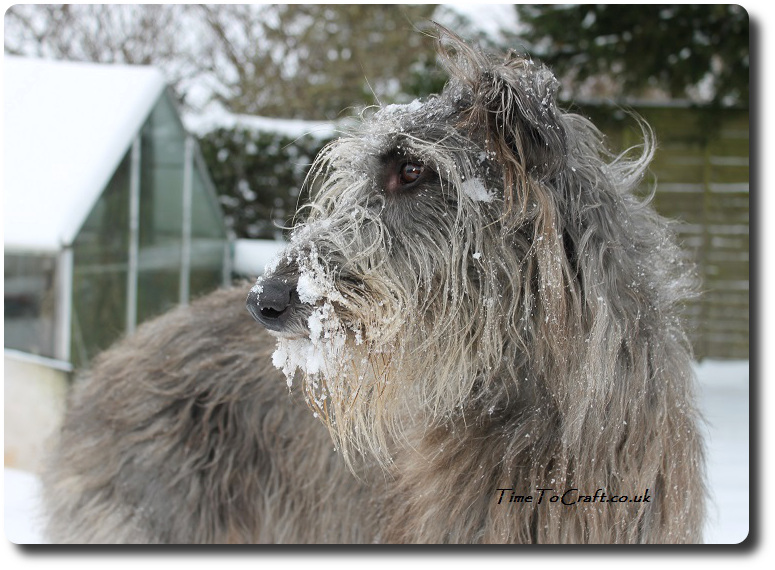 The hound has loved the snow and having everyone out, playing in the white stuff with her. The chill gets under her fur, sending her mad. Leaving her no choice but to race around.
Sometimes she burrows her nose deep down into the snow. Only she knows what draws her to that precise spot. Although at breakfast yesterday, I spotted  a head peep up through a pristine patch of snow in the garden. A mouse. It checked twice before disappearing down again, out of sight. Maybe the hound knows where the snow tunnels go. Reminds me of the Brambly Hedge stories.
Photo credit to my eldest teen, who grabbed my camera as she went outside. It's always a delight to find photos on my memory card that are a complete surprise to me. Taking photos of a dog, with such a long snout, can be challenging. I think she's done well.