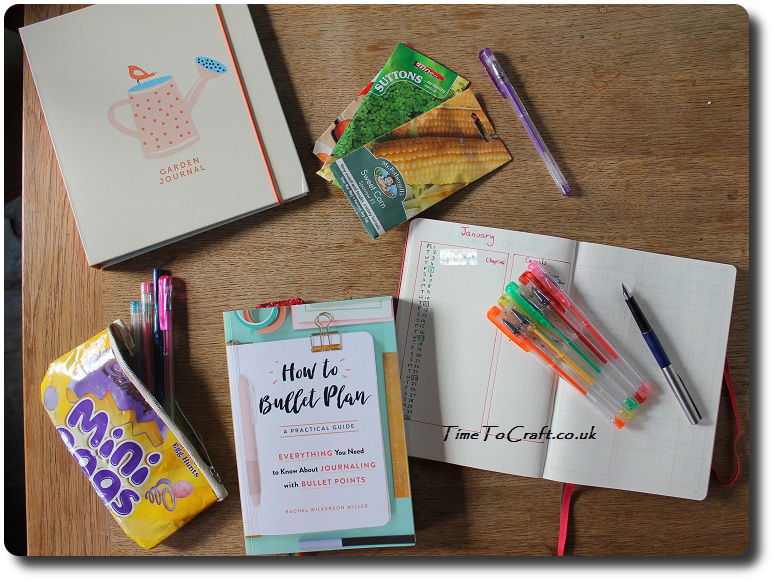 One of my aims this year is to reduce stress and have more time to craft. The two are linked. If my mind is elsewhere, I find I flit between craft projects and finish few. Any project, to be honest. The one way I have found, to reduce my stress, is to plan. Write lists. Dump everything I'm juggling in my head on to paper. Seize back control. I tried the Fly Lady for a few years, which worked well, but I lost the rhythm and could never quite fit back into it.
So this year, I'm giving myself the challenge of Bullet Journalling. I've seen both Jocelyn and Angela, to name but two,  putting planning into action and they have inspired me to try again. Kim's meal planning has been a weekly reminder for me to grab a back of an envelope and plan mine. Now I'm going to put that in my planner too. Everything in one place.
I decided to go the whole hog and buy a Leuchttrum 1917. I've found projects are more likely to succeed for me if I invest something in the beginning. It's how I finally cracked crocheting.
I wasn't meaning to buy a book about it. My children had book tokens burning a hole in their pockets, from Christmas, so we went to Toppings in Bath. I had to fill an eternity while my children chose books, which is when I came across "How to Bullet Plan". I could have researched the subject on the internet, but a book in the hand has worked more efficiently this time. A real time saver.
One of the reasons I liked the bullet journal concept is that I can be creative with it. I'm starting simple but I know I'll be doodling soon and this is the aspect that will keep me going, when planning hits the mundane wall.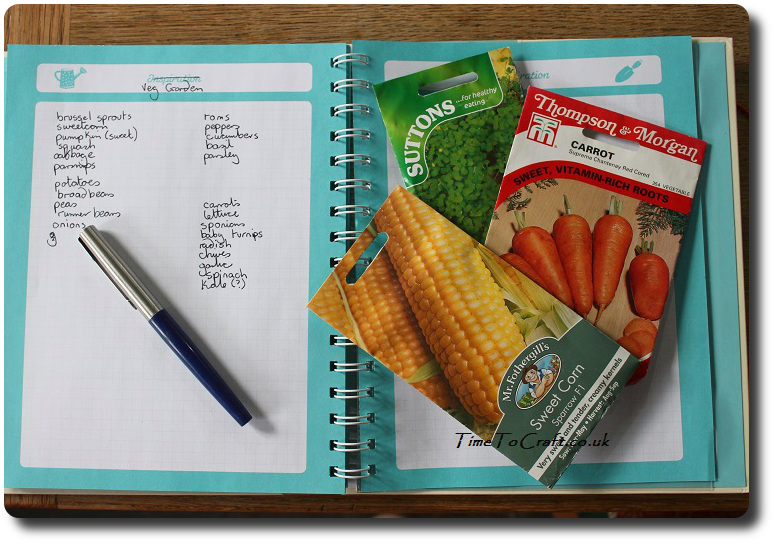 I've also started to fill in my garden planner. Started with a list of food that's a hit with the family. Sowing starts this month, if I want to make the most of the growing season. This weekend, I'll check my seed collection and sort out what I'm missing.  No extras!
So this week has been about planning. I suspect it will be for the rest of the month. One part I had not anticipated was that the children would catch the bug too. I've found that when I sit down to plan, I'm soon joined by one or two of them. They are making their own journals too. My reference book disappears. Eldest Teen, in particular, is using her newly acquired skill of calligraphy to make a beautiful journal. Sometimes parenting is easy.
So here is to a more organized 2018. Wish me luck!
Joining in with #wotw
(*only Amazon links are affiliated. Rest are ones I just like.)