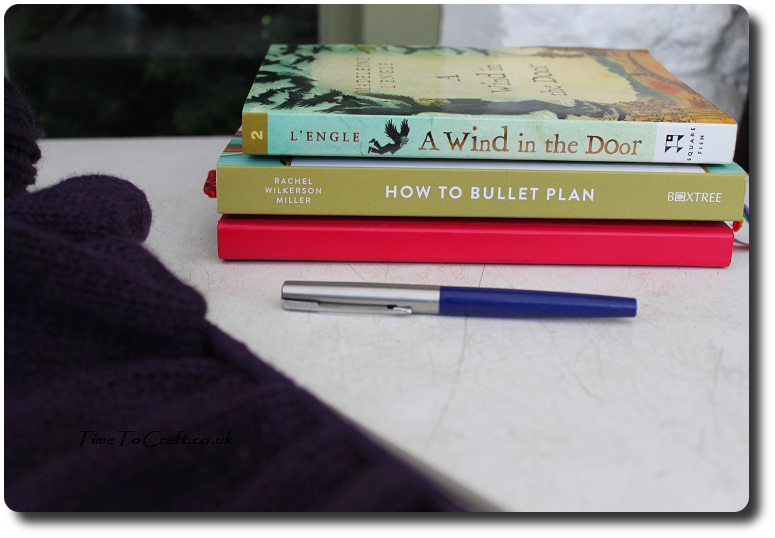 I'm thrilled to see that Ginny's Yarn Along is back. I've genuinely missed all the book recommendations and knitting inspiration from everyone.  Being a monthly link up this time, I'll have more chance of showing something new each time too. No more "look I'm reading the same book" or "I managed two lines of knitting this week". I hope.
So, without further ado, what am I up to?
Knitting
I have one knitting project on the go. It is the adult hoodie that should have been finished for Christmas. It's taking longer than I planned. I lost the wool for a while. Then I lengthened the first sleeve too much, which dented my enthusiasm. I still haven't resolved the problem, but am ploughing on with the second. Hopefully it will act as a guide to the right length. I'm guessing that we've all seen the cartoons of people receiving grandma's homemade jumper where one sleeve is longer than the other.  I'm hoping to avoid this look.
Pattern is Hayfield 7256, using Hayfield with wool dk yarn no 701 Blackberry. I made a version for my 10 year old son, back in the summer. He loves it and we blinged it for his Christmas jumper day at school. It's back to normal now. No cars or trees. Or lights! I think he found his one day of being lit up by fairy lights, more than enough. Although, he was quietly pleased to be the only one called up, to the front, in school assembly. He reckons that his was the only homemade jumper in the school. (I obviously didn't get that memo)
Book
Since finishing the Snow Child, which I loved, I sprinted through the Wrinkle in Time again, after seeing the trailer for the oncoming film. Anyone else excited to see the film?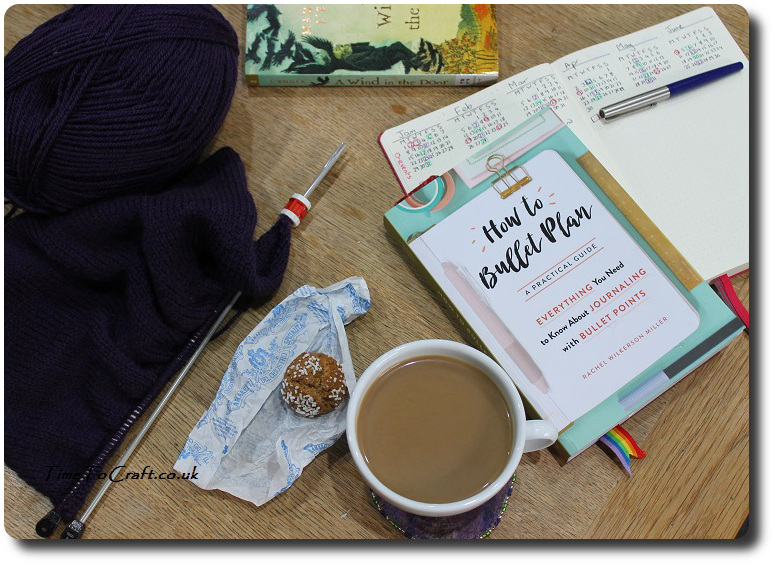 Over Christmas, in an attempt to be organized this year, I picked up a copy of How to Bullet Plan. Brilliant for a complete novice like me. It gives a selection of simple lay outs and approaches. Ready to be tweaked and made your own. I can see my style organically growing as the year goes on, but I needed a starting point. I've now set up most of my bullet journal and feel very organized.
I'm also re-reading A Wind in the Door, as a convenient book to have in my bag when I'm waiting for children to come out of after school clubs, on these grizzly nights.
All caught up. What is everyone else reading or knitting? Big wave to all the fellow Yarn-alongers. Good to see you again.