Making King Winter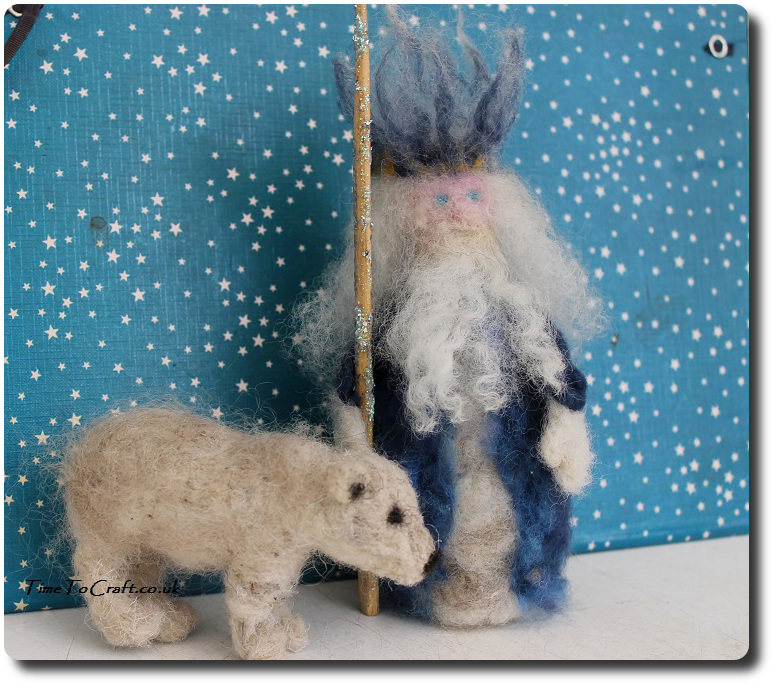 Each year, I intend to make a King Winter for our seasonal snow scene. Each year it somehow gets brushed away to one side. Not this year. Over the weekend, I pulled out my needlefelting needle and got on with it.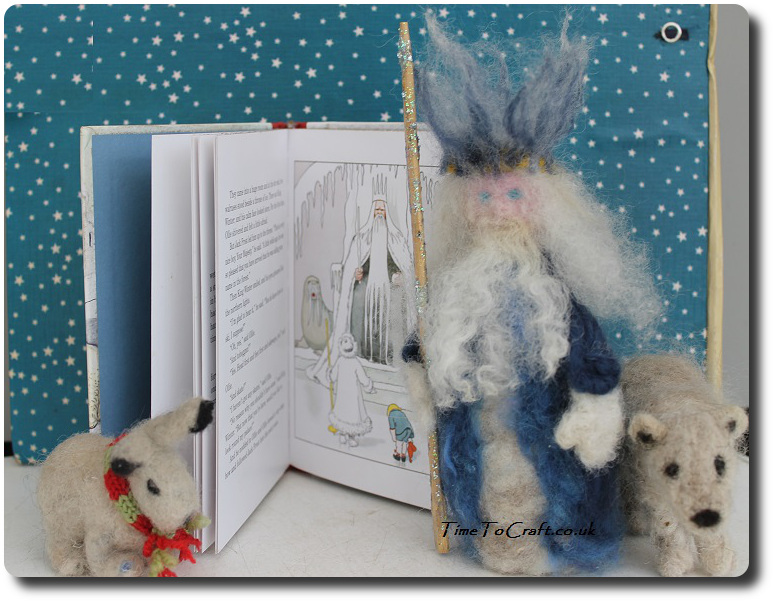 We are big fans of the Elsa Beskow books. They are sweet tales aimed at 5 to 7 year olds. The illustrations lift the translated text beautifully. In Ollie's Ski Trip there is a picture of King Winter. The contrast of Ollie in his blue suit and the white of the King and his palace, is imposing.
Avoiding a completely white version, I decided to go for a blue coat for King Winter. The sort that I think he would wear when he strides outside, to survey his wintery world. Blending in with the midnight Scandinavian sky. I mixed a few shades of blue to make it.
The polar bear and snow hare are needlefelt doodles from previous years that I made. I can see these grouped nicely on our snow scene, this winter. Another make crossed off  my list.
14 Responses to Making King Winter
There have been cases when people lifted my photos and words, and used them without credit to me or asking permission first. Using them for their own commercial gain. I have now added a level of security to deter people from doing this. Apologies to people who do play nicely. If you would like to use any of my photos, please contact me.
All my words and photos are copyrighted to me. They cannot be used for commercial benefit by anyone else. If you would like to use any of them, then please ask me first and don't just take. Written permission only. Don't pass my words, photos or ideas off as your own. It's not nice.
Cookie Policy
Our web pages do not use cookies however this website uses Google Analytics, a web analytics service provided by Google, Inc. Google Analytics uses cookies to help us analyse how people use our site. The use of cookies by Google Analytics is subject to change.