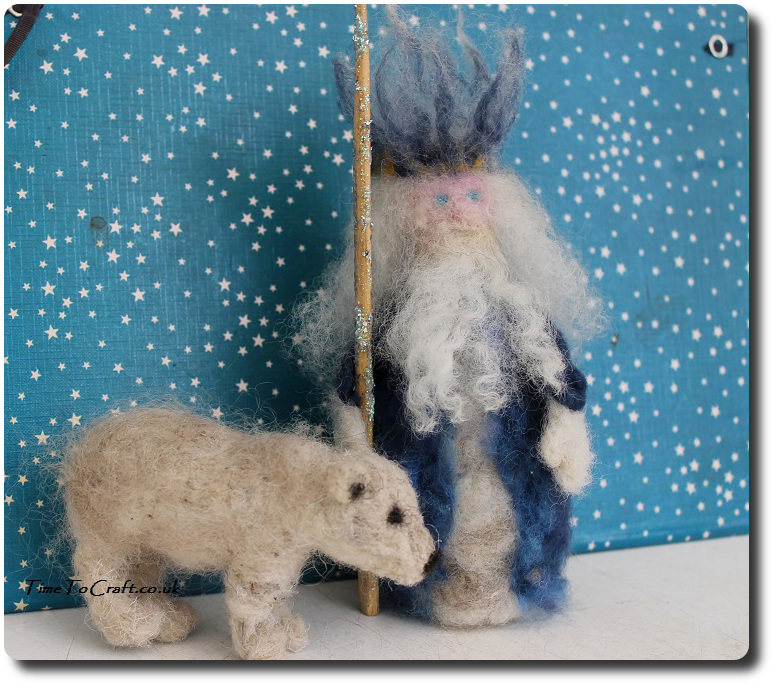 Each year, I intend to make a King Winter for our seasonal snow scene. Each year it somehow gets brushed away to one side. Not this year. Over the weekend, I pulled out my needlefelting needle and got on with it.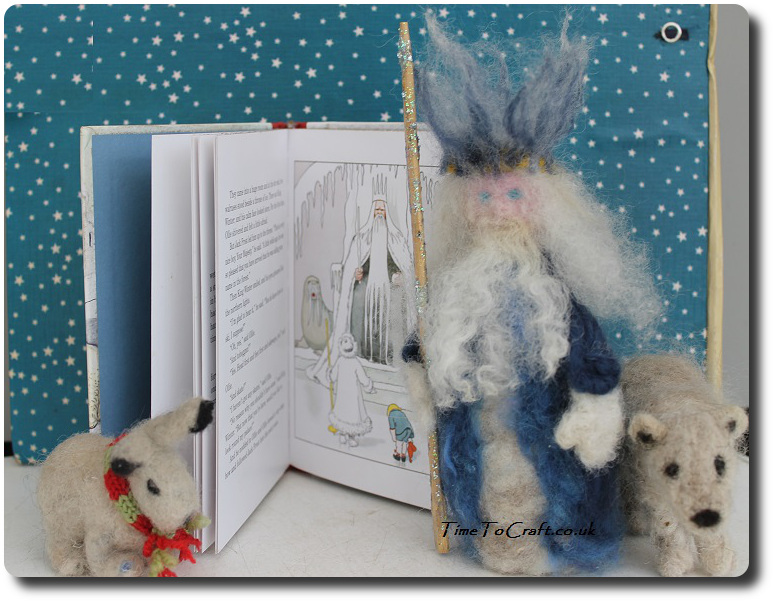 We are big fans of the Elsa Beskow books. They are sweet tales aimed at 5 to 7 year olds. The illustrations lift the translated text beautifully. In Ollie's Ski Trip there is a picture of King Winter. The contrast of Ollie in his blue suit and the white of the King and his palace, is imposing.
Avoiding a completely white version, I decided to go for a blue coat for King Winter. The sort that I think he would wear when he strides outside, to survey his wintery world. Blending in with the midnight Scandinavian sky. I mixed a few shades of blue to make it.
The polar bear and snow hare are needlefelt doodles from previous years that I made. I can see these grouped nicely on our snow scene, this winter. Another make crossed off  my list.