The Snow Child and knitting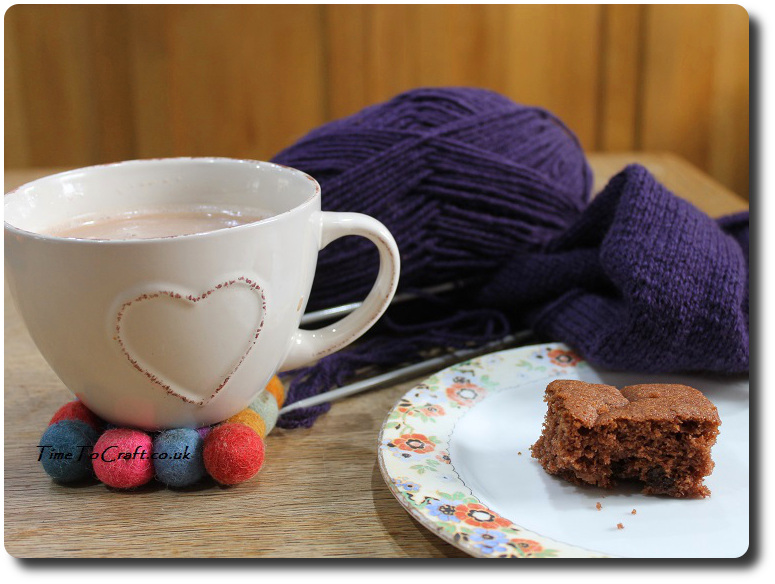 It is blowing a hooley today. Perfect excuse to hunker down and knit, while the wind howls outside. Inbetween work, of course. Weather like this causes the internet to go up and down. The chance to take a break, pops up that little bit more often. Silver lining, heh?
I've rescued our recycling bin three times already this morning. The wind seems to ignore all the neighbours' bins and selects ours for early release down the lane. Fly, be free. Splitting it from its contents to maximize the chaos. Not much hope of recycling being collected. Our lane is closed to all traffic. Ever the optimist, I've recaptured the bin plus wayward contents, and weighed it down with rocks. Fingers crossed that the determined recycling people will vault the barricade and collect. We're only a couple of yards passed it. I'd hate it if they went to all that trouble only to find I'd taken the bin in.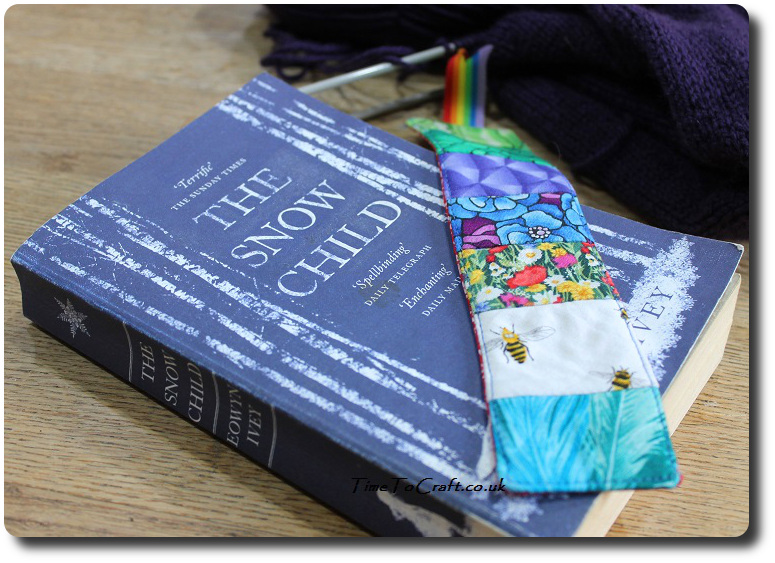 Book
I finished my book last night. Loved it. The Snow Child is so well written that it's a delight to read. Holding my attention even while I sit on the sidelines of whatever sport the children are doing, which is the best recommendation I can give a book. If you like folk tales, stories of snow, and people winning against the odds, this is the book for you. It is historical, but timeless in the same breath.
The only part I found slightly annoying was the lack of speech marks. I don't know if this was an attempt to suggest uncertainty of the character's existence or the printer was saving the ink. It broke the rhythm for me.
I loved how it entwined the landscape and nature throughout. Makes me want to head to Alaska to see for myself. (Val, I'm on my way….)
By no means does it steer away from the reality of surviving in the wilderness. The wild beasts have to eat and so do humans. Tough choices are made, but in between ……there is magic you can only find in wild places.
Although for someone who rushed out to shut the hens up this week, only to be confronted by a grumbling badger, you'd think I really didn't need to read more about the reality of living in the wild. (Hens were safe). Also removed a frog from the kitchen, this morning, which had found a dust bunny to wrap around itself. (dust bunny safe)
Usually, my books head back to Oxfam, but I'm going to keep this one. I'll hand it on to older Teen, once she's finished her mocks. I think she will enjoy it, but also I can see myself re-reading it in a few years time.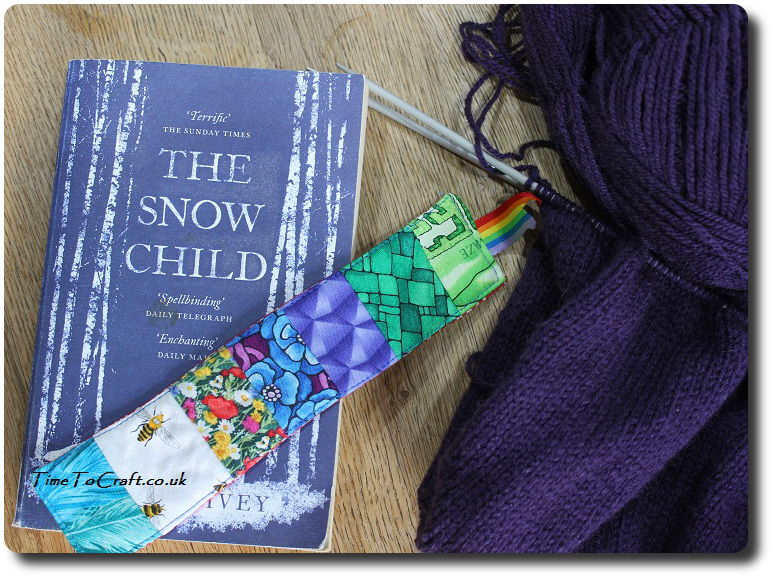 Knitting
My knitting (apart from mistletoe) had been put on hold. Somehow in my tidying up, or shuffling craft materials from one place to another, I'd misplaced the rest of the balls of wool. Hmm. Turned up at the bottom of a bag full of recycling fabric, which was not my best filing strategy. Released from the bag, it is now being used to finish the first sleeve. Must get my skates on as this is a Christmas present.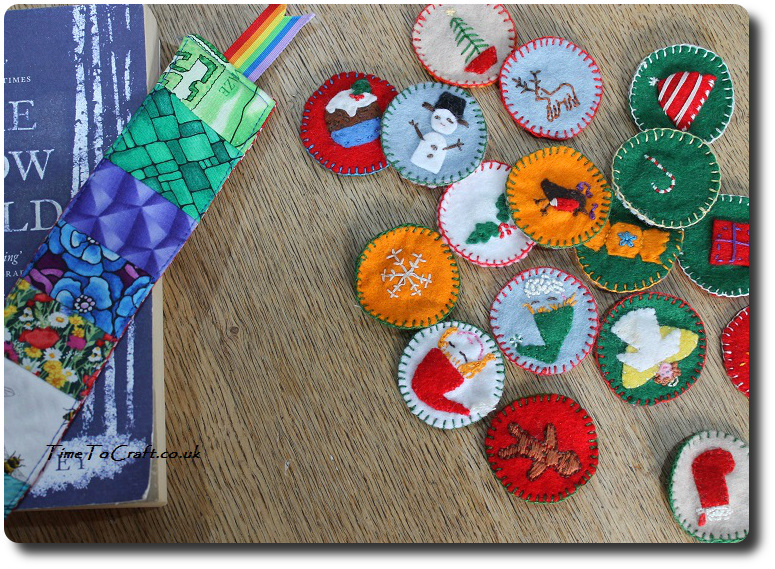 Other crafting is going on, but in the secret squirrel/hush hush category. I have a new one to share soon, I hope. In the meantime, I thought I'd share a past crafting project. Elf points. I've brought these out a little bit earlier this year, much to my husband's disbelief. They always help with the household harmony at this time of year. We just needed it a bit earlier this season. It has worked.
So, what are you reading? Any book suggestions to share, please? Are you busy making gifts or something else?
P.S. The recycling people have just emptied the bin, so that's a point for Team Optimism and also for the gallant recycling people.