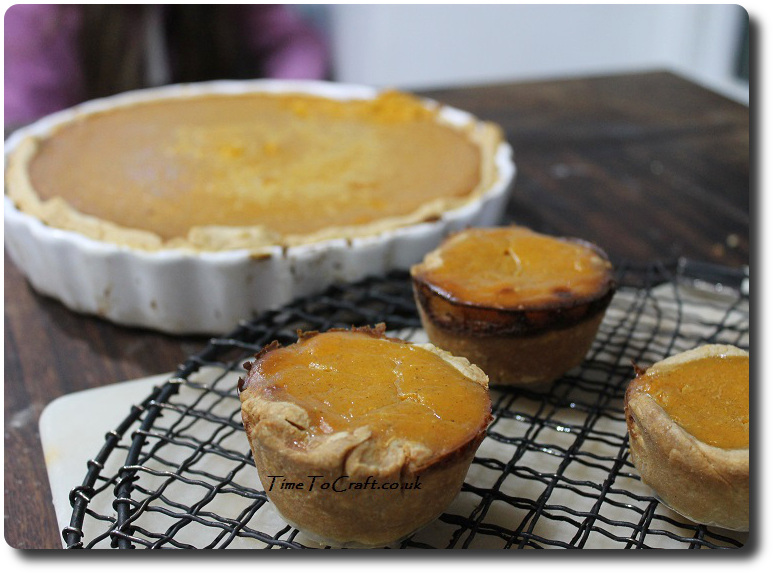 One of my big aims is to reduce the amount of single-use plastic we use as a family, but, oh my, it is tricky. Just as you eliminate one type, another sneaks in. For goodness sake! I ordered a pumpkin this week, with my shopping, and, for the first time, it arrived in its own plastic bag. Really?
Shakes head in despair.
On a positive, it's been great to see the news focus on plastic, in the last few days. Raising awareness. Showing how it breaks down and is ingested by the smallest marine creatures, even seven miles down.
Eating
So what have I done this week to cut down on plastic? I know I'm unlikely to eradicate all plastic, but even small changes make a difference to how much I throw away and the demand I create for more plastic in the future.
I've upped my baking. There are no biscuits wrapped in plastic or puddings in plastic tubs, but there has been a plentiful supply of homemade apple pies, pumpkin pies and raspberry muffins. I've made both pumpkin and vegetable soup too.
It may sound like a little change, but it has made me think that I can cut down even more. Revisiting the way I source our food is the key, but even better, the children have been talking about it. Rather than expected crisps, they've even come home asking for a mug of soup instead.
Watching
Paddington Bear 2 came out at the cinema last weekend. We couldn't wait. Absolutely loved the movie and lots of chatting about how it compares to the books. Books dug out and enjoyed again. Do you ever grow out of Paddington Bear? They are one set of books that I never tired of reading as part of our bedtime routine when the children were younger. A sure sign of a childhood classic.
Festive Making
I've picked up my needles and started on a fresh batch of mistletoe. Seems to have become a tradition for me. Announcing the start of the Christmas season by knitting mistletoe. It's OK. I have a licence.
I formally open the time of festive talking and making. Please help yourself to a turkey and mango sausage rolls or two.
Click, click click.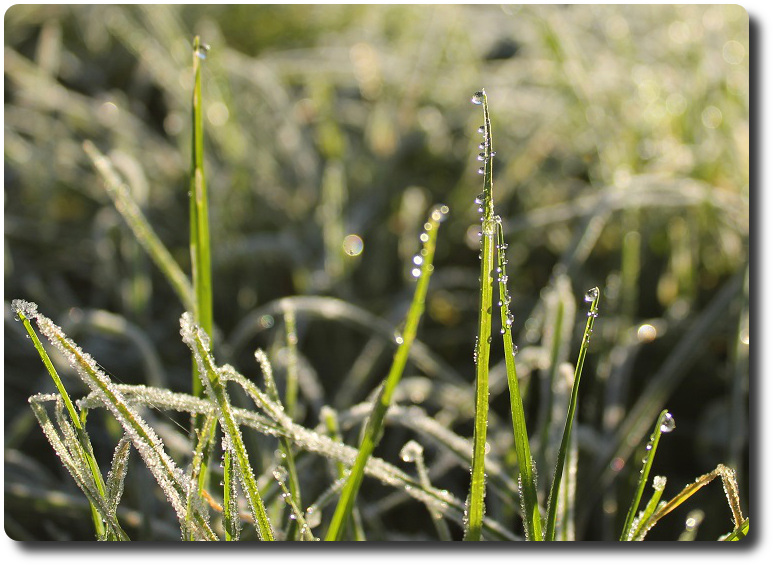 (Jack Frost revisited this morning.)
One last revisit, has been helping older Teen with her revision. She has her mocks before the end of term. I'll admit, I have been bowled over by her approach to her revision. She is putting in the time. Even extra time at school. I'm impressed at how the school is making it such a positive time for them all and guiding them. I'm sure we were left to fend for ourselves, with the words "perform well, or else" ringing in our ears.
Anyway, I have absolutely enjoyed discussing her English texts with the older Teen. We have had some fabulous discussions, reminding me how much I loved the subject. Although now she is wondering if she should be considering doing English Lit and Maths as A'Levels. (Finally my enthusiasm for maths has rubbed off on her.)
She has to choose just three subjects. We were down to four choices. Now it looks more like six to be whittled down to the three. Ever feel like you make things worse by helping sometimes?
So that was my week. Not much new, but revisiting much loved joys.  Joining in with #wotw. How was your week?