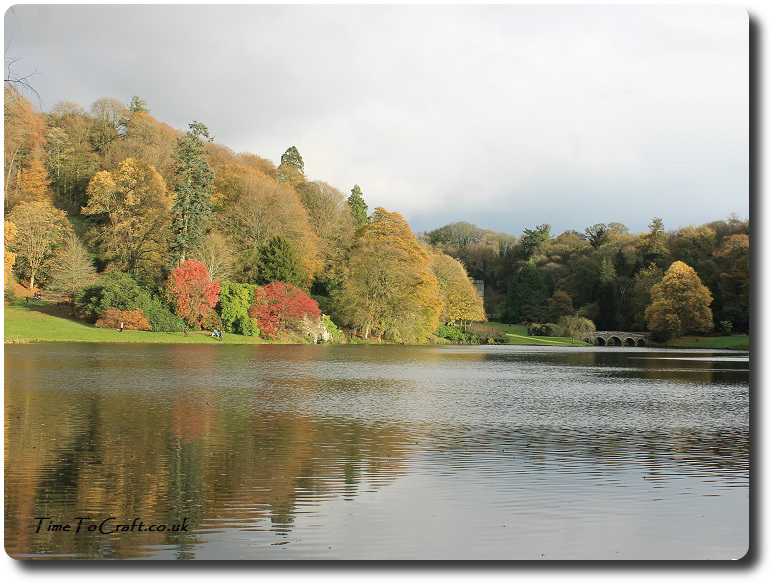 If I'd managed to draw up an autumn bucket list this year, leaf peeping would have been way up high on the list. Not just stepping out of the front door and admiring our local trees. We do that every day and they really are a wonderful sight at the moment. No, I really mean heading further afield and seeing a glorious display.
So this weekend, we headed down to Stourhead, where they do it on a grand scale. We've been a few times.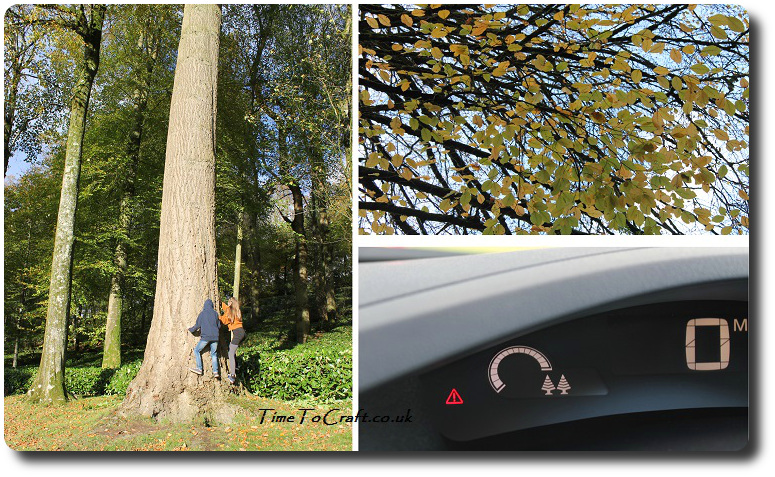 Now, to add to the fun, we had borrowed an electric car for the weekend. To test if it would work for us country living explorers. A Leaf. You can imagine how many jokes everyone managed to fit around going in a Leaf to see leaves. It also became quite a game to see the electronic trees growing on the dashboard. These grew as their father drove more efficiently. Our on board forest peaked at 2 and a bit trees.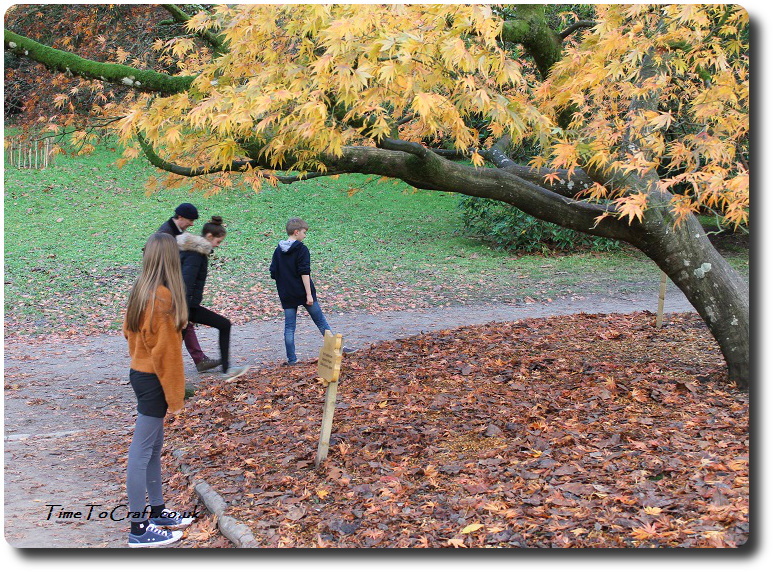 Fortunately for us, Stourhead had a lot more trees and they were real.
We ate our picnic soon after we arrived, which I was heartily glad not to lug around. Then headed off to walk around the lake. The weather oscillated from blue skies and sun, to battle ship grey and rain, but we still had fun. The best trees were climbed. Every side path was explored. Plenty of leaves were sent airborne by kicking feet. Yep, something else that would have been on my autumn list if I'd put pen to paper.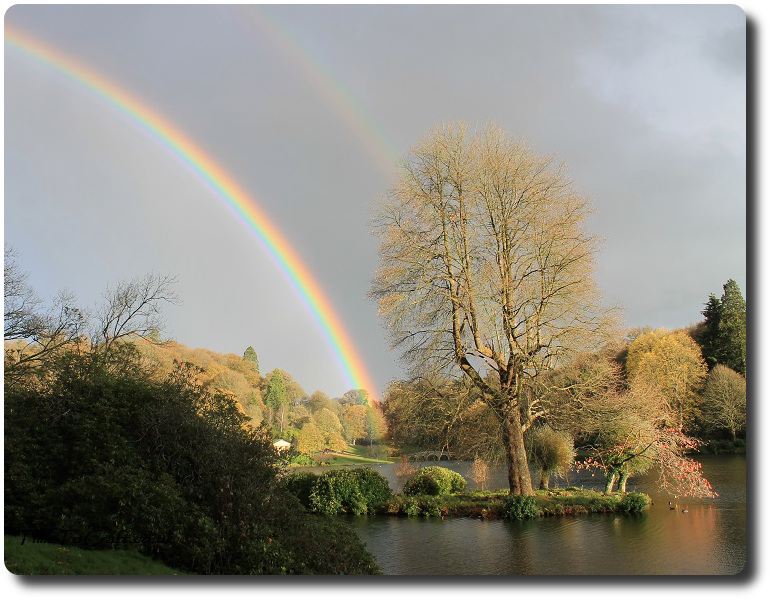 At one perfect moment, we emerged from a grotto into sunlight and looked across the lake to grey sky, rain and a double rainbow. As the rain front crept across the lake, the rainbow slowly advanced towards us. We could see people walking through it, unaware of the spectacle that we could see. Really quite magical to watch.
Back home, we lit the first fire of the year, in the woodburner and warmed up. Followed by fireworks and sparklers in the garden for Bonfire night.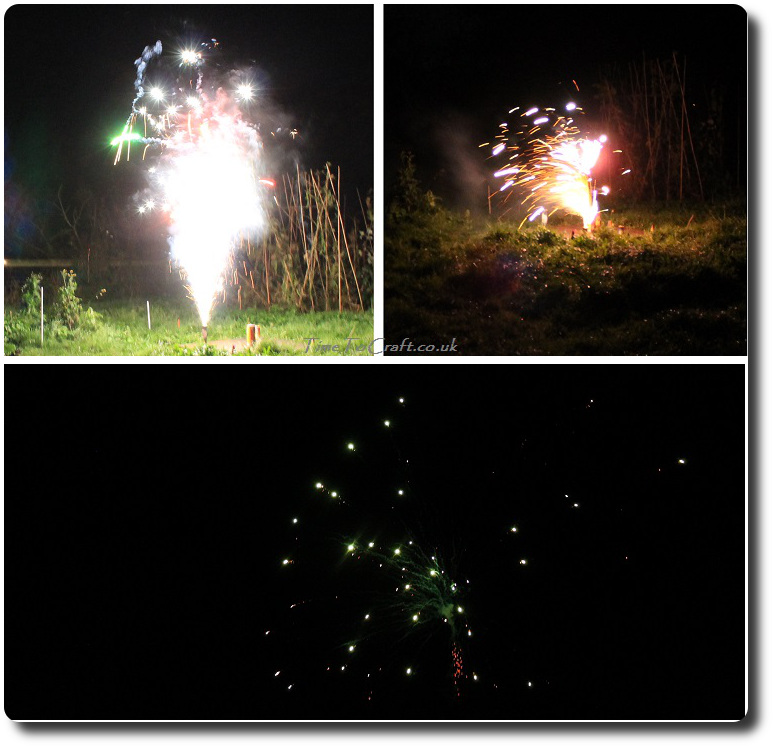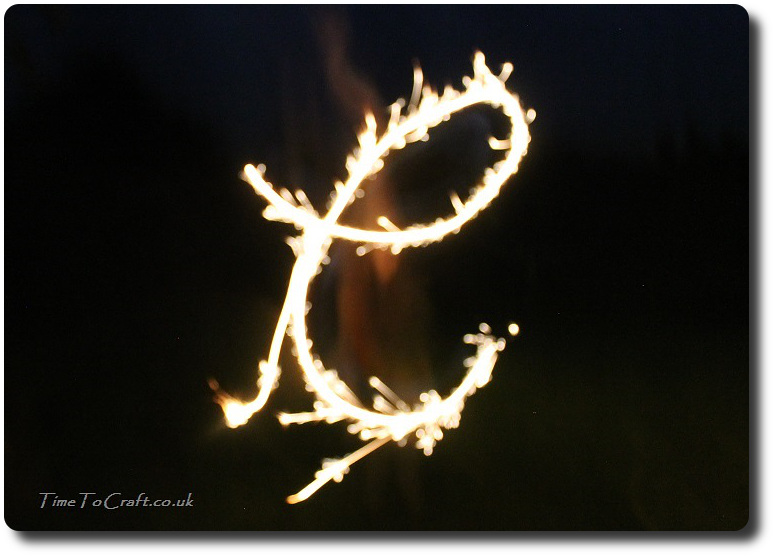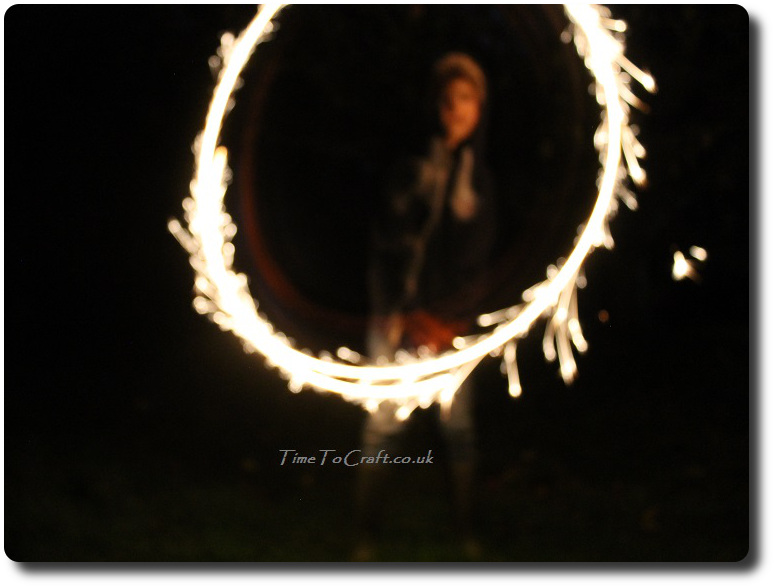 I can't help thinking that while the children seem to achieve even more intricate patterns each year with the sparklers, my ability to photograph them is not keeping pace. I need more practise.
They had a great day. All were ready for bed, skipping the usual Sunday night dragging of feet. It wasn't until they had all gone to bed that I remembered the toffee apples I'd hidden away, ready to give them. Probably best I left them to sleep. I'm pretty sure they wouldn't have thanked me.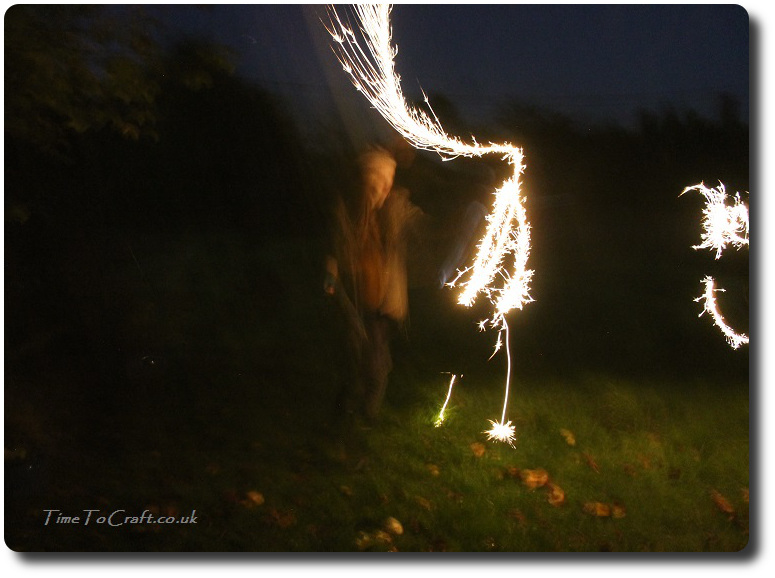 ---
Just to let you know, this is not an ad for electric cars. I've not been asked if I'll review one. Nor received any money. I'll probably write more about this at a later date, as we make one more leap along the path to a greener lifestyle. Fingers crossed.