Floating candles and fruit eyeballs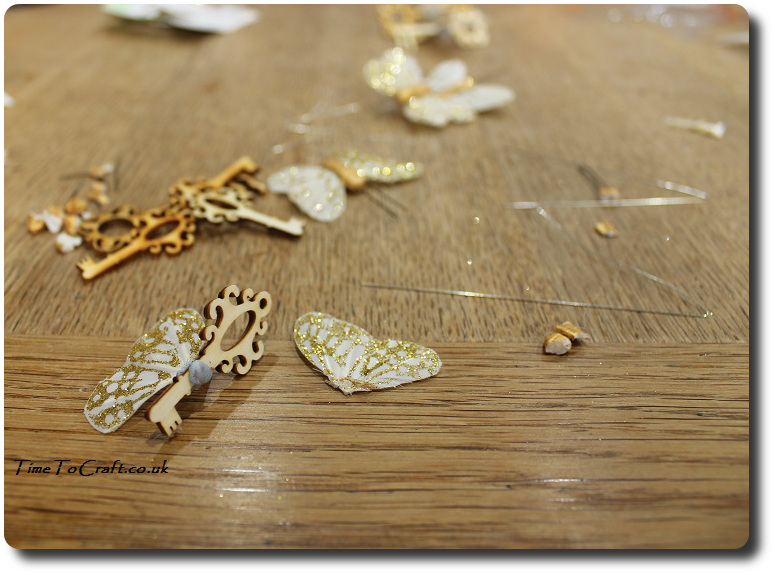 "This is so much better than trick or treating."
"Yes!!!!" (punches sky)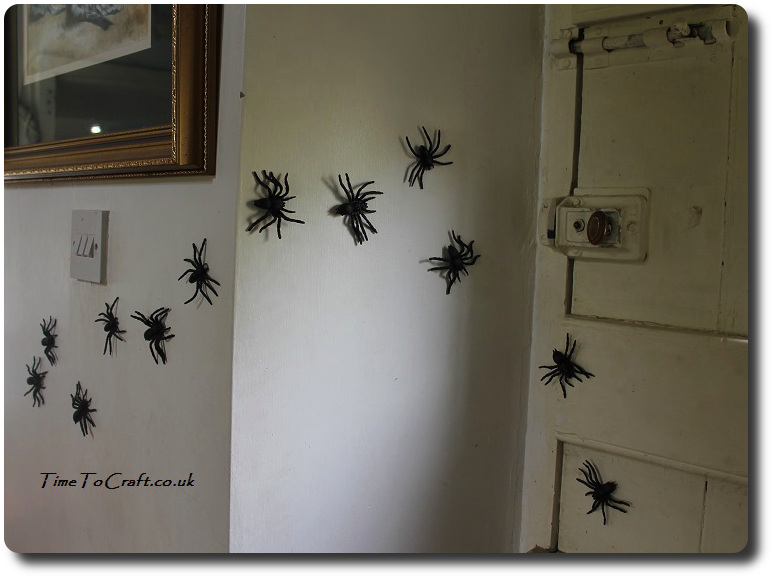 What can I say? The sweetest music to my ears.
It's true. The evening I planned worked out just right. Happy people. Don't quote me, but I think they have finally forgiven me for ruling out their usual trick or treating trip around the village. This Halloween reminded me how much I love planning a party. How much I love finding an excuse to celebrate. How I love to delight others in the detail. Oh how I love to do that!
I was creating a moment of wonder. More challenging now they are no longer young children, but just as important to achieve.
I hadn't told them about the theme. They knew there would be a movie. They'd spent weeks trying to trick the name of it out of me. Oh, so close, so many times, but amazingly, they never quite landed on Fantastic Beasts and Where to Find them.
I thought they might guess Harry Potter when they came home to find spiders exiting the house. No.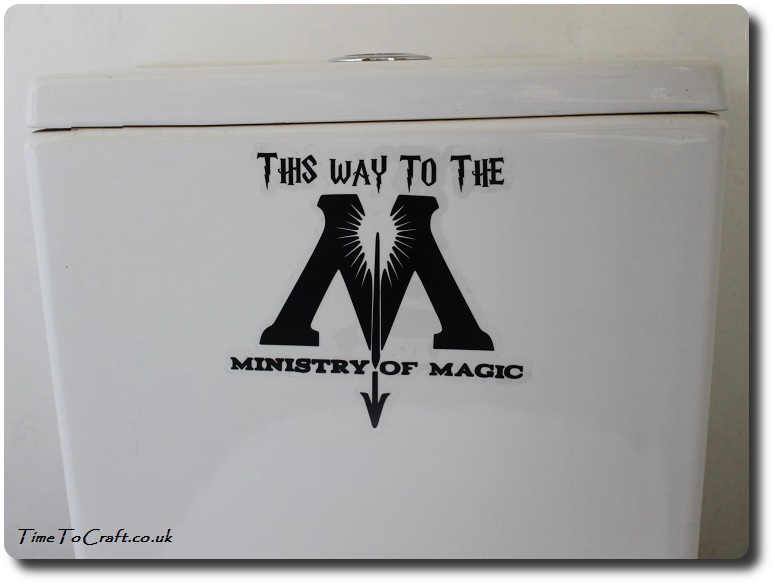 The sign on the downstairs loo. No.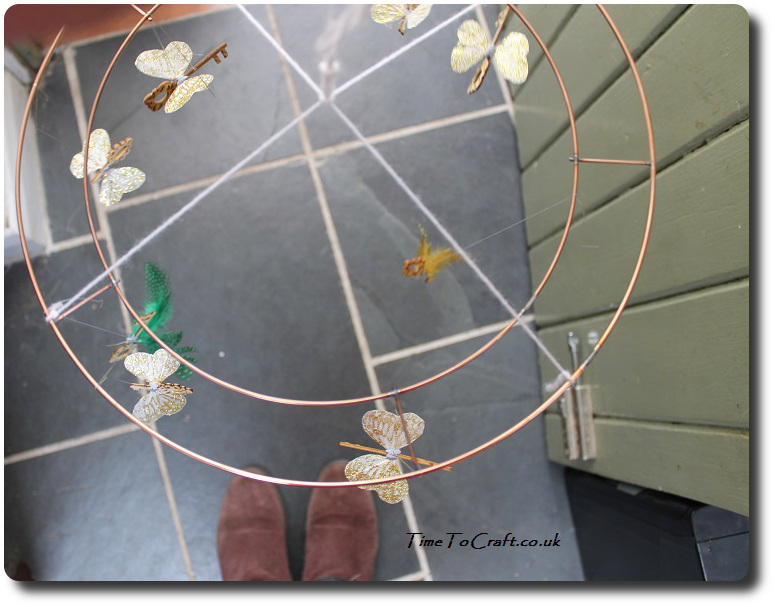 For goodness sake, the winged keys. Where else do you find winged keys? Come on. But still not a mention. Although by this stage, maybe they had and were just enjoying the ride. Probably as much as I'd enjoyed making these teeny keys.
There were special requests to keep them up all year. Winged keys are not just for Halloween.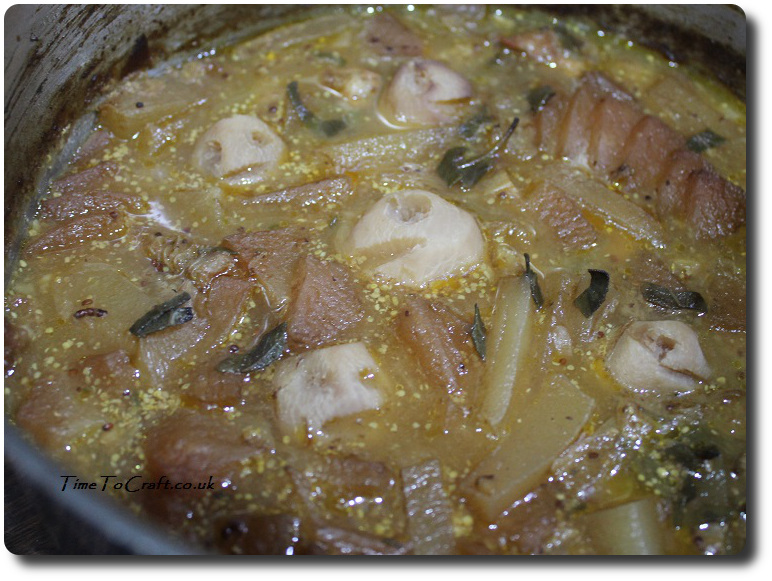 Admittedly, supper gave no clues away. I may be wrong, but I don't remember carved turnips in stews among the meals described in any of the Harry Potter books.
There was a little dance of joy once I saw that our homegrown, carved turnips had kept their smiles through the cooking experience. Phew! (I know. It's just a vegetable, but it was the effect I was after.)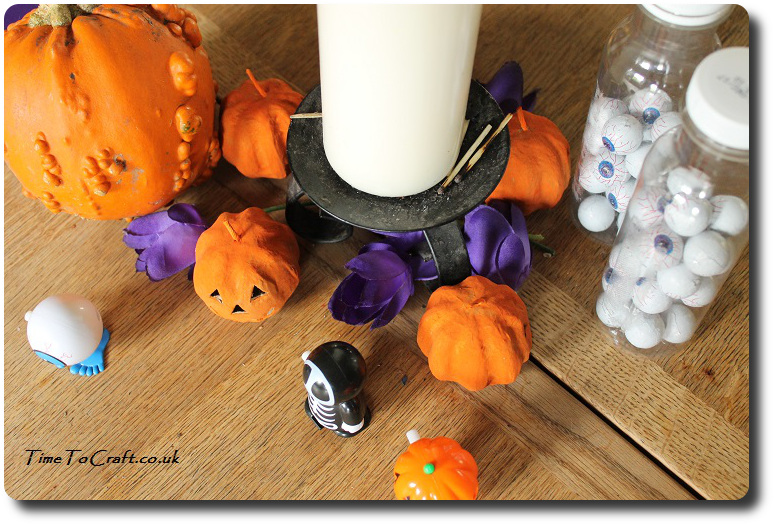 I set up pumpkins and candles on the table, and clockwork Halloween characters to hop and shuffle round the table while we ate. Like pixies and sprites. Adding slightly to the chaos. They were contained in a glass cake dome to begin with, but soon escaped once an inquisitive hand tentatively lifted the top.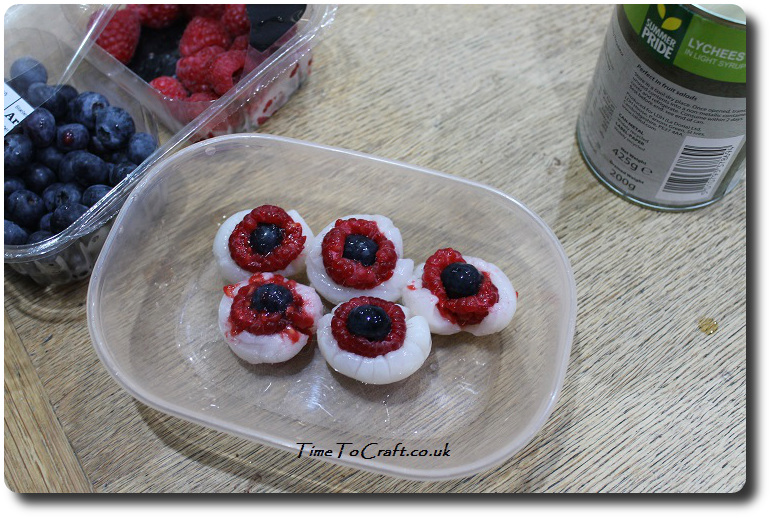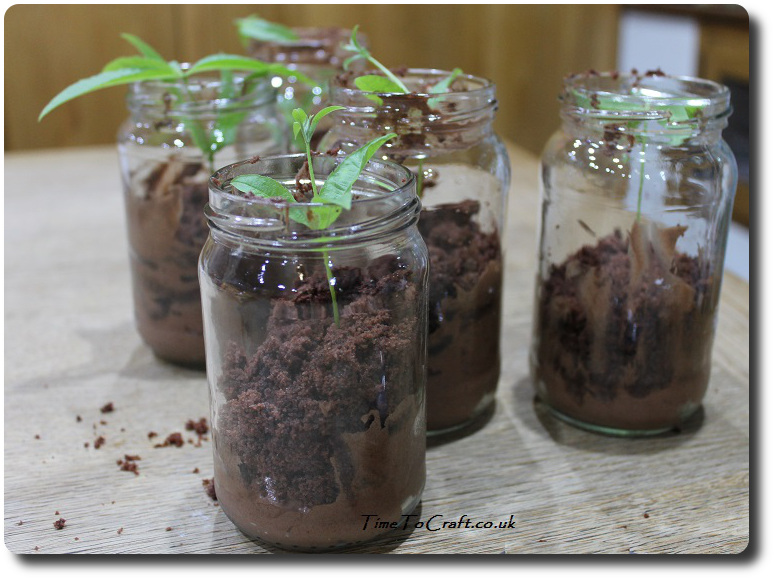 It wasn't until the pudding that they finally clicked. The eyeballs were lychees, stuffed with raspberry and blueberry, and really tasty too. The pot was made up of homemade mousse with a layer of chocolate cake crumbled on top. Buried inside the crumb layer was a jelly baby. I couldn't quite attach the lemon verbena sprig to the top of the baby, so I did have to cover my ears and give a quiet scream to get the point over to them. Mandrake pudding.
The penny dropped.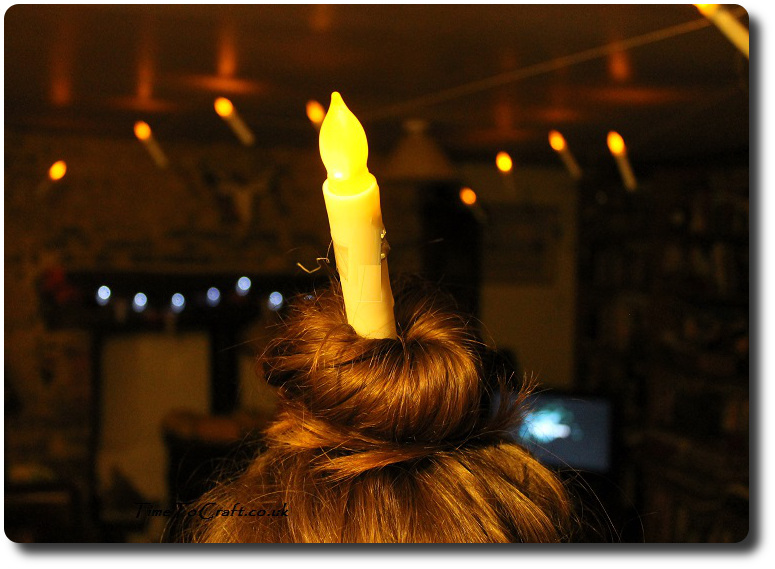 (Floating candles in the background. One candle, that would not float, in Teen's bun!)
It was then through to the sitting room, where I'd set up floating candles (never underestimate how hard this is to manage – it took four goes), and we watched the film. Stopped half way through for butterbeer (need to work on the recipe some more, apparently), chocolate frogs and popping candies.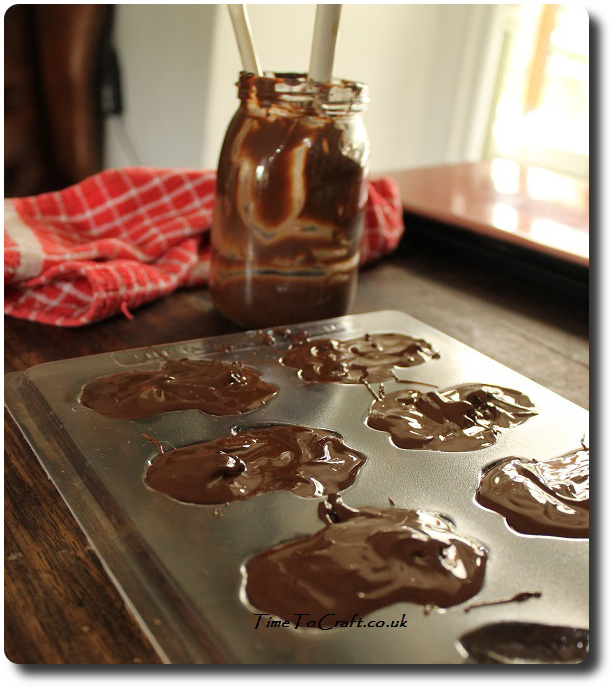 Strangely, I only have photos of the frogs being made. Next time, I'll give the chocolate frogs a non-chocolate middle, like rice crispies. It is a lot of chocolate to bite through.
As I sat back to watch the film, sipping a glass of cider left over from the cooking, I knew it had all been worth it. I had fun putting it together. No doubting that, but my aim was to give the children  an evening to step out of reality and into a world of wonder. Even for just a moment. A task that is harder to achieve with teens and tweens.
I could see the faces of the children in the flickering candle light, watching the magic on the screen. I hope that they look back on Halloween 2017 and see it as a vintage year. The year their mother created eyeballs out of fruit, persuaded candles to levitate and made keys with wings. It has to be memorable. Right?
Feet up, there was just one thing missing. A wand in my hand. A Marauder's map. Mischief managed.
#ablogginggoodtime