The beauty of cooking from scratch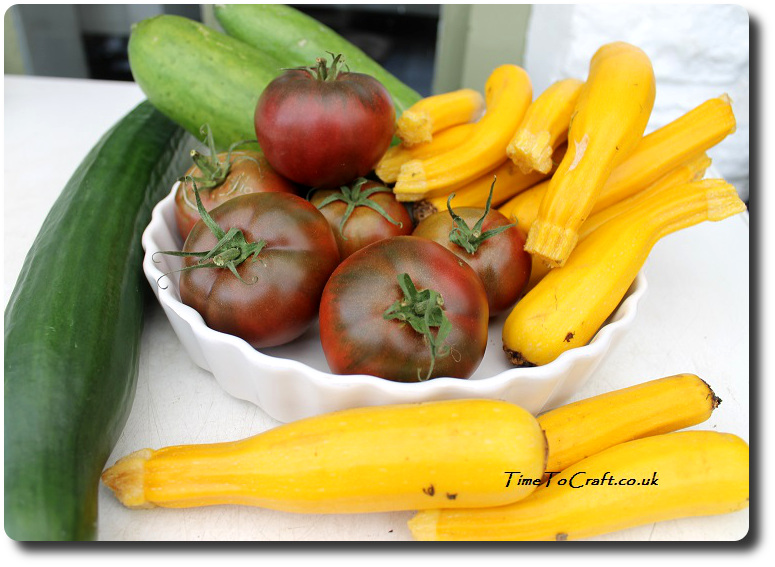 I love fresh produce in my kitchen. Even better when it has been harvested within the last hour, and only a fraction of a food mile on the clock. It's one reason I push myself each year to grow my own, but I am doubly lucky. Our neighbours are amazing at growing fruit and veg, processing it into amazing food and they like to share. Their garden is so well set up. Puts me to shame.
This week, our neighbour wheeled her wheelbarrow around to see us. She had surplus garden produce to share. A couple of big punnets of cherry tomatoes, long cucumbers, mini courgettes, and types of tomatoes that I've only ever seen in the seed catalogues. I am truly lucky.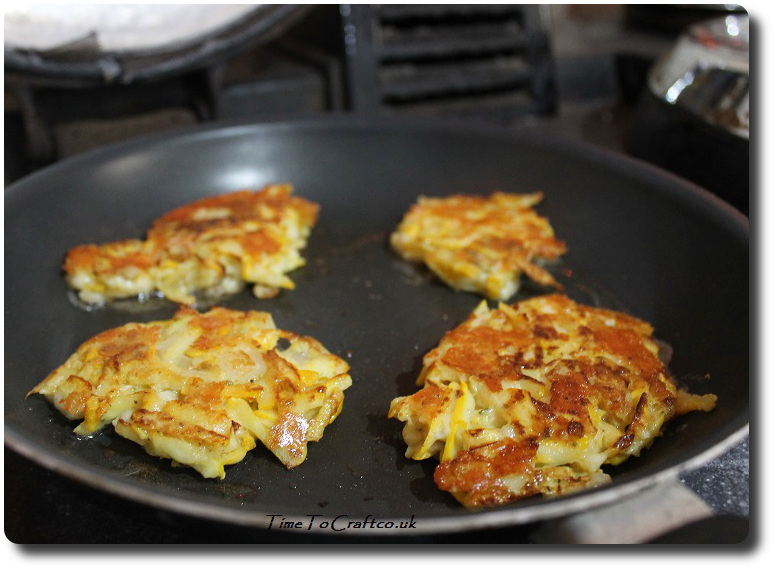 I was able to send her back with a spaghetti squash, but that was it. She had more than enough in her own garden. Including apples.
Everyone has enough apples around our way. The "Help yourselves to free apple" boxes have started to spring up along the lane. What is not given away, will end up as next year's compost, so no waste.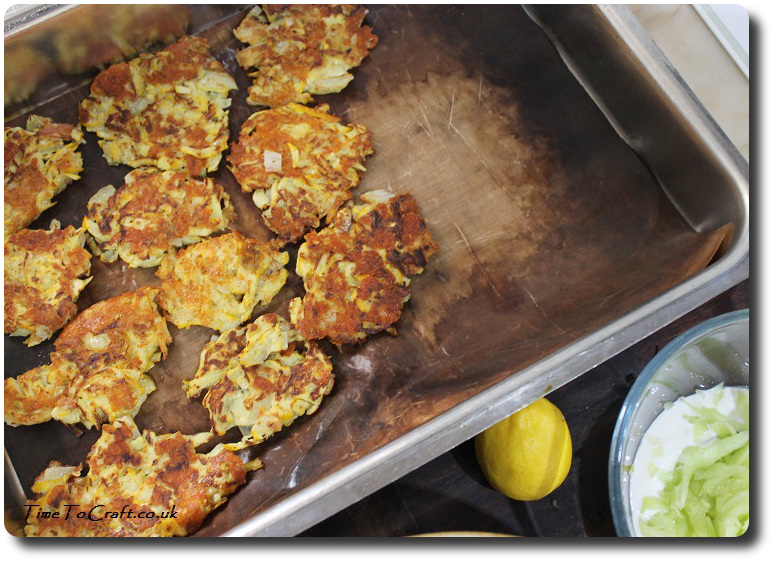 While our neighbour was over, the conversation turned to the new wheelie bins the council will be issuing soon. A novelty to our village, as we still put black refuse bags on the roadside for collection. Collection will go from every week to once a fortnight. We both laughed that we'd never fill the new wheelie bins in a fortnight.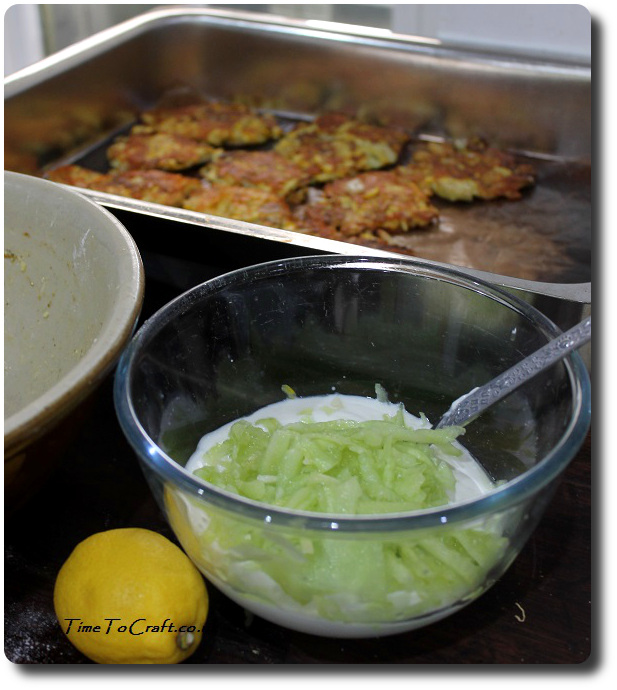 It's true. Most weeks, I put one black bin out. Most times, I wonder if it's worth putting out that week, as it's barely full. Even our recycling bin has been only half full now the Aga is back on. Less ready meals and snacks as I'm cooking from scratch again.
When we were first issued with our green recycling bins, another neighbour used their one to plant daffodil bulbs in. They looked amazing, and, I suspect, were more use as a plant trough for them.
I'm half hoping I spot a tree growing out of their wheelie bin, this autumn.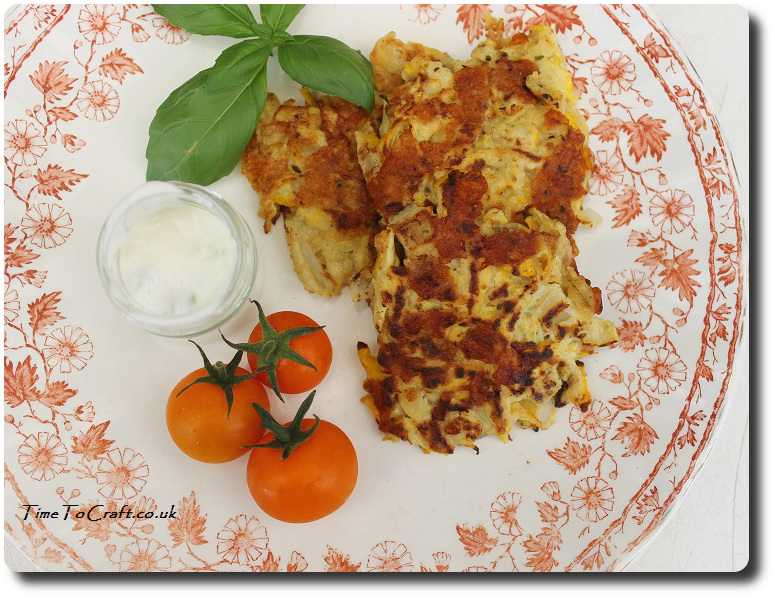 Back to my bin bag. I'm convinced that the reason we throw less away is that I love to cook and hate to shop. This time of year is perfect. I can make meals from the food in the garden. Cooking from scratch, with minimal time in a shop.
Today, I put our neighbour's courgettes to good use. Making courgette fritters, with a cucumber and yoghurt dip. This is the one and only way my family will eat courgettes. I blotted my copy book one year by growing too many and putting it in everything. I'm now banned from growing courgettes.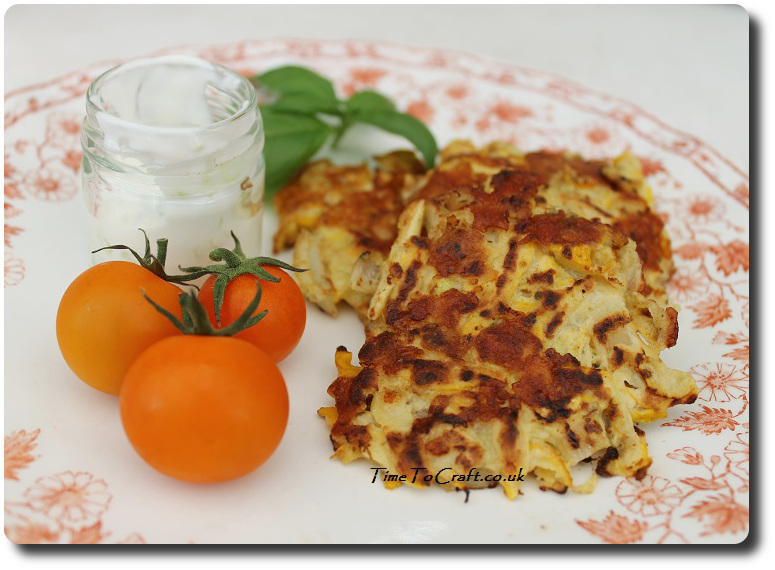 I wish I had made twice as much. They soon disappeared.
I do love this time of year. So many wonderful ingredients waiting for a recipe. Now I need to think of a meal to make the most of the unusual tomatoes. I'm thinking slices of mozzerella, with basil. Yum.