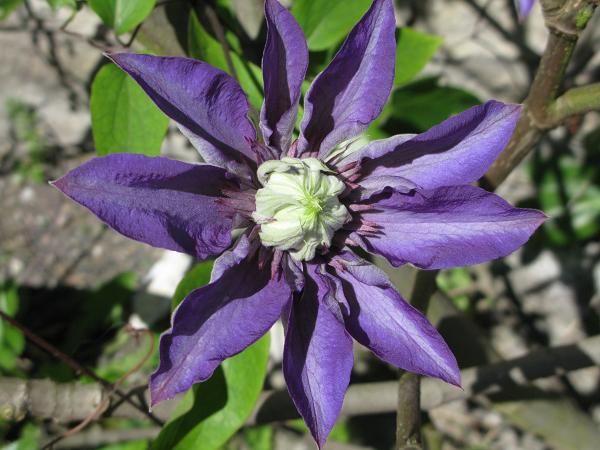 The clematis next to our covered bench opened today. I planted it to go over the roof of the bench. I don't know why I didn't realise that it would head towards the sun. Instead of covering the bench…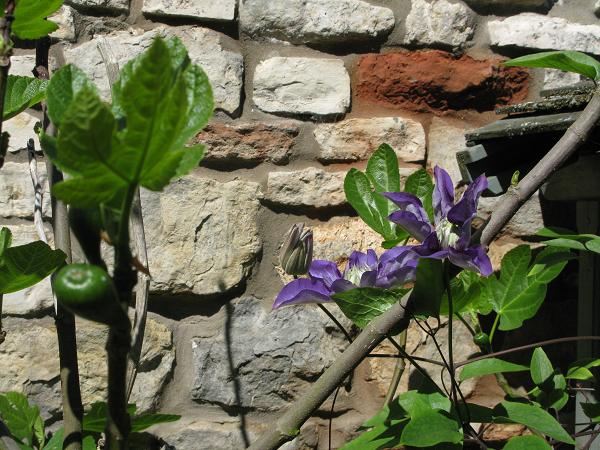 … it is cuddling up to the fig. Funny thing is I think the clematis has the right idea.
The children are still talking about our trip yesterday to the Lavender farm. AJ suggested that we start a new family tradition. This involved going to the lavender farm again as a family. Sounds good. A bit like our annual bluebell walk. No, she was actually looking for it to happen a bit more often, like every weekend. I think it has hit a chord with them all.
We will go back, as I want to measure the dome part of the willow tunnel, as I think I've found the perfect place to do that in our garden.