And out came the knitting needles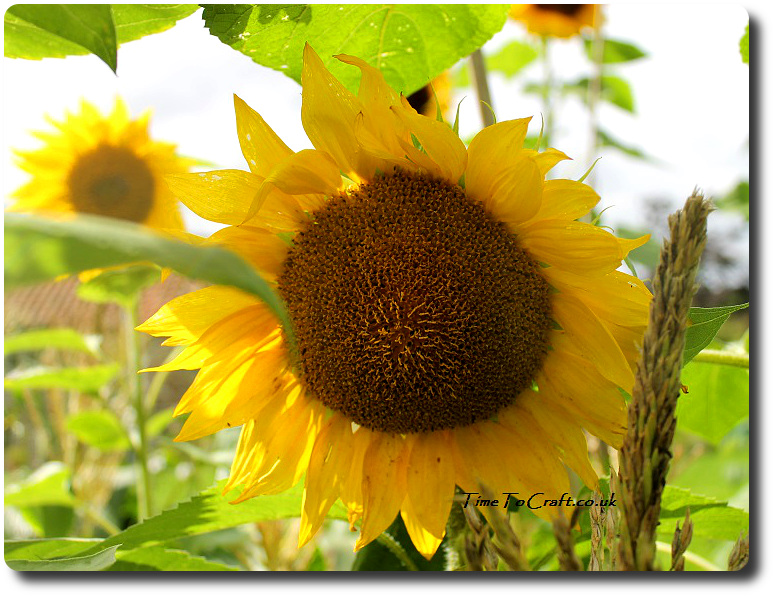 Looking out of the window this morning, my eyes were transfixed by our box hedge. It was liberally dotted with equisite, tiny nets, embellished with even tinier sparkling, clear spheres of water. Arranged with precision. The spiders had been busy. In all fairness, the webs are always there, it just takes the right conditions for them to hold on to the water droplets and put on an eye catching display. Rain in this case.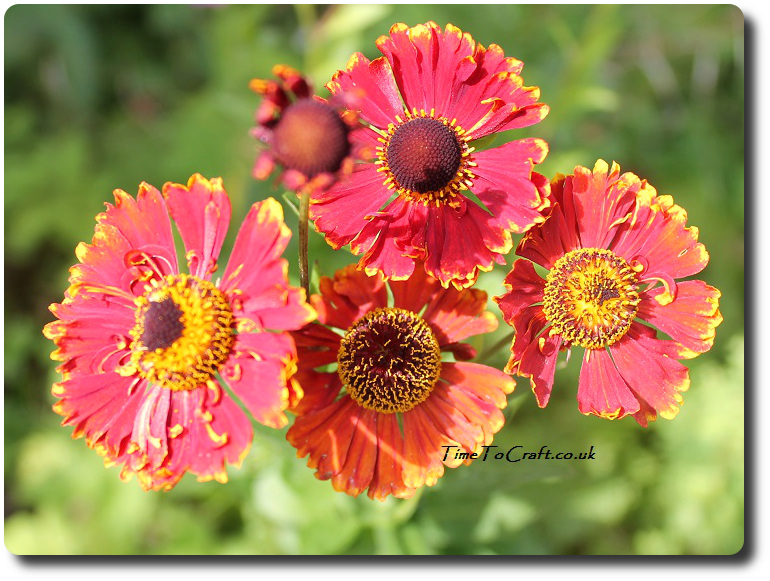 "Oh! Look at the spider webs. They are so pretty", I beamed.
My husband didn't look up from his coffee duties. No need. Spider webs in the box hedge are hardly ground breaking news around here, and we are talking about the first coffee of the day.
"Yeh. Getting autumnal," as he poured the coffees into cups.
Nooooooo. What?
I mean, summer isn't over yet. The children don't go back to school for another two weeks. I've checked the calendar. Two weeks. I haven't even been down to the beach yet. Or picked our first runner beans. OK. I put them in late, so that's more to do with my timing really, but summer isn't over. I know we had the first sweetcorns from the garden this weekend, but …autumn….no, not yet. I'm not through with summer.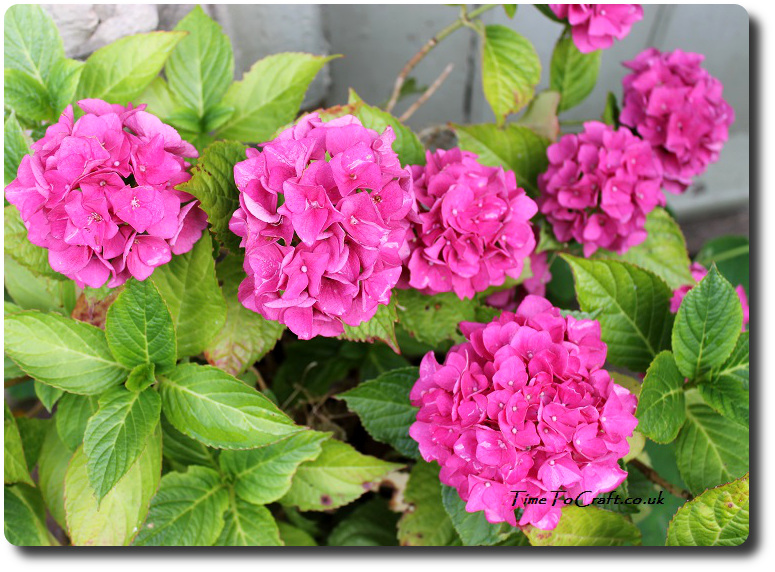 Looking further out, up the garden. I could see the kitchen garden. It is starting to pulse with food to harvest. Sweetcorn, squashes, cucumber, peppers, cabbages, turnips, carrots and herbs are picked on a regular basis. I've neglected the garden in some parts, due to the hornets. My kitchen garden is a bit of a mess, as the hornets shoo me away as soon as they sense my presence. I have time to grab vegetables and fruit, but the weeds are a step too far.
Thinking of investing in a bee suit if the hornets have really taken a liking to my garden. I don't remember them digging and sowing it, but they have declared the garden theirs. Three even spent the night on our windowsill on Saturday. I'm beginning to wonder if they ever go home.
Lording over the kitchen garden are the sunflowers. Lofty. They are taking over too. At least they don't sting. My sunflower corridor is spilling over into a crazy maze of its own making. Extra plants that I didn't sow. On top of which, they are huge and starting to escape from the poles put in to support them.
I couldn't see the greenhouse from the kitchen, as I continued to enjoy my morning coffee, but I knew from the night before that my tomatoes are still yellow. There. It must still be summer. Although, saying that, I'm beginning to wonder about them. They're showing no sign of turning red. They've been like that for a while. I'm beginning to contemplate the thought that I might have mixed up seed packets and planted yellow tomatoes instead.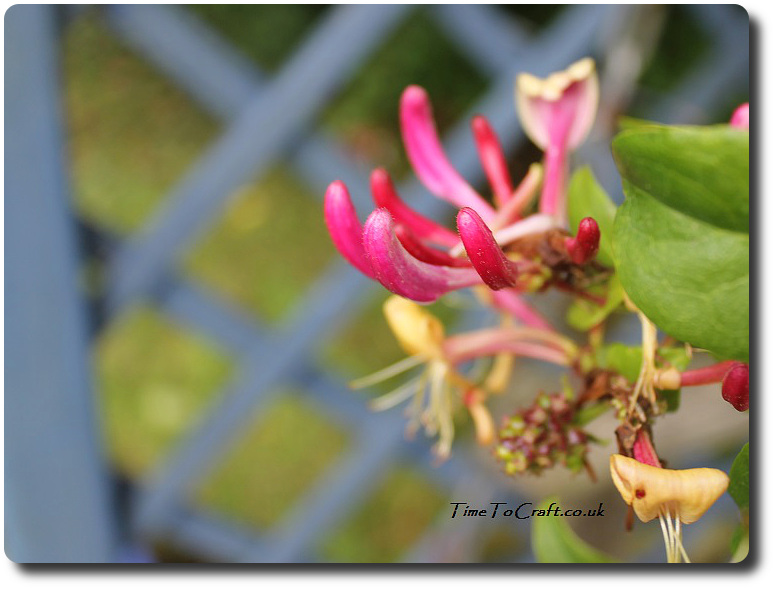 Still, I am not letting summer go without a fight. I'm not through with it yet. I still have things to check off our summer holiday bucket list, before I even think about an autumn one.
"Autumnal. I mean. Just not yet." I thought, as I finished my coffee.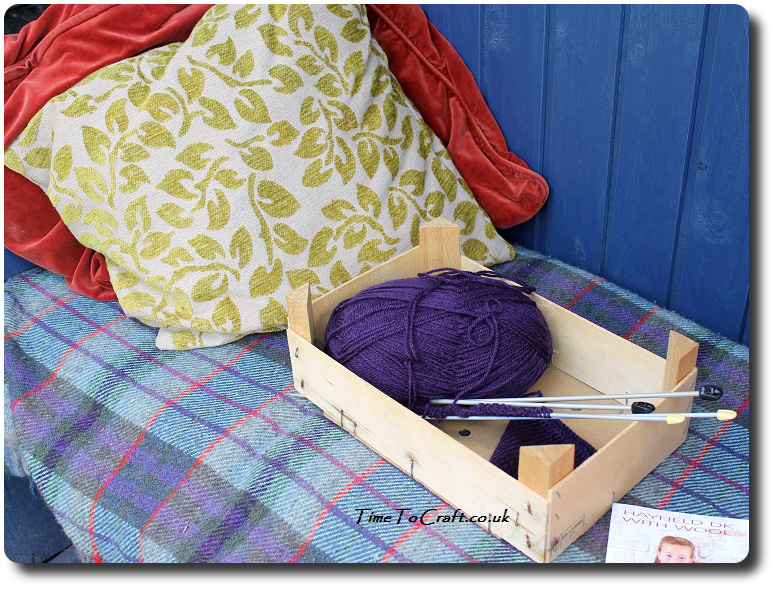 Then later, I had happy mail. A bag full of yarn.
Youngest has agreed to me knitting him a jumper, as long as it has a hood. He has been refusing to wear any other jumper than his grey one. Even to the point of wearing no jumper and risking an evening chill rather than disturb another from his drawer. He has got more, perfectly good jumpers. I should make that clear. Just none he is prepared to wear.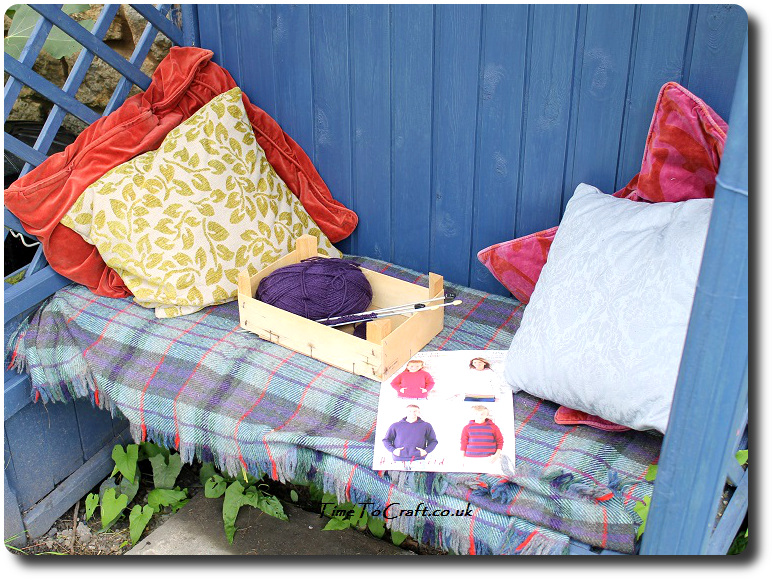 So we agreed on a pattern and wool. They arrived today. I've knitted the tension square to check my knitting stitches will add up to a jumper that fits him. Also cast on and completed a row, over lunch. Since then, he's checked a few times to see how it's progressing. Not much. Life no longer allows me to sit down and knit for hours on end during the day, but when you are 10 that concept does not compute. In his mind, he should be wearing his new hoodie by the end of tomorrow, if not before.
Sigh.
I'm just hoping I can get it done before he really needs it. In autumn. Then it struck me. The season is changing. Slowly. Still summer, with days to fill with all those fun, summer activities, but there is also a subtle shift.
Nature has sensed the shift, and maybe my willingness to knit again, suggests that I've felt it too. Knitting jumpers is not a quick craft project. It takes time. Best to start well ahead of the time it is required.
To add to the equation, my next sewing project is a wool skirt. No time left for another summer dress.
It turns out that my inner craft self is gearing up and preparing for the cold too. It is all about preparing for the next season. This is the transition stage. Nature already has that sorted.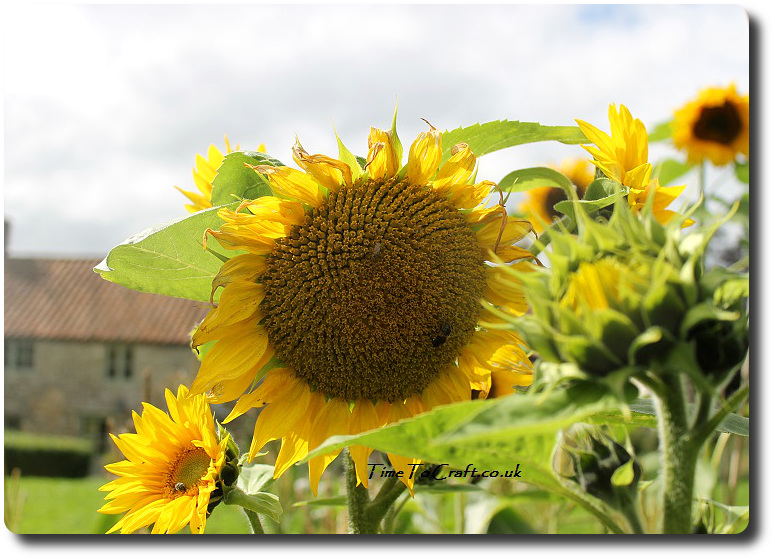 Just no one mention evenings by the woodburner, or the leaves beginning to turn. I'm not quite ready for that. Not yet. I need to feel the warm sand between my toes still.