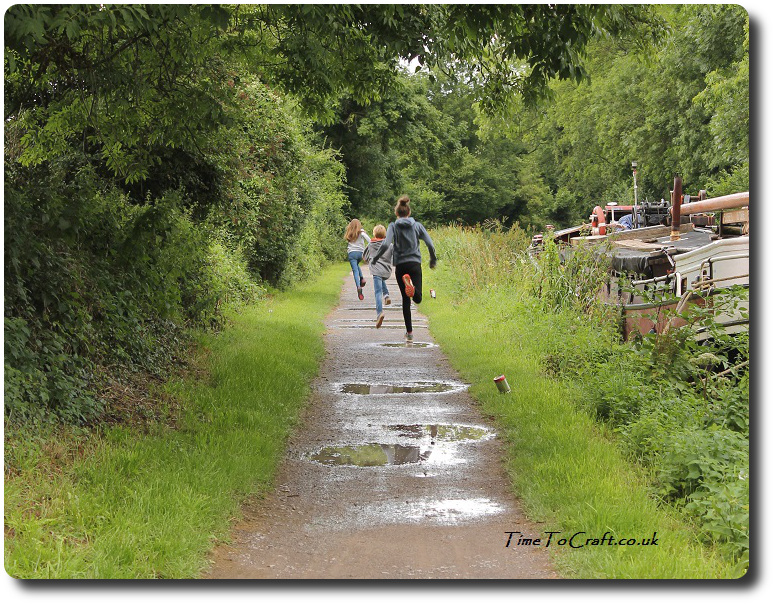 As the children grow up, I'm often struck by moments we've left behind. The ones that silently disappeared. No fanfare. They were part of our family life one moment, then slipped away with no one noticing.
Puddle jumping is one. The art of jumping into the centre of a puddle and making the biggest splash possible.
It seems like only yesterday I was buying wellies that gave the maximum leg coverage, to cope with the inevitable high water splashes of successful puddle jumping. Most parents of toddlers, when approaching a puddle, give a sideways look at their child to double check how they are dressed that day. A split second decision about whether a wet toddler fits in with your day or is a game changer. Still time for evasive action.
When did that change for us? I didn't notice, but it has long since gone.
Certainly, puddle-meters and ladybird boots no longer feature in our lives.
(Banded demoiselle)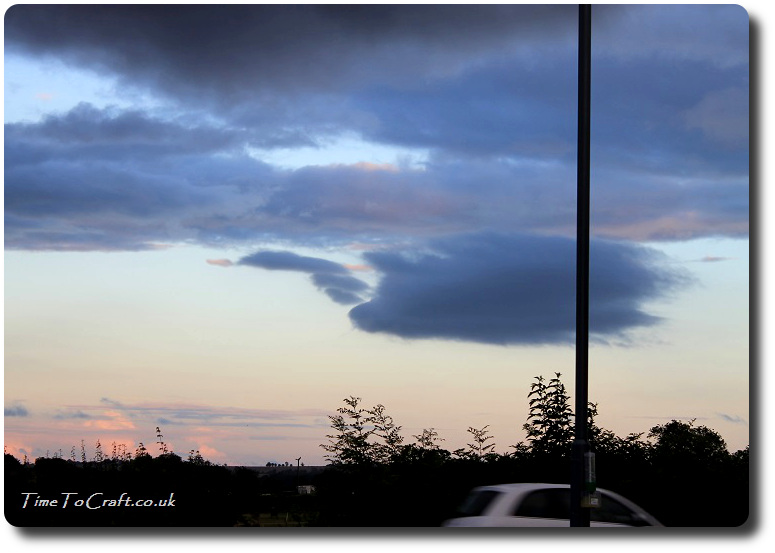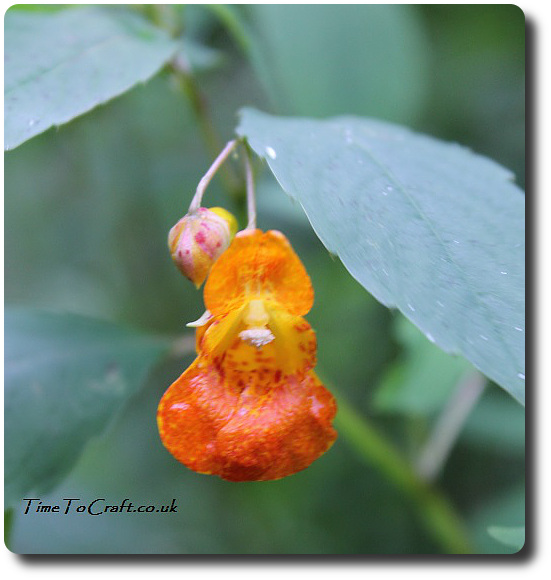 (orange balsalm)
Strangely, puddle jumping has not vanished. Or should that be evaporated? Whichever it is, it still goes on, but in a different form. With different footwear. As I watched the children jump over a never ending series of puddles down the canal path, I saw the transformation. The objective has changed. No longer is it about the biggest splash. Now it is about the lack of contact. Clearing the puddle completely, in one, long leap.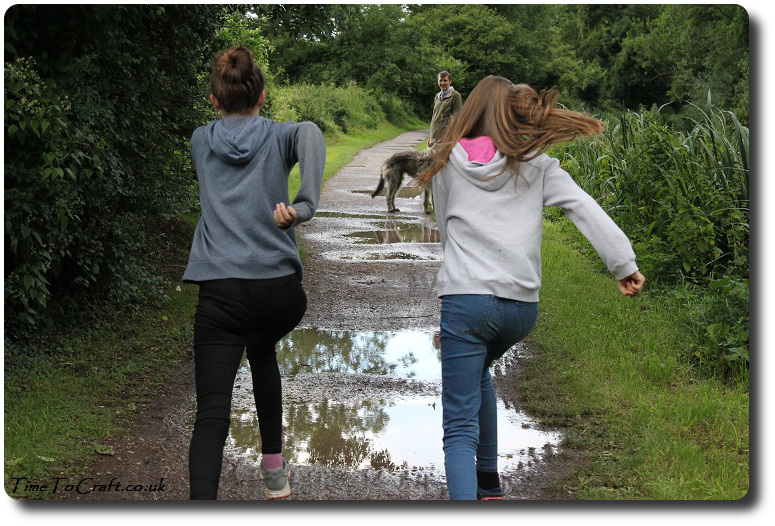 We were impressed by their synchronised movements. (Hope you can see it in the animated photos above.) An Olympic sport of the future…..maybe. Points awarded for style, uniformity and challenging tricks. A point deducted for each mud splattering spot on their legs.
Did they stay dry? No. We were walking beside a canal in the rain. No chance. I had their waterproofs in my bag, but no one wanted to stop the fun and put them on.
Did they fall in the puddles? No. As if! This is the senior version of puddle jumping after all.
I'd say that is a plus.