Bee-wise, I may need to rethink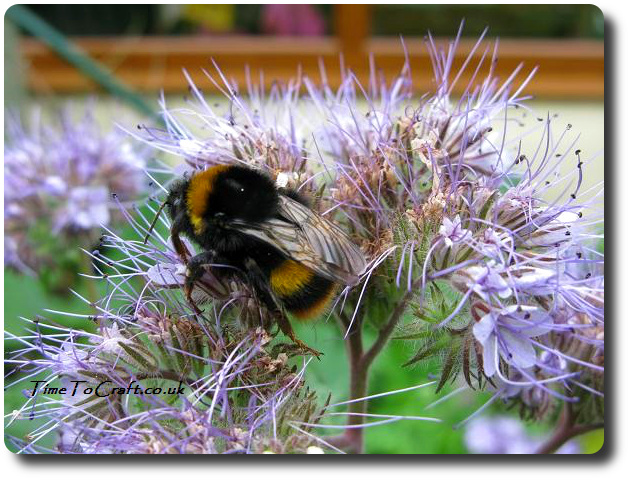 (bumble bee on scorpion weed or tansy)
I think I've finally clicked why bee suits tend not to come in the colour purple, or other bright, vibrant colours. I assumed they were white to reflect the heat. Having worn one of the hottest day of the year once, I can testify that they are not the coolest attire.
Bees, I have read, are most likely to be attracted to purple, along with violet and blue.
(damsel fly)
So why do I keep making dresses in bright, purple fabric?
Yesterday, I was up in my room sorting out clean washing. Putting them in piles before distribution to each member of the family. It was a nice evening. I had the windows open. There was a gentle breeze. Birds were tweeting in the nearby tree, keeping me company. I was trying to remember the call of each bird.
Then I heard it. That deep drone just behind me. The unmistakable sound of a hornet. In the room with me. Turning round, I found her flying at my head level, an arm's length away, looking straight into my eyes.
(Have you noticed dragonflies do that too? I think they are as curious about us as we are of them. Although in their case, they are probably sizing up to see if we are a threat.)
Back to the hornet. It's not the first time. I once woke up from an afternoon rest, to find I had been sleeping with a hornet on my dress. Not that I noticed at first. I wandered round the house for a few minutes before my daughter pointed it out.
Hornets don't panic me. Not anymore. They often visit our garden and our home. So long as you are not threatening their nest, they are usually quite docile. I opened another window and she flew out. Closing the window, I went on hanging up my dress for the next day and thought no more.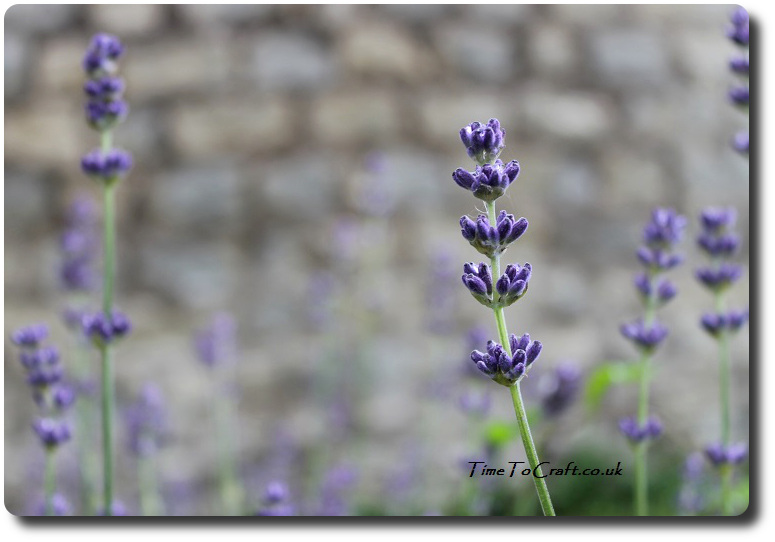 This morning, I came down for breakfast, wearing my dress. The new one, I made a couple of weeks ago. It has lots of purple and pink flowers on it. Looking down to check the neckline, I spotted a bee. Looking back at me.
Sigh.
I hadn't even been outside by that stage. She must have been there since I brought the dress in from the drying line. She must have clung tightly as I threw the dress on. Thank goodness I'd skipped ironing it!
I may need to rethink.
So note to self: maybe think twice before buying any more bright, purple fabric, or vibrant colours, for summer dresses. No matter how good it looks in the shop.
Ah! Who am I kidding? I know I won't be able to resist, but maybe I need to be more bee aware when I wear it. I'll still be wearing my new dress this summer. It is far too comfortable to miss out on.
Oh, and if you catch me checking myself out in a mirror, bear in mind, it's not vanity. I'll be checking for bees or similar wee beasties. You might want to check too before you hug me!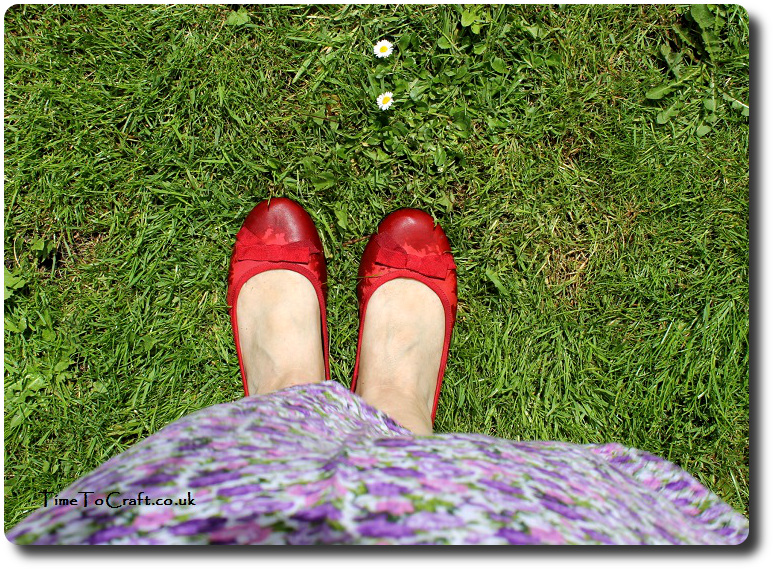 9 Responses to Bee-wise, I may need to rethink
There have been cases when people lifted my photos and words, and used them without credit to me or asking permission first. Using them for their own commercial gain. I have now added a level of security to deter people from doing this. Apologies to people who do play nicely. If you would like to use any of my photos, please contact me.
All my words and photos are copyrighted to me. They cannot be used for commercial benefit by anyone else. If you would like to use any of them, then please ask me first and don't just take. Written permission only. Don't pass my words, photos or ideas off as your own. It's not nice.
Cookie Policy
Our web pages do not use cookies however this website uses Google Analytics, a web analytics service provided by Google, Inc. Google Analytics uses cookies to help us analyse how people use our site. The use of cookies by Google Analytics is subject to change.