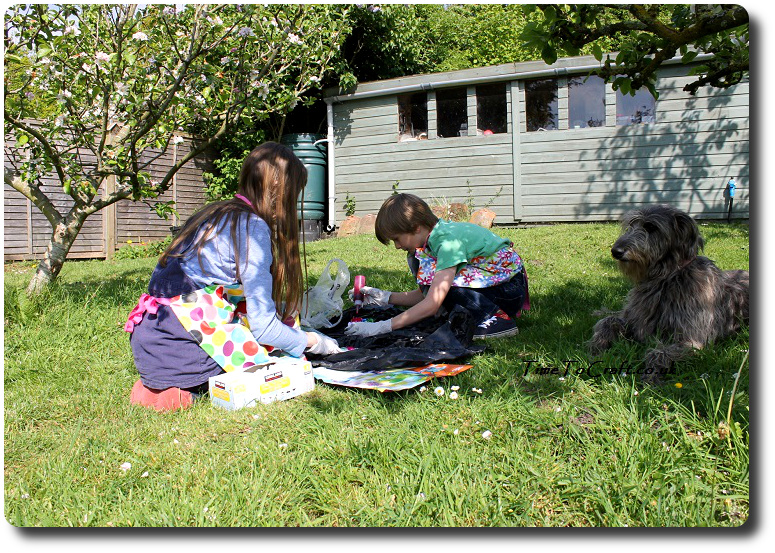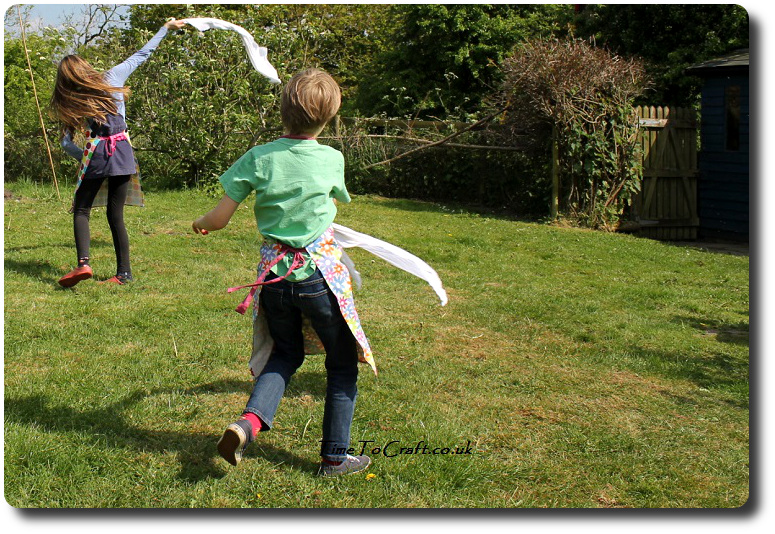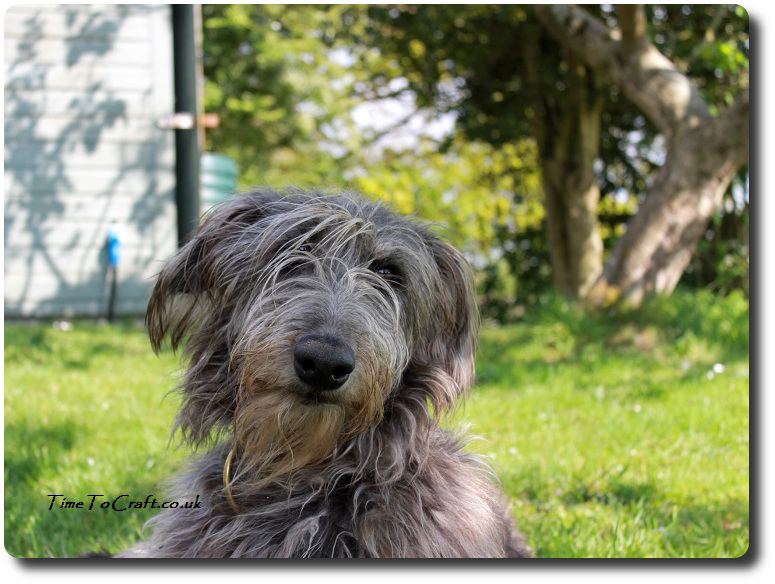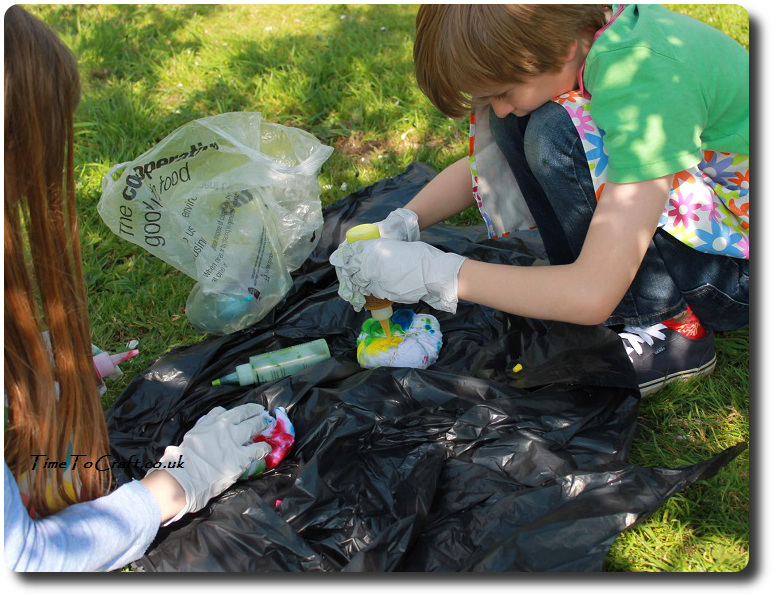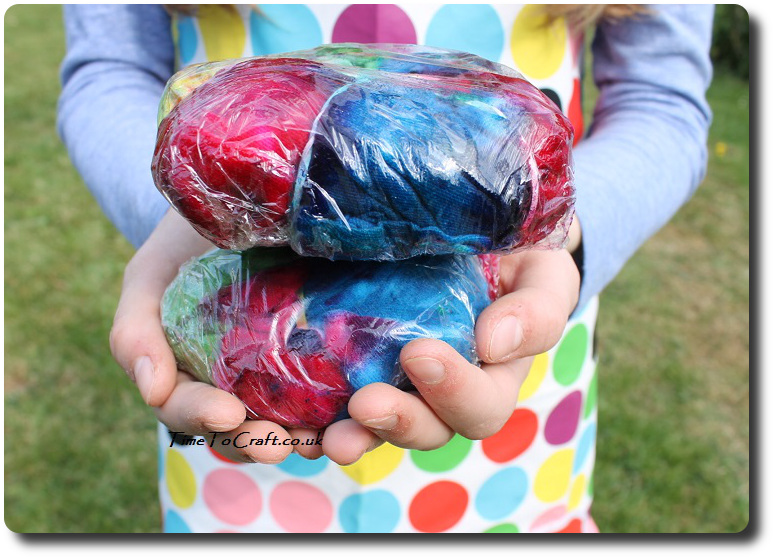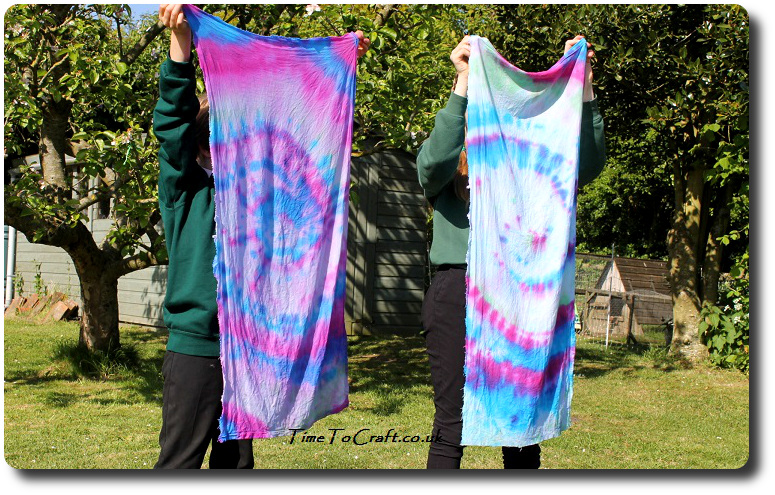 I had a few bottles of dye left over from last time we tie dyed fabric. It's been four years. The dye comes in the form of powder, which you dissolve in water, before use. The instructions suggests that 45 minutes after being mixed, it starts to lose its intensity. Oops. Missed that one then. Even so, it seemed wrong to just pour it away. Time to experiment.
I cut up an old cot blanket and gave the halves to the younger two children. (Eldest had her nose in a book.)  I made sure they understood that the dyes may not work. It was our tester. We have a bigger project in the near future.
In the shade of one of the apple trees, they twisted, tied and added dye. One of the hounds decided that she would join them, although wisely kept a sensible distance. The pieces were then wrapped in cling film and left for a couple of days.
Today we unwrapped them and washed away the excess dye that hadn't taken. The yellow and green didn't hold, but the other dyes weren't too bad. All the fun of testing and discovery.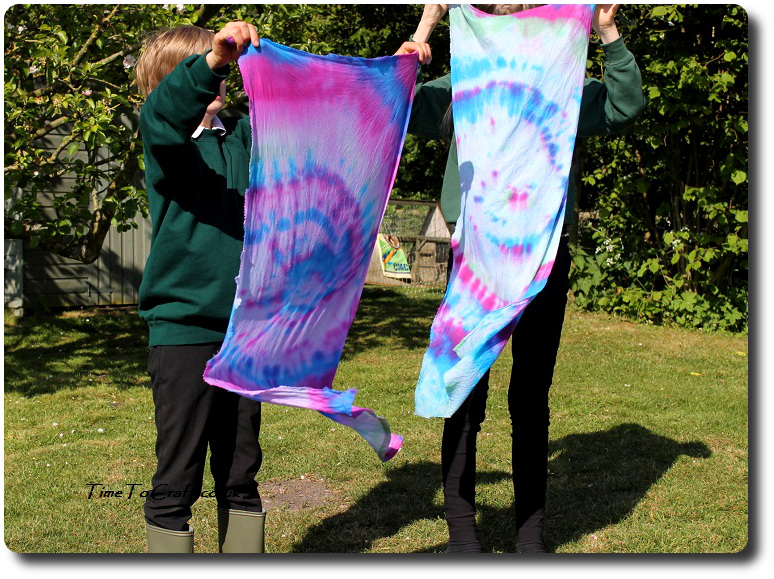 The first time we tie-dyed, it was such a mess. We are talking clothes, hands, hair and grass. Thank goodness it was a wet summer that year. Nothing escaped the power of the dye. I was glad we did it outside. To be honest, that is probably why it has taken four years to attempt it again. With a few more years under the belts, these two managed it with no problem. No mess. At all. The advantage of crafting with older children.
It becomes more difficult to find a craft that they all want to do with me, or even one to one. They have their own ideas and talents, which have left me behind. (You should their drawings and paintings. Not in my comfort zone.) I can create a space, but they don't need me in the same way. Tie-dying seems to be one area we can recapture craft time again.
On to the next project. It is much bigger. After seeing how they tackled this test piece, I'm confident that they will enjoy next time even more. With fresh dyes.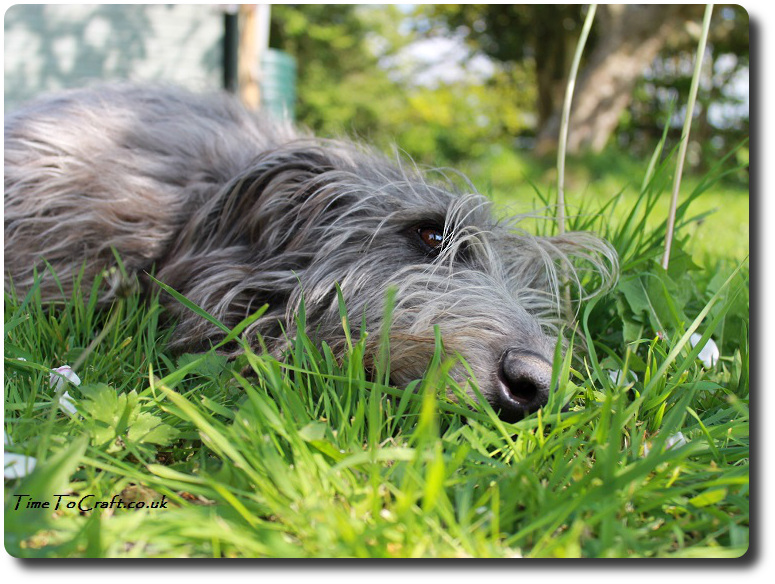 It was a little exhausting for some. I'm glad to report that she escaped all the dye, which is kind of funny as her name is Blue. No joke! Not often you can say you're doing a bit of tie dye with a dog called Blue. Unless you're us, of course, and, even then, not that often.