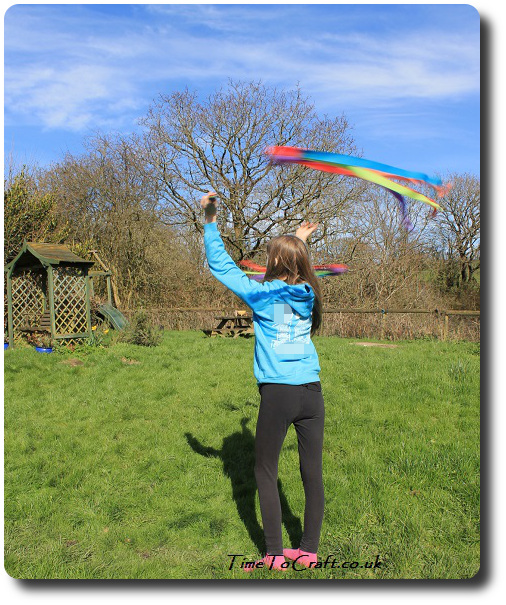 I think we've had cabin fever. Not sure why I didn't click before. It took a beautiful weekend to make me realise. We've been out and about over the winter, but this weekend, we were out. All the time.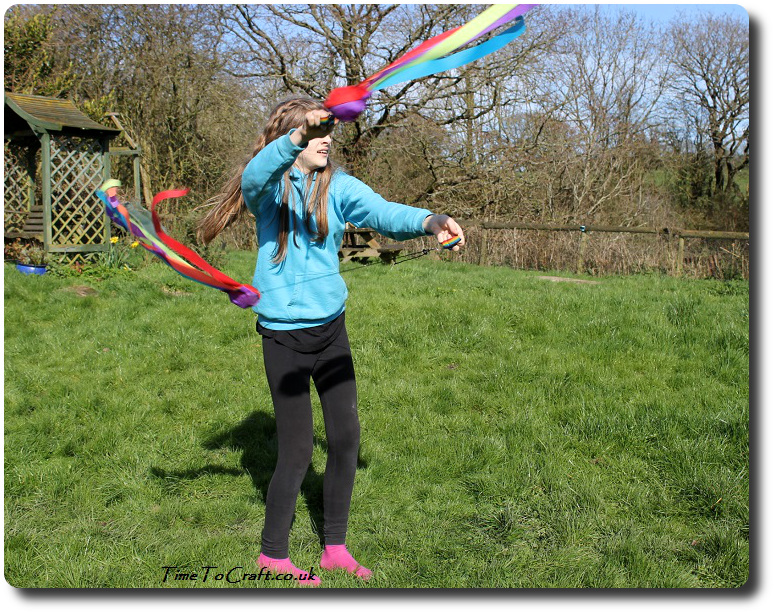 No longer cooped up. The bickering stopped. The tittle-tattle tailed away. They worked together, just as I know they can.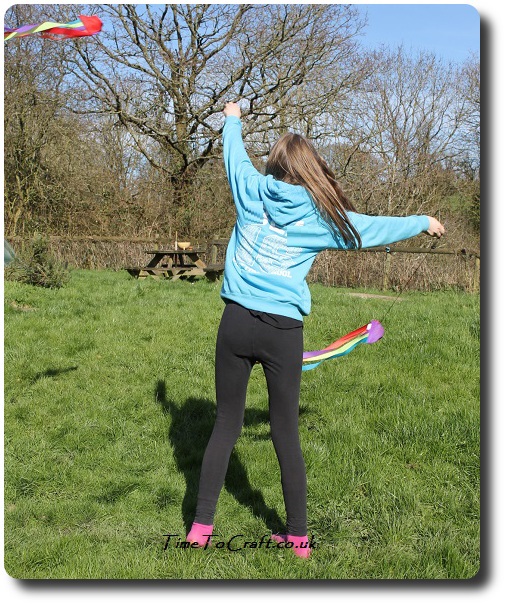 The bikes came out, along with scooters and skateboards. Not forgetting the poi. Middle daughter has been attending a club and learning more spinning moves. She is way ahead of me now.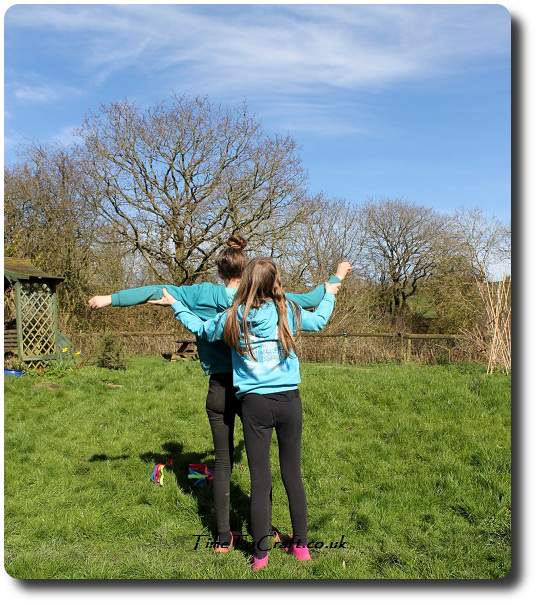 The best part was watching her teach her older sister, who was just as keen to learn. They spent hours and hours perfecting the moves and their friendship.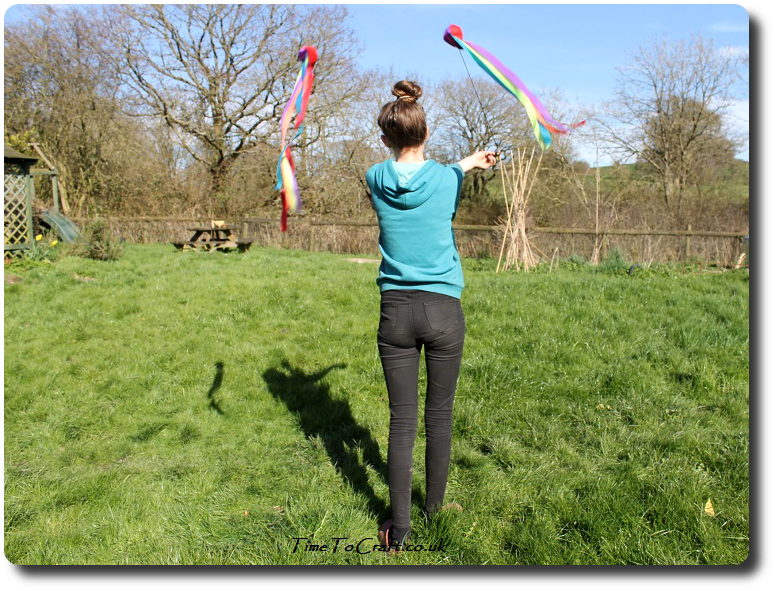 Turns out that she is a good teacher with interesting techniques. I can't help smiling at the shadows they cast.
I'm not alone in enjoying seeing the sun out again. The boy decided that he wanted to experiment with the sun's rays and harness it.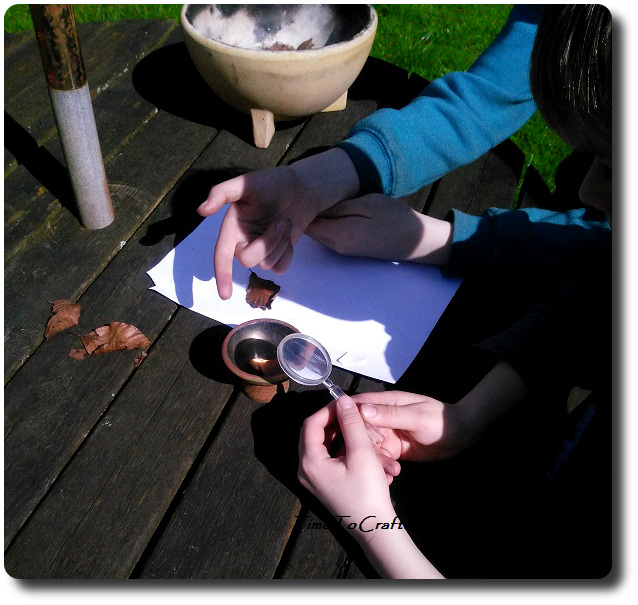 After struggling with a magnifying glass from a bug kit, that produced the smallest hint of smoke, he did upgrade to a higher spec. Worthy of  Sherlock Holmes. It was as the leaf sent out an immediate and impressive flash of a flame that he fully appreciated the difference in the magnifying strength.
The three children worked as a team to refine the distance, to perfect the effect of the sun's power, and burn holes in a few more leaves. In the meantime, their father cut the grass, and I sowed seeds and started on the kitchen garden.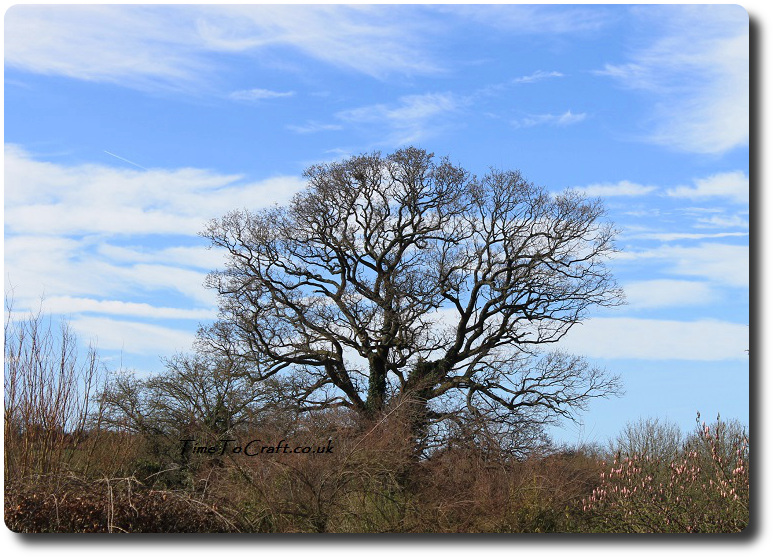 Let's hope this weekend is as good. Plenty more leaves to experiment with.
---