An interesting kind of helpful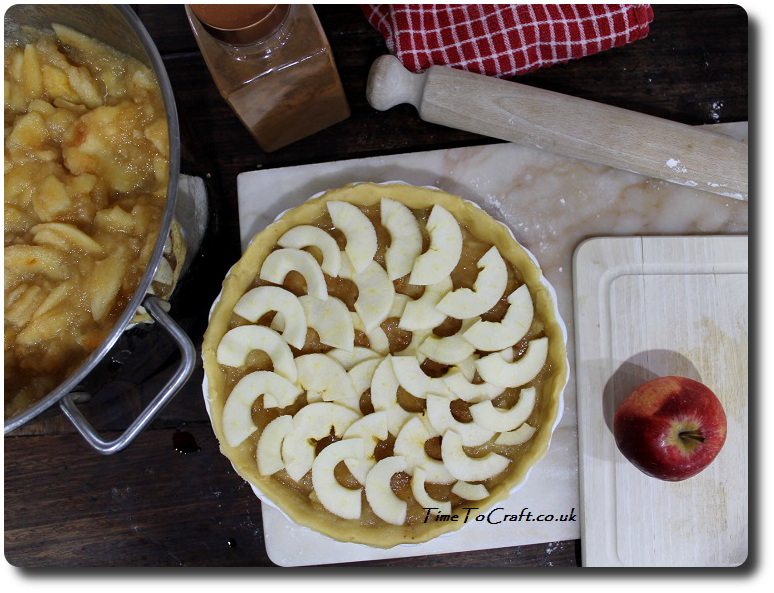 I woke up on Sunday, knowing that the apples had to be picked. Collecting windfalls is one thing, but I'd looked up. I knew. There were an amazing number of big apples hanging from the branches. They needed to come down.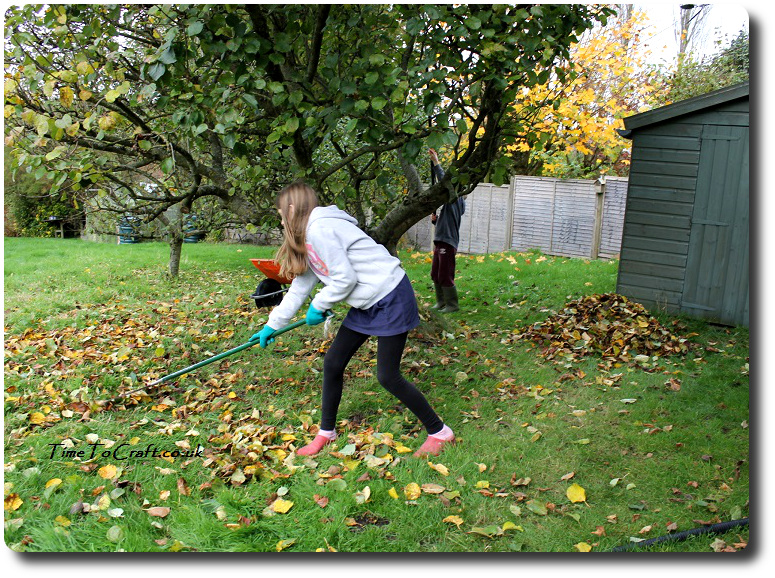 So I challenged the children. A barrow or two of apples.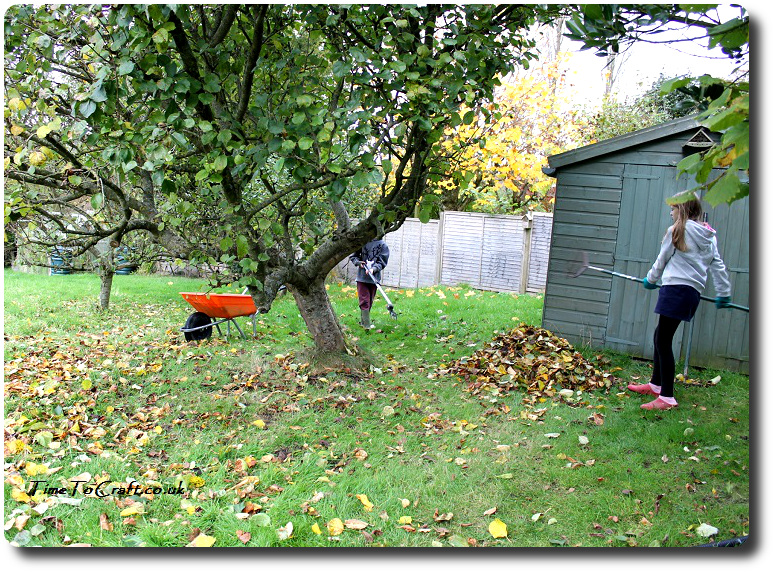 I love their enthusiasm. They were out and busy, before I could get my boots on to join them. (The Teen was out seeing a friend) They picked the lower ones first, then climbed the tree to pick the next layer of apples. After that, we needed the apple cropping contraption.
In between, they found the rakes and started raking up the leaves. Without being asked to do it. How thoughtful. Soon a big pile of leaves was mounting up. I began to wonder where to put the leaves. Images of composted leaves to nourish the soil next year.
All the time, they kept on raking.
I should have been suspicious.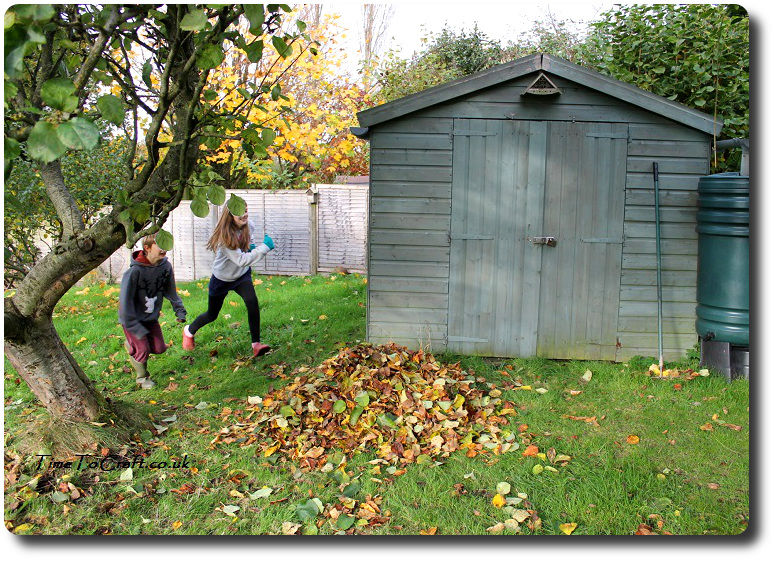 Before I knew what was happening, they were giggling and lining up. I just had time to grab my camera.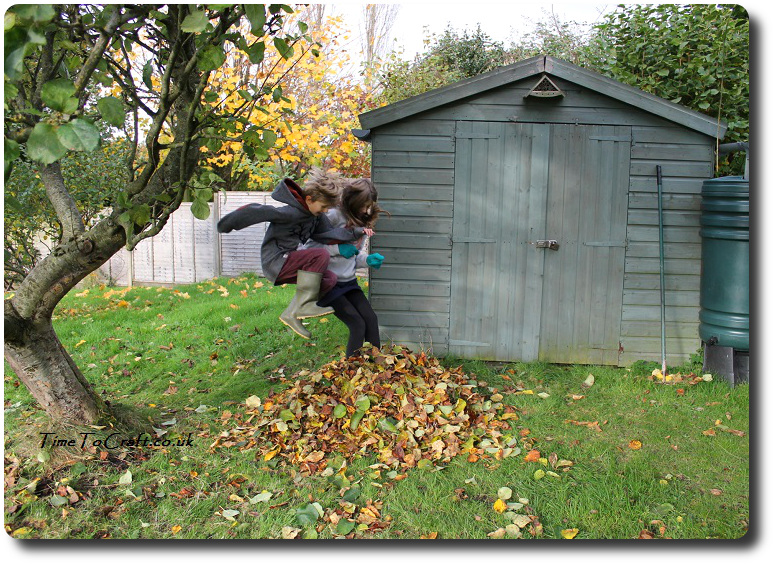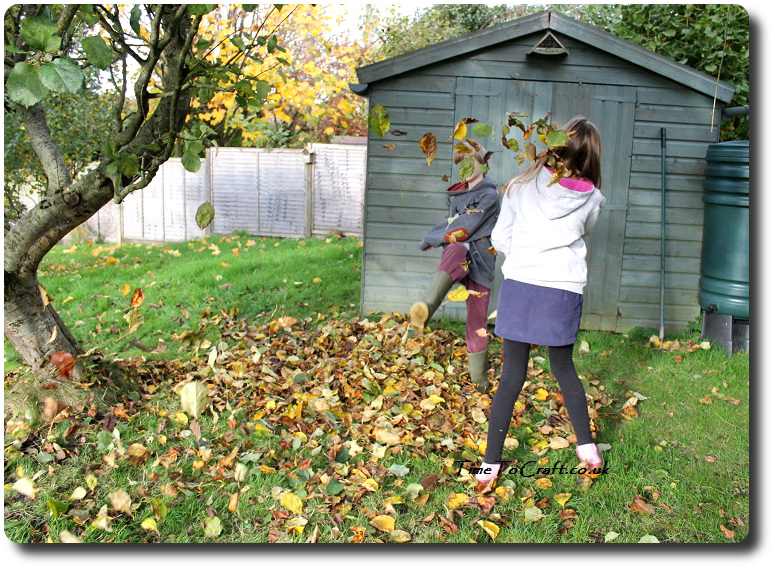 And just like that, the pile was gone.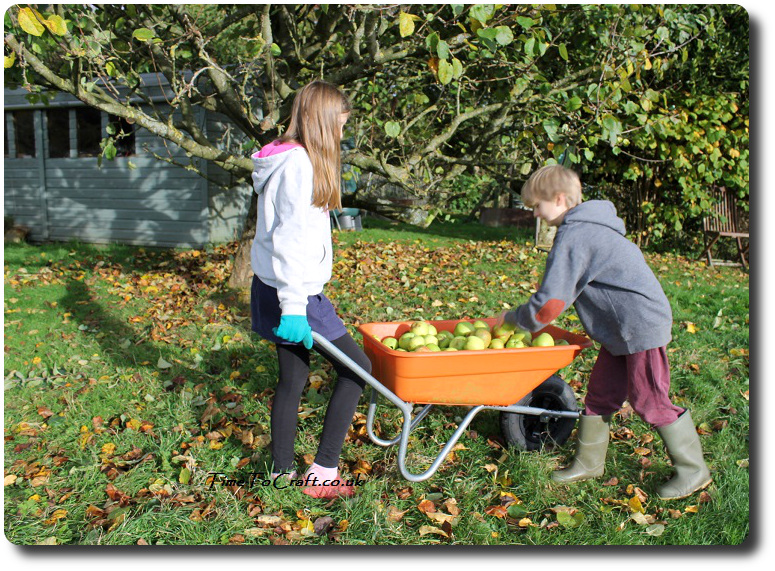 They did fill the wheelbarrow with apples. I couldn't be disappointed as that was the challenge. Added bonus. I can put off thinking about where to store the leaves, for a while.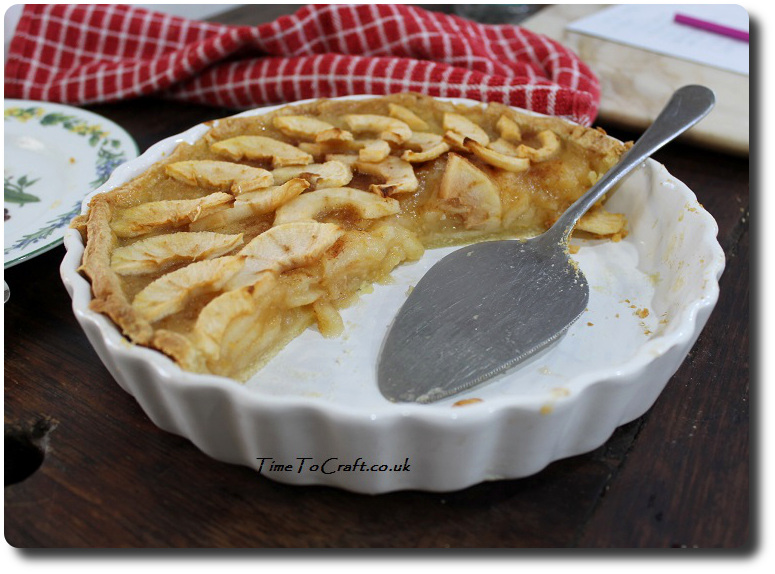 Now I need to work my way through the contents of the wheelbarrow and make more pie and puree for the freezer. Maybe I can send them up to collect a few more apples after school today.
6 ideas for making the most of your apple glut
If you have a glut of apples too, here are some ideas on what to do with them, other than crumble and pie.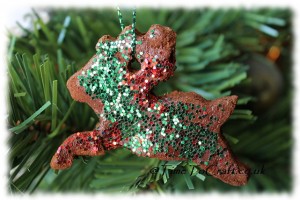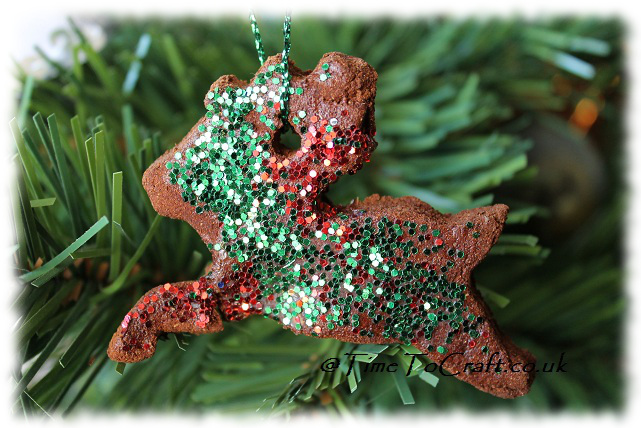 Apple and Cinnamon Christmas decorations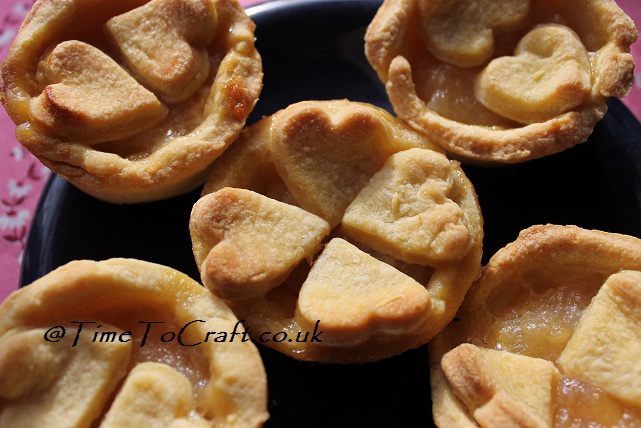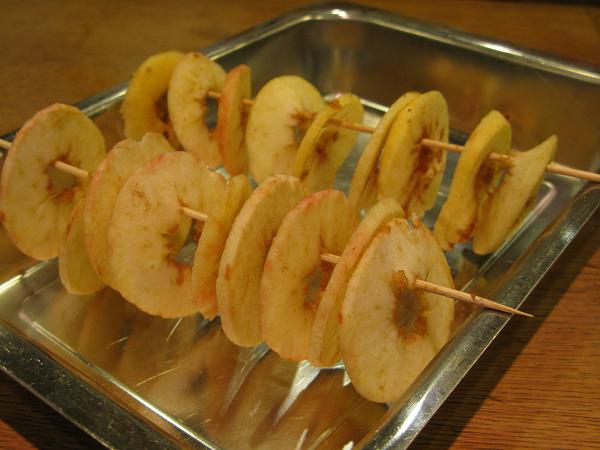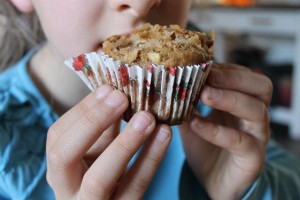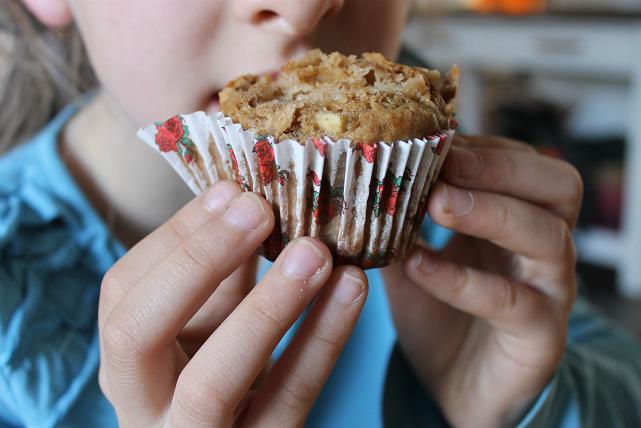 And last, but not least, I would not be without my trusty apple corer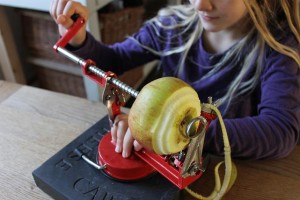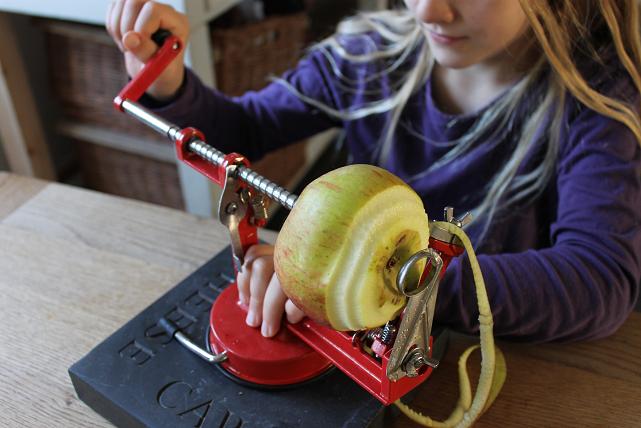 It peels, slices and cores. Lots of time saved.
28 Responses to An interesting kind of helpful
There have been cases when people lifted my photos and words, and used them without credit to me or asking permission first. Using them for their own commercial gain. I have now added a level of security to deter people from doing this. Apologies to people who do play nicely. If you would like to use any of my photos, please contact me.
All my words and photos are copyrighted to me. They cannot be used for commercial benefit by anyone else. If you would like to use any of them, then please ask me first and don't just take. Written permission only. Don't pass my words, photos or ideas off as your own. It's not nice.
Cookie Policy
Our web pages do not use cookies however this website uses Google Analytics, a web analytics service provided by Google, Inc. Google Analytics uses cookies to help us analyse how people use our site. The use of cookies by Google Analytics is subject to change.