Like feeding (needle felted) gannets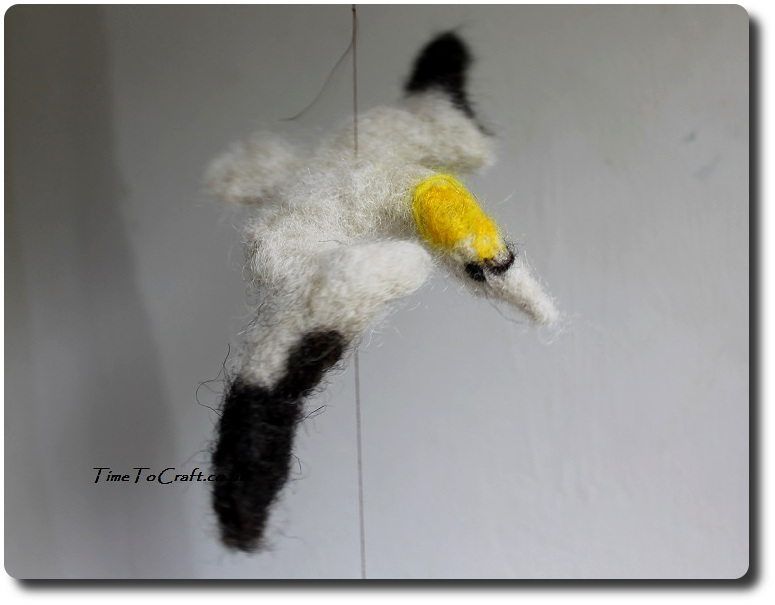 "A bird just fell out of the sky. Look. Over there."
I looked.
There was nothing to see, by the time I'd followed his outstretched arm. The space was empty, but I knew what he'd witnessed. Even though he'd  sighted one before me. Darn! At least I'd been pre-warned.
Earlier that day, I'd seen my husband watching on the harbour side. Intense expression, as if he couldn't quite believe his eyes.
He told me later he'd spotted what he thought were gannets. Gannets diving for their breakfasts, way out over the sea. Disappearing several meters under the water to reach the shoals of fish.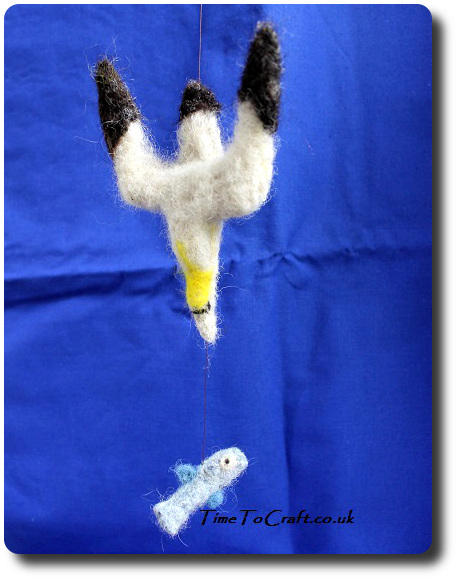 Soon we had all seen them. It was a sight we saw frequently over the week, once we had our eye in, so to speak. We sat drinking our morning coffee. Watching the gannets dive, as we ate breakfast in our holiday cottage.
As we drove around the coast on the Isle of Arran, all non-drivers would provide their own sound effects for the moment they spotted a bird hit the water. As we walked along a beach, there were more to spot. Even better viewing them from the ferry.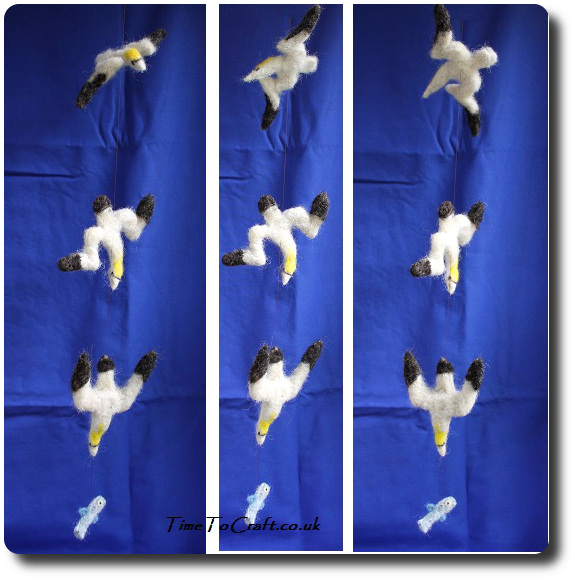 Soon we found we could anticipate which bird would drop from the sky and which would flap on by. We gave them names, although they were too far out to identify one from the other. The commentary was fun.
"Ah, here comes Arthur again. He looks like he will attempt a triple turn. Oh! Shame about the splash. He'll be disappointed with that one."
From the start of the dive to the moment the bird hit the surface, took less than a second. By the time you pointed it out, the bird was gone. Under the surface grabbing an unsuspecting fish.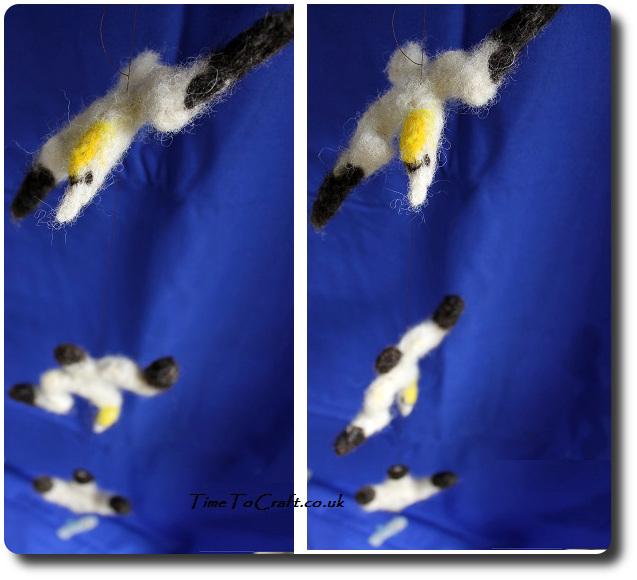 We began to give them marks. Mirroring the methods used in the Olympics for high board divers. Some birds made bigger splashes. The angle made a big difference.
Eventually, we would see them resurface, fish in beak. Flapping their enomorous wings as they escaped the water surface.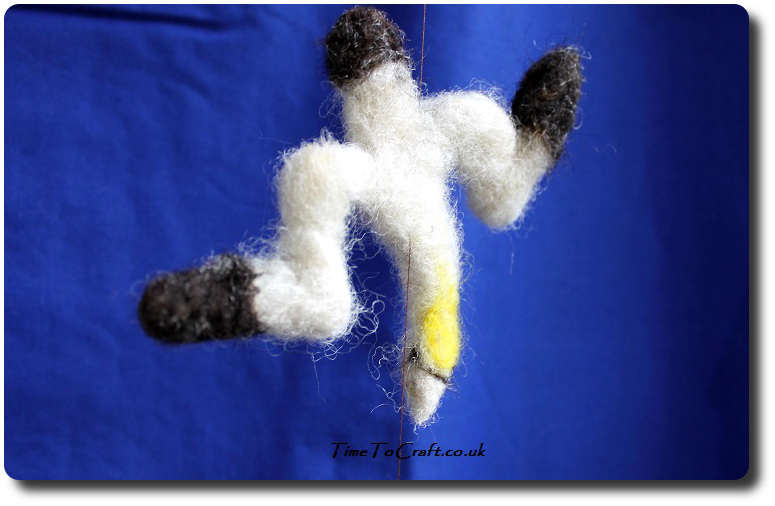 It's funny, I had always assumed that the expression, feeding like gannets referred to feeding the young in the nest. Most mothers of growing children know the feeling, I'm sure. Maybe it does. I can see now that it could equally refer to the very eye catching way they catch their fish. One dropping out of the sky after another.
Now back in Somerset, I miss the gannets. I miss sitting in the morning, with my cup of coffee and watching them dive.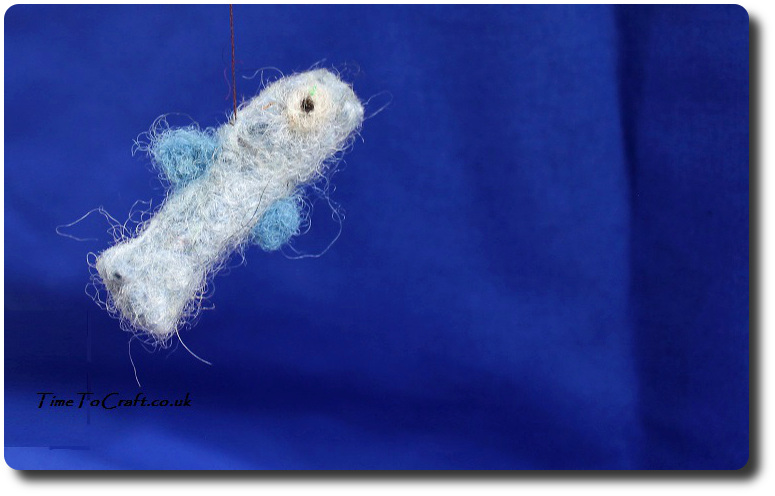 I couldn't capture them in a photo. Too far away and too fast. So instead I made a few. Needlefelting them instead. With a wee, little fish, that seems to know it's time is up. Gulp! Each bird twirling slightly in the general eddy of the room. Just as they do when they fall from the sky.
The mobile is hanging up in our kitchen. On the principle, that if I can't go and see the gannets, then I'll bring them to see us.
Coffee, anyone?
---
Notes on the needle felting: I felted around a pipecleaner frame for each bird. It allowed me to change their shape, so I could try and capture the twirling movement of the birds. The fish is cut out of a prefelted piece, left over from a previous project.
The mobile works best from a distance, just as they would be at sea. It is more about the movement than a close up study. The central string allows them to move as if twirling downwards.
Jury is still out about whether its the same bird in three moments of time, or three birds after the same fish. Although as a mother of three, my choice of number was no accident! I'll leave it for you to decide.
There have been cases when people lifted my photos and words, and used them without credit to me or asking permission first. Using them for their own commercial gain. I have now added a level of security to deter people from doing this. Apologies to people who do play nicely. If you would like to use any of my photos, please contact me.
All my words and photos are copyrighted to me. They cannot be used for commercial benefit by anyone else. If you would like to use any of them, then please ask me first and don't just take. Written permission only. Don't pass my words, photos or ideas off as your own. It's not nice.
Cookie Policy
Our web pages do not use cookies however this website uses Google Analytics, a web analytics service provided by Google, Inc. Google Analytics uses cookies to help us analyse how people use our site. The use of cookies by Google Analytics is subject to change.