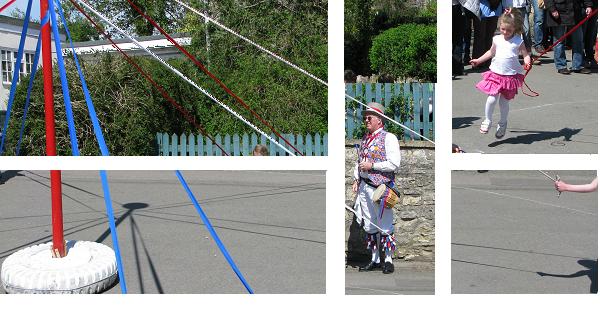 We spent the afternoon in a little village, which was celebrating May Day. It's a bank holiday today, so no work and no school. There was maypole dancing, Morris men and plain, good fun games such as toss the welly. In my excitement, I forgot to recharge my camera battery, so I can only give you a small glimpse of what it all looked like.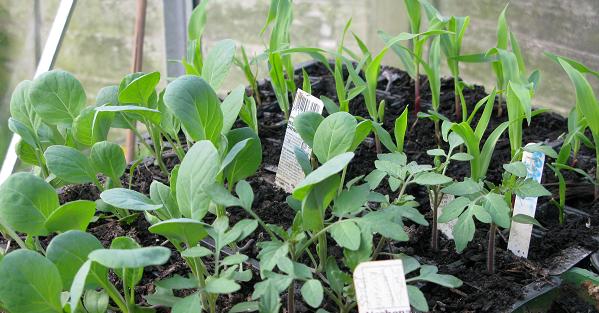 In the morning, while the children ran around the garden, I potted up seedlings. Trying to catch them this year before they start climbing out of the pots by themselves.

My greenhouse bench  is getting crowded. I need to start planting out. I'm just a little hesitant. The sun was out, today, but the wind was cold. We got caught out in a hail storm on our way back to the car after the May Day fun.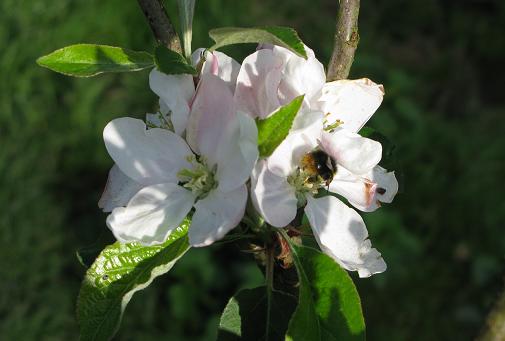 The cold is not stopping the bees. They are so busy on our apple blossom and all of the other fruit blossom. There was talk that after our hard winter, the bees may not have survived in large enough numbers. News reports suggested that the solitary bees may not have burrowed deep enough to avoid the penetrating cold. Maybe those bees are wiser than us and knew what was coming, digging deeper. Thankfully, we certainly have lots of bees. I love their buzz as I'm gardening and the comforting knowledge that there should be plenty of fruit to come.