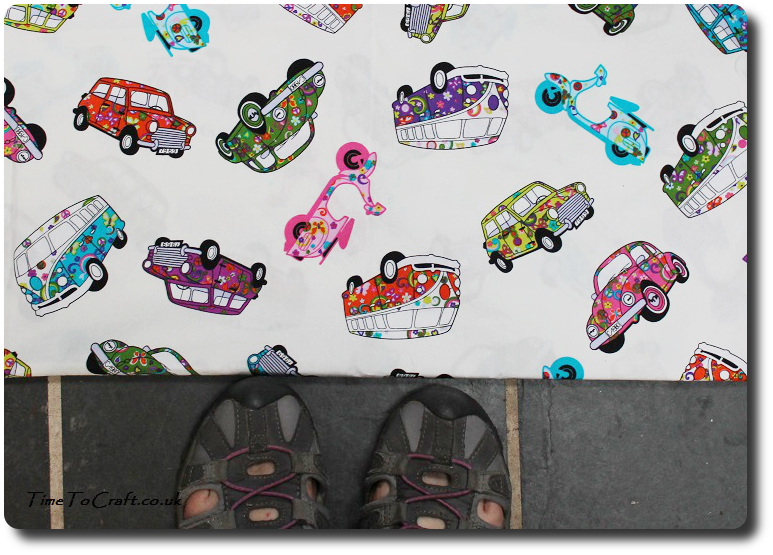 This week, I have finished so many projects. Sewing included. My new top is finished. Even ironed. Just waiting for the sun to come out and a member of the family to be home, to act as photographer, again. I could really do with a body double.
I'm now on to my next sewing project. A top for Middle daughter, using some fabulous retro print fabric. Out come my big fabric cutting scissors, again.
True of every month and season, but some how May and spring always feels very much like "again". Like a call to action.
I've cleared the raised beds, ready for salad, again. The kitchen garden is now clear of weeds again and planted up with peas and beans, again. It's a good feeling. This "again" is more like a small child squealing to be thrown up in the air again, rather than the resigned start of loading the dishwasher again.
Of course, the weather has turned. We're back in rain again. I don't mind. It's warm rain. I love the sound of it on the conservatory roof. In between showers, I potter around the garden, yanking out weeds that eluded me at the weekend.
There is more digging to do. More planting too, but I need the soil to dry out a bit for most of it. Then I'll be gardening again. It does mean I can concentrate on sewing and my beans are well watered.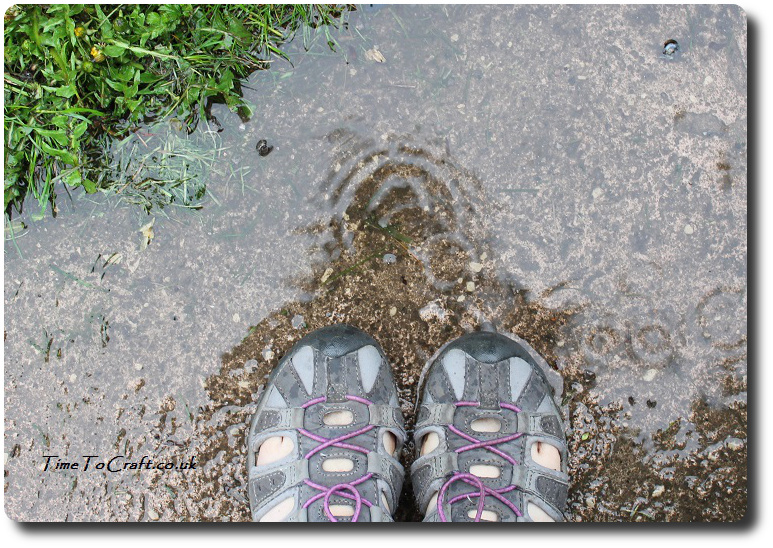 So here I am again. Starting new projects. Again. Standing in puddles again, but I don't mind. I like that I can take selfies in the puddles. Should they be called puddlelfies? Or just reflections? I don't know. What do you think?
---
Part of my "Here I am" series. If you would like to join in with your own "Here I am" post then, please leave a comment. Just needs a photo of your feet and the ground you stand on, and I'll set up a featured post.