Nature and Crafting in Bristol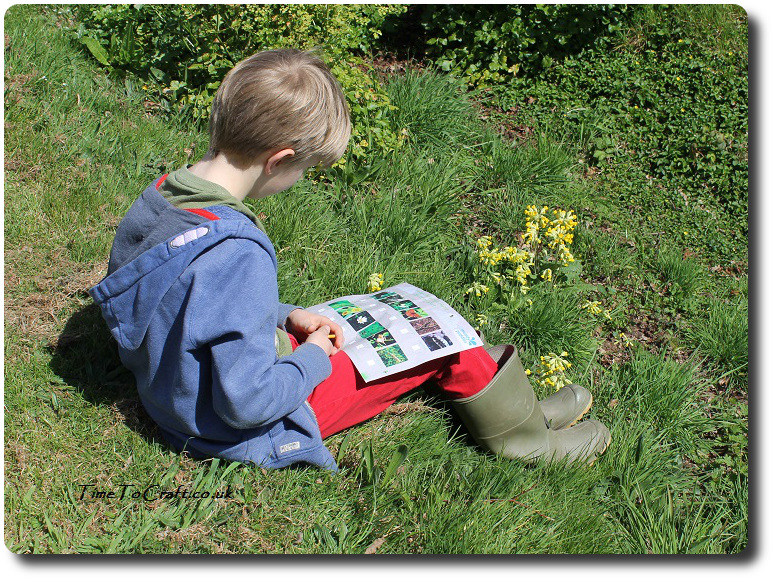 Just occasionally, it's nice to take time out with just one of the children. Precious moments, making memories. Last weekend, I took Youngest to Bristol. We headed to Brandon Hill for a nature scavenger hunt, arranged by Muddy Puddles.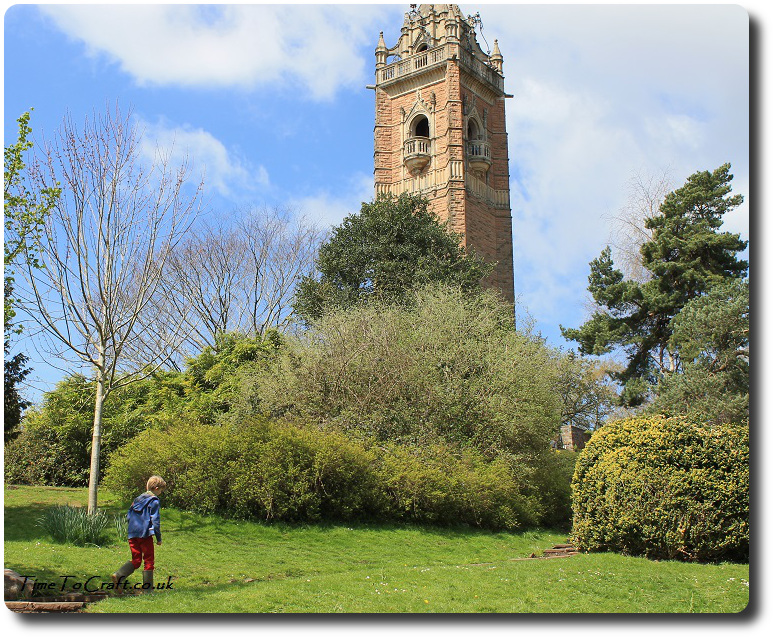 We were given a spotting sheet and a colour sheet, and set off to explore the area.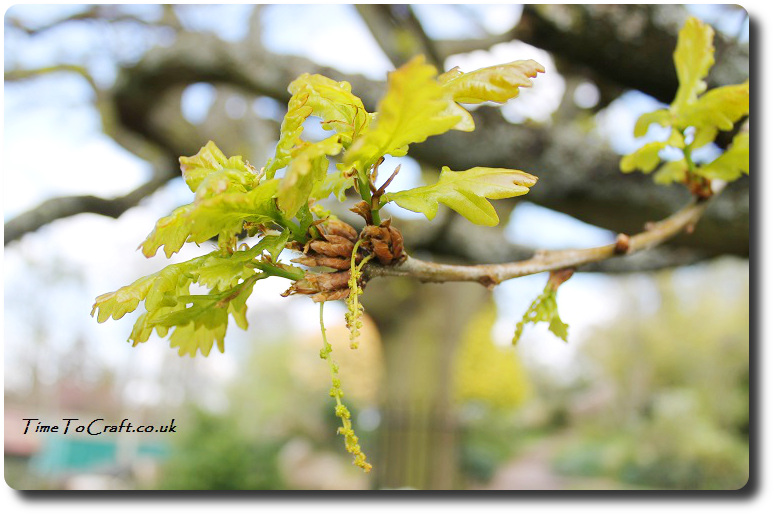 The boy was on a mission. We ticked off quite a few on the spotting sheet. Some did stump us. No acorns, but we did count the oak flowers instead, so we ticked that instead. No problem finding cowslips and woodlice.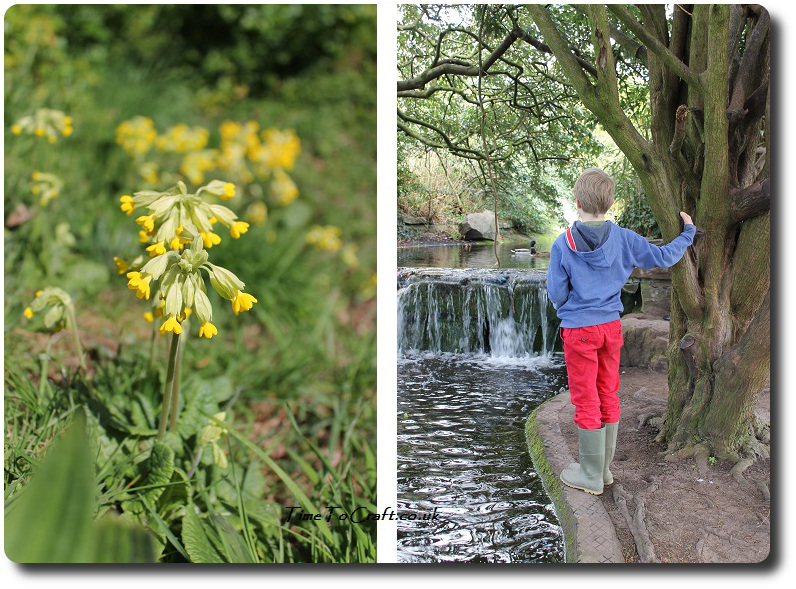 We also collected leaves and petals, to match the colours on the other sheet.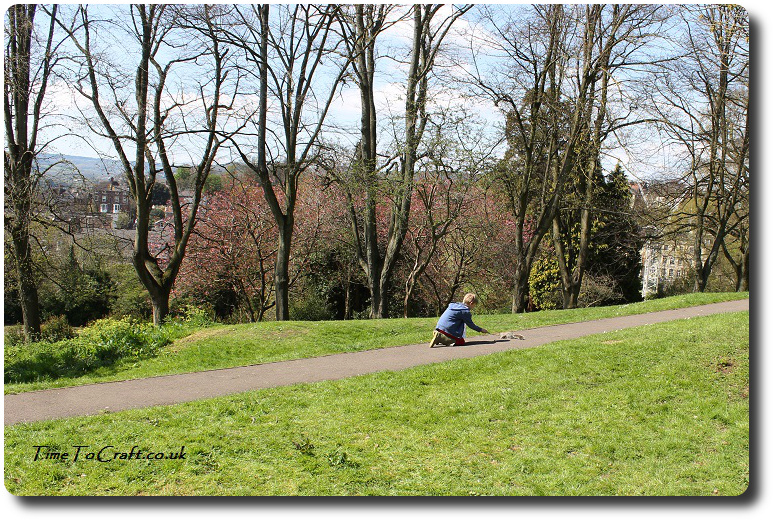 Squirrels were not on either list, but they are so friendly in the area, that we had to say hello.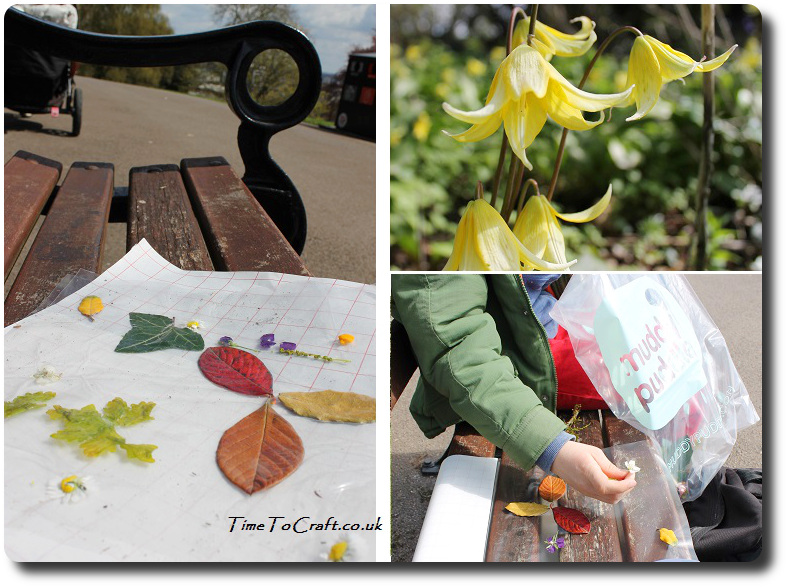 Then at the end, we had enough collected leaves and flowers to arrange into patterns on the sticky sided plastic to make into a collage. He took great care putting this together. I'm afraid they didn't stay quite in place when I manoeuvred the other side of the plastic over the top of them. We could have done with a few more hands to help.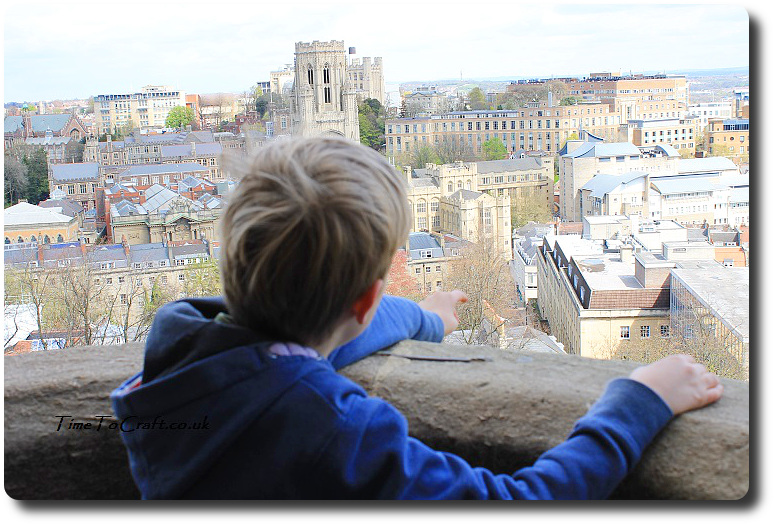 It was a great day and he really enjoyed it. More than he thought he would. He had my full attention. I could target everything at his level, without him feeling he was in competition with his older sisters. I loved having time with him. It doesn't happen often enough. They are running another one in June and already the boy has said that he wants to go. We'll see.