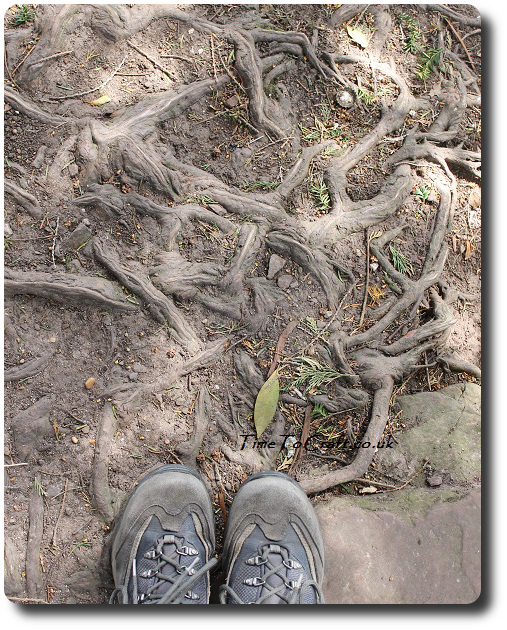 I have nearly finished two projects. One crochet and one dressmaking. I'll be able to share them soon. With the crochet, I'm sewing in the ends. Lots of ends, but I've grown to love this stage of the project as much as the actual crocheting. I've built up a pile of cut off yarn ends. They are making quite a mountain. Maybe more of a mole hill. Certainly a tangled mess!
Tangled seems to be a theme this week.
Tangled seems to be a theme this week. Not just finding tangled roots of a tree to admire, but life too. I like to think I live a simple life, but even I know I'm fooling myself. I've grown to rely on so much that it's only when it goes AWOL that I wake up to the fact. I do rely on my car. I do rely on my mobile. I do rely on electricity.
For 10 minutes, this week, I was without all three. Not that I knew how long the electricity would be off at the time. The lights went dead. No phones. No internet. My car was in the garage and my mobile had died. I had no way of contacting anyone. What if someone needed me?
What if someone needed me?
It appears that my mobile has been playing up for a few days. I've been so busy, I didn't realize. Happily texting to myself, as it turns out. My phone, email and text has become crucial to the way I run my life. Messages can be sent and picked up when convenient.
The schools use it as a main communication route. I'm running a project with a friend, at the moment. We use text a lot. I also use it to coordinate pick-ups and drop-offs for after school clubs. I don't like driving without taking my mobile with me. Just in case. Life runs smooth when my phone works.
People were probably texting me and wondering why I wasn't responding. Or I was missing messages about kit needed for school the next day.
Back to the power cut. Of course, if the school needed to contact urgently, they still had my husband's number. No bad thing as I couldn't drive to pick children up. My car was at the garage. It made me realise how much I've allowed myself to rely on technology. Don't get me started on how much I access through my computer. I couldn't even check the electricity's web site to see what the status was.
So I took a deep breath, realised I could do nothing and made a cup of tea (thank you, Aga). I sat outside with my crocheting, and watched the sparrows quarrelling on our roof. A noisy mob, indeed.
Tangled. Did people miss me in the 10 minutes? Who knows. Later, now knowing that my phone was dead, I emailed the people I usually text. Turns out they had been concerned by my longer-than-usual silence, but that's sorted now. I have no idea if the children should have brought in wellies or empty yoghurt pots to school today. I'm sure they will cope.
Will I change anything?
Will I change anything? Probably not. I'd have to opt out and miss out, which is an overreaction. I do have a different perspective. I see how communication makes my life easier. Maybe knowing and understanding is one step towards simplifying it. Untangling myself.
I now see that the sparrows have a far harder time than me, I really have so little to complain about.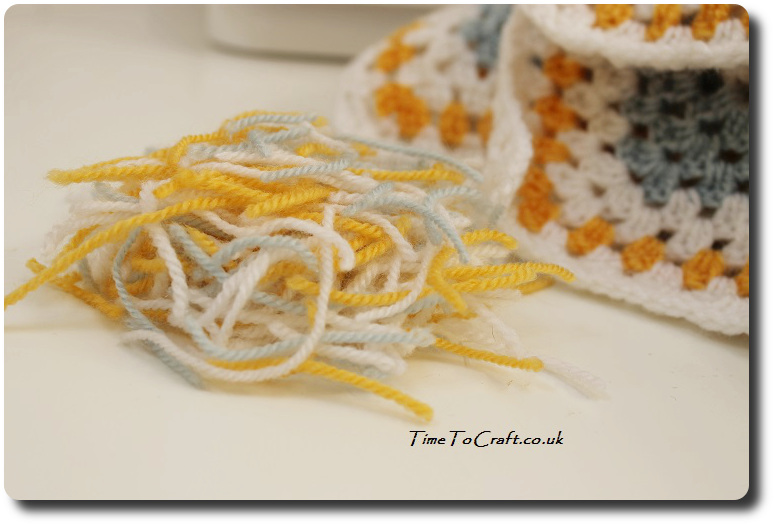 ---
Thought I'd bring back my "Here I am" postcode series for Wednesdays. A slice of life.