A visit to the pebble beach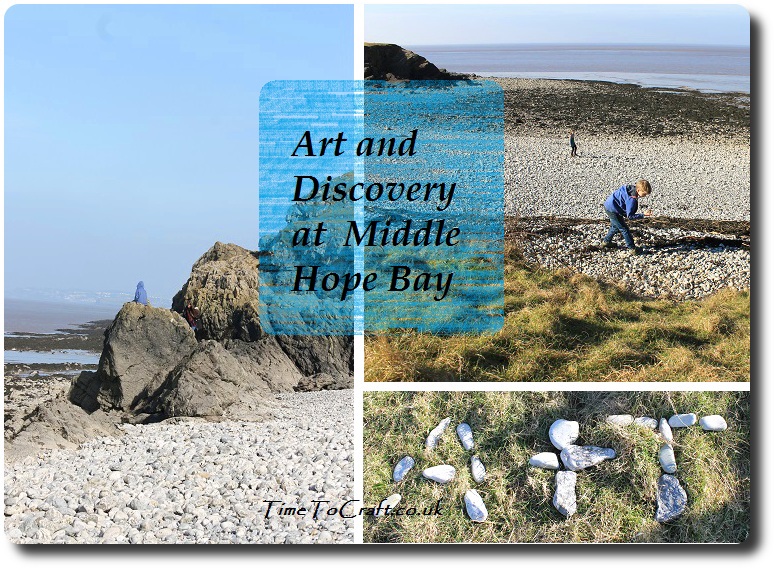 Do you ever look at maps and wonder how some places earned their names? Some are obvious. Others raise more questions. Middle Hope Bay in Somerset seems to fall into this latter group for me. Was there ever an Outer Hope or an Inner Hope? Were they washed away? Did the locals watch as their Inner Hope was swept away by the waves?
I'm over thinking this. I'm sure there is a good reason for the name.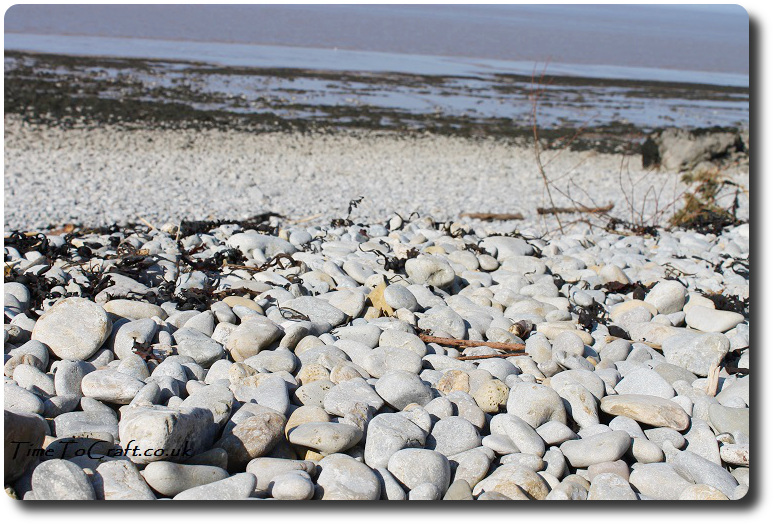 None of these questions seemed to get in the way of any of us enjoying time on the beach, last weekend. It is a site of special scientific interest. Covered in fossils and volcanic rock. All of them smoothed by the sea. Perfect for pebble art and building towns of pebble towers. I could have spent all day just combing it for interesting pebbles.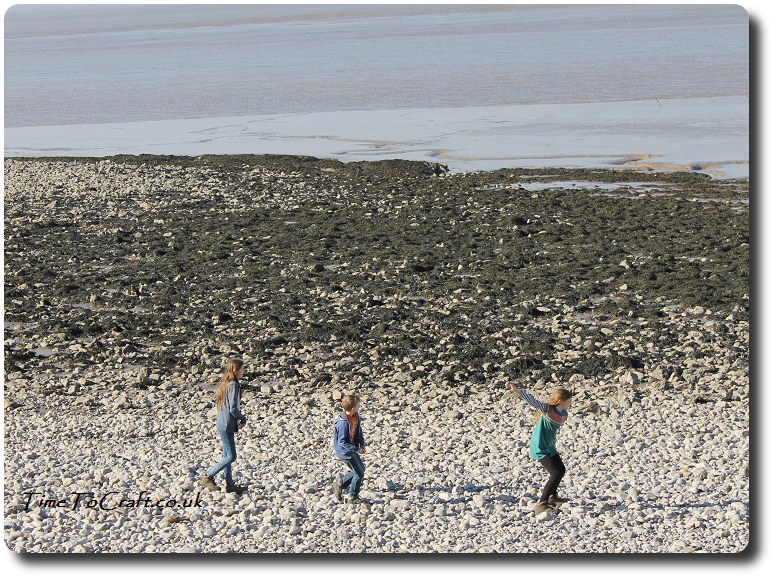 Youngest's cricket training gave him an advantage in the pebble throwing competition. Then the children were off scrabbling up rocks again and spotting birds wadding further out. (Completely out of range of the pebble throwing)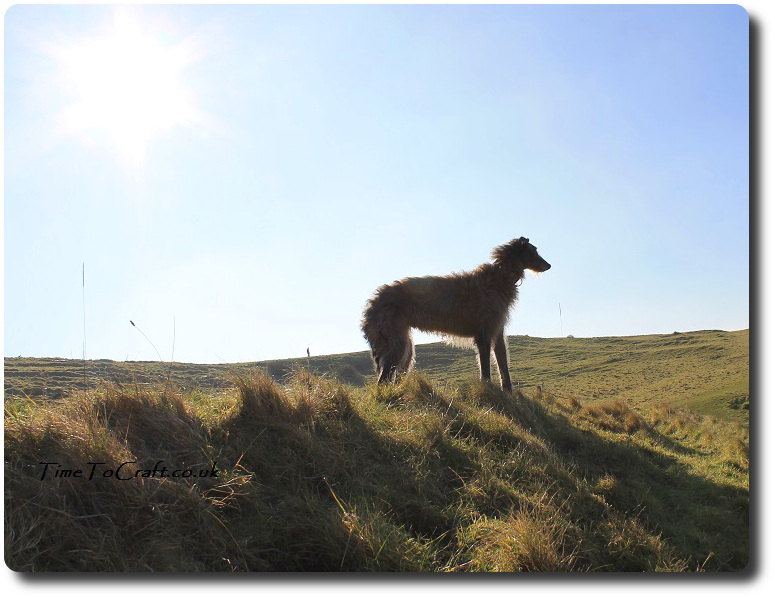 The pebble beach was less comfortable for the dogs to walk on. They found the grassy banks and downs a good place to wait for the younger members. Exchanging news with passing dogs.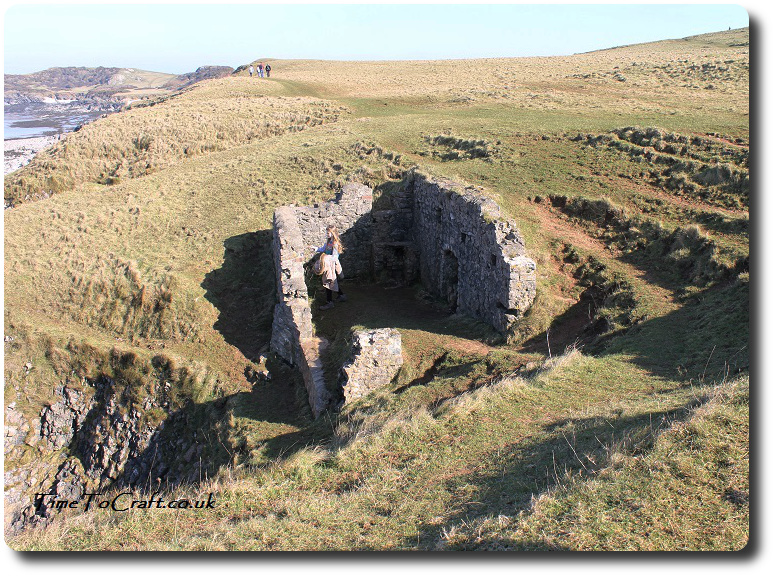 Last time we visited, we missed the ruin of the shrimp house. The roof has gone, but the fire place is still obvious. Imagine preparing the shrimps in such a beautiful location?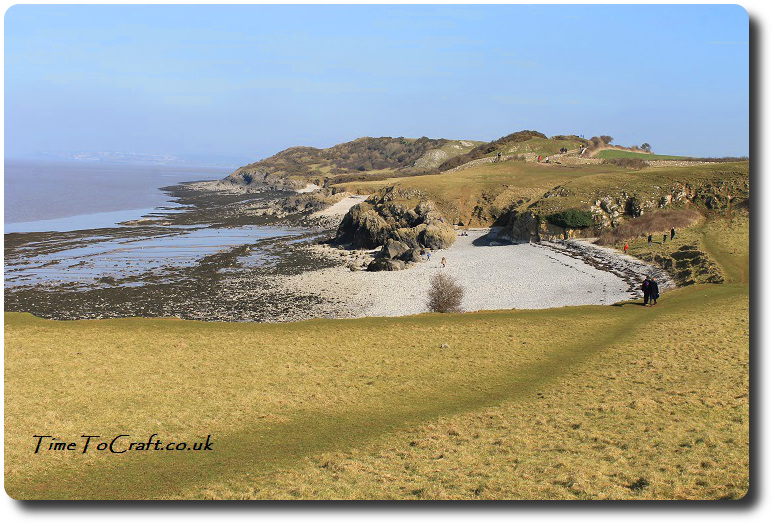 Then it was time to go. Until next time.
---
Details: Middle Hope Bay is along the coast from Weston- Super-Mere, heading towards Clevedon. It is an up and down hill trek from the car park, but worth it. The car park is free and can be found by turning right through Sand Bay and heading along the narrow lane. Nearest facilities are at Sand Bay.