Half price sewing patterns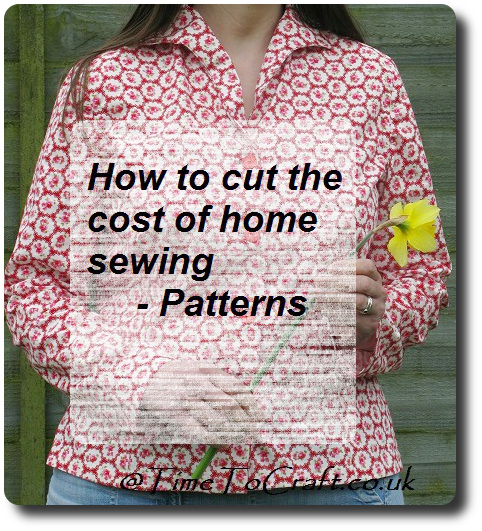 (Floral blouse – New Look 6598)
One of my top tips for keeping the cost of home sewing down, is to keep an eye out for when the big pattern companies have their cut price sales. It's worth waiting for.
As I write, Kwik Sew and New Look are both selling their patterns at half price. 50% off. When this happens, I can't resist filling up my basket, either real or on-line, with all the tempting patterns.
"I'll have that one and that one. Oh. I like that one. They are half price, right?"
Then I look at the grand total and gulp. Hmm. Time to be selective.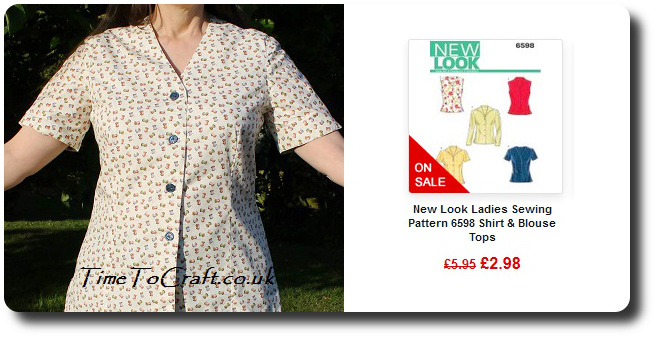 (bobbin blouse)
That's when I fall back on my checklist.
1.  Have I already got it? Don't laugh, this does happen!
2. Have I got something similar? Maybe a blouse has a different neckline I'd like to try, but do I need yet another pencil skirt.

3. Will I ever make it? I check the suggested fabrics. This stops me buying a pattern that recommends fabric that I don't like working with or wearing. Also cuts out the patterns where the fabric would be far too expensive. A definite way to push up the cost of home sewing.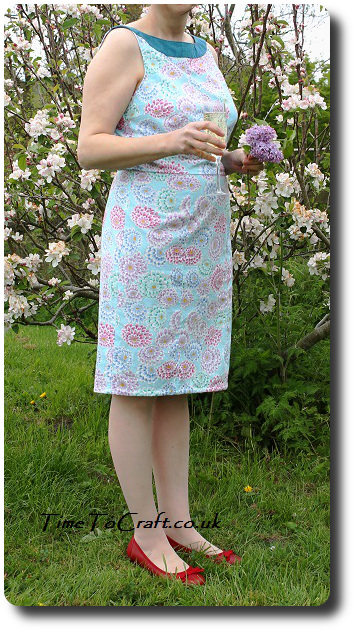 (garden party dress)
4. Will it take too much fabric? A saving on the pattern might be eclipsed by the price of the fabric, if it requires metres of fabric.
5. Do I really want it? Will it suit me? Experience has taught me that certain necklines do not work on me. Easy to spot when you try something on in a shop, but harder to judge from a pattern front cover picture.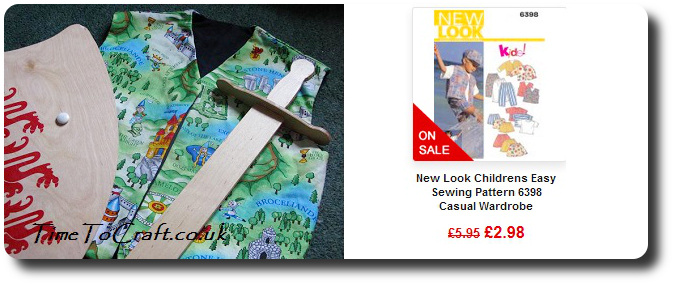 (knight waistcoat)
If a pattern survives the 5 points, then I know I'm safe to buy.
Just one more tip: I also Google to see if anyone has made it and blogged about it. A great way to see how it looks and if they've had any problems with the pattern.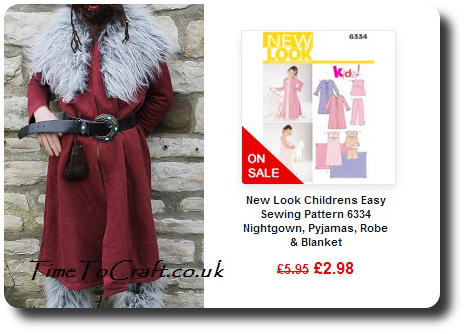 (Kili the dwarf from the Hobbit costume)
Before you ask, yes, I've grabbed the opportunity and added a few more patterns to my collection. I'm waiting for them to arrive. As soon as I've ripped the parcel open and "aah-ed" over the contents, I'll let you see. Squeee!
edited: sale now over.
(Disclaimer: this is an affiliated link. If you buy anything, then I receive a small payment, at no cost to you.)

6 Responses to Half price sewing patterns
There have been cases when people lifted my photos and words, and used them without credit to me or asking permission first. Using them for their own commercial gain. I have now added a level of security to deter people from doing this. Apologies to people who do play nicely. If you would like to use any of my photos, please contact me.
All my words and photos are copyrighted to me. They cannot be used for commercial benefit by anyone else. If you would like to use any of them, then please ask me first and don't just take. Written permission only. Don't pass my words, photos or ideas off as your own. It's not nice.
Cookie Policy
Our web pages do not use cookies however this website uses Google Analytics, a web analytics service provided by Google, Inc. Google Analytics uses cookies to help us analyse how people use our site. The use of cookies by Google Analytics is subject to change.