Start of the planting: the Kitchen Garden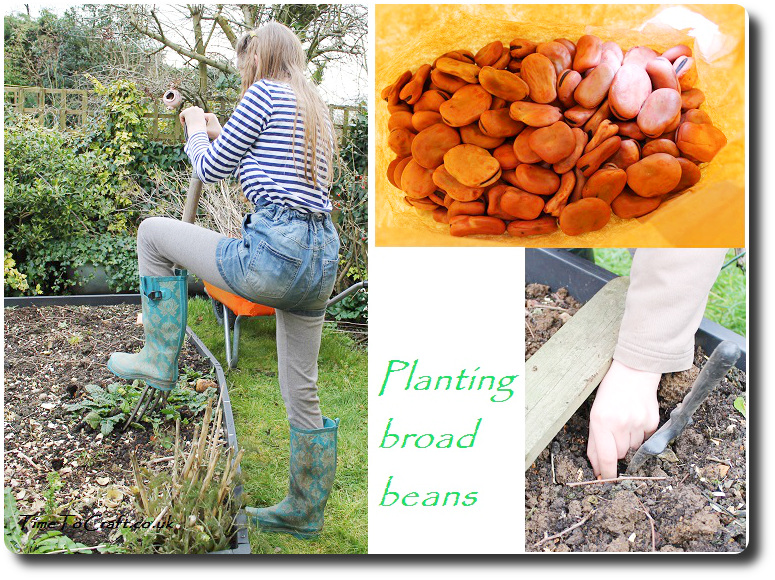 I'm sure it's not just me who finds it difficult to go out and garden at the moment. As I write, the sky is grey and there is a hail storm. It's been like that, on and off, most of the morning. Not motivating. Not one bit.
Earlier this week we did get out and start work on the kitchen garden. Each year, I sit down with the children, and we write down the food we would like to grow. It's my way to motivate them (and myself) for the new growing season. They are more likely to eat the things they choose to grow.
This year, I brought the The Allotment Kitchen: Favourite Recipes and Ideas book to the table. They flicked through and found recipes that they would like to try. Squeeeew! Our list soon grew.
This book is great. Instantly the illustrations grab your interest. One veg, fruit or herb is featured in each chapter. All of them suitable for our UK kitchen gardens and allotments.
This book is not aimed particularly at children, but mine enjoyed it. It is a recipe book and not a gardening book, but I've found that so many gardening books are aimed at younger children, that tweens and teens, like mine, can feel left out. Just at the very time that other distractions might be more tempting than gardening.
They already know about planting in yoghurt pots/egg shells and writing their names on marrows. To keep them motivated, I need a fresh angle, which these recipes seem to have managed. If they like cooking and gardening, then this recipe book is perfect to inspire them, as well as us older gardeners, of course.
At the beginning of each chapter and recipe, there's a brief intro with interesting facts and anecdotes that really bring the book to life. I can already imagine the trug of harvested carrots and beans being brought into my kitchen, the fragrance of the basil plant being brushed against and dirty wellies at the door way. Followed by the satisfaction of seeing cleaned plates on the table after the meal.
Bring on the growing season.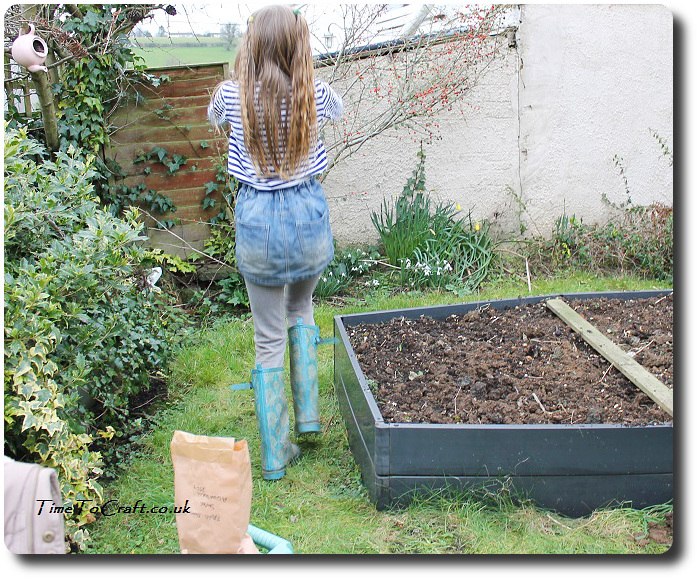 So this week we planted our broad beans. It's a start.
To encourage the little beans' growth, the children performed a Totoro dance. If you've not seen the animation My Neighbour Totoro [DVD] (where have you been?), this involves a sequence of walking, jumping and bending down, while circling the planted area. In the film it makes the acorns sprout into seedlings. I hope it has the same effect on broad beans.
Motivation to garden can come from so many places. Now there is more daylight after school, the children are keen to make this a regular activity again.
Let's hope the hail and rain holds off.
---
Disclaimer: I was sent the Allotment Kitchen book free of charge in return for a review. Thank you, Susan. All opinions and words are my own. The book can be purchased from the independent book store Topping (Bath, Ely and St Andrews) and also Amazon.