Dear Daughter: About being Positive
Dear Daughter
I'm back with another quilt block and letter. Your Dear Daughter quilt is growing. As is the clutch of letters.
I really like this patchwork block. It's called Rosebud. Somehow I've managed to flip the pattern over, which I'm fine with. Eye catching isn't it? The red against the yellow. I love the raggedy ends of the petals. Probably just me, but they remind me of prayer flags flapping and fraying in the wind. A reassuring image.
This is a patchwork block I would like to do again. I think it would look good en masse in different fabrics but the same design repeated.
While I've been stitching, we had an interesting conversation this week. We often do, but this time you told me about the people at school who you find good to be around. I was so pleased to hear you talk about these friends.
You describe them all as positive people. They don't drag you down. Even when they are unhappy about something, they are somehow upbeat. Most importantly, you know they are approachable and easy to get on with.
I thought your observations were insightful. They sound like wonderful people and I'm glad you know them. It made me ponder. What is it about a person that makes them positive? I'm talking more about the definition of a positive person rather than how they became positive. I won't go into the nature -v- nuture debate here. Instead, I've jotted down a few ideas about how I would define a positive person:
They have a genuine smile. One that reaches all the way to their eyes. I first heard that description in Danny the Champion of the World and it is so true.
They use positive words and phrases with ease. Instead of "I hate", they use "I like". Instead of "I can't", they use "I'd like to have a go."
They see others as equals and not as instant competition. Or someone that needs to be squashed so they themselves can rise above. Instead they enjoy hearing about other people's successes.
My personal favourite. They look for silver linings. The most successful silver linings are ones that move you forward. They may cause a smile ("it's raining." "Great for the ducks") or open doors ("I'm too late." "Nevermind, now's the perfect time to do that something I've been wanting to do.")
They share positive moments. Believe me, a positive moment is multiplied once it's shared. Ten fold, at the minimum. Ask a teacher how they feel after they are able to compliment a student on something done well. Or a small child spotting something for the first time and sharing it with others.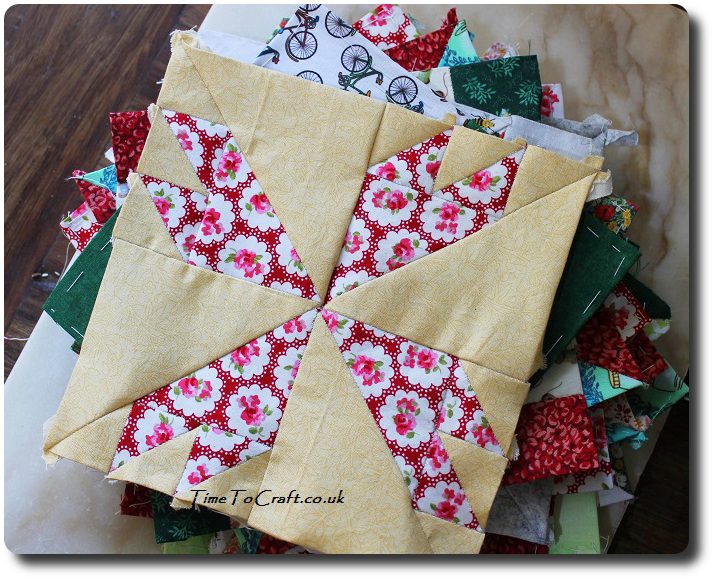 They surround themselves with other positive people. Like minded folk will flock together. It does work the other way round too. (If you are miserable…..)
Goodness. I could go on, but I suspect you have some ideas that you would like to add. I'm sure this is a conversation that we will return to.
I like that you take a moment to understand. You can see the good in people. I hope that you are forever surrounded by people that make you feel good too. People who can turn the negative on its head to expose the shiny positive side of the coin.
As ever
Your loving mother
I've updated the Dear Daughter page to include photos of all the patchwork blocks so far. Would love to know which is your favourite.