Eek! A mouse, at last. Kiss.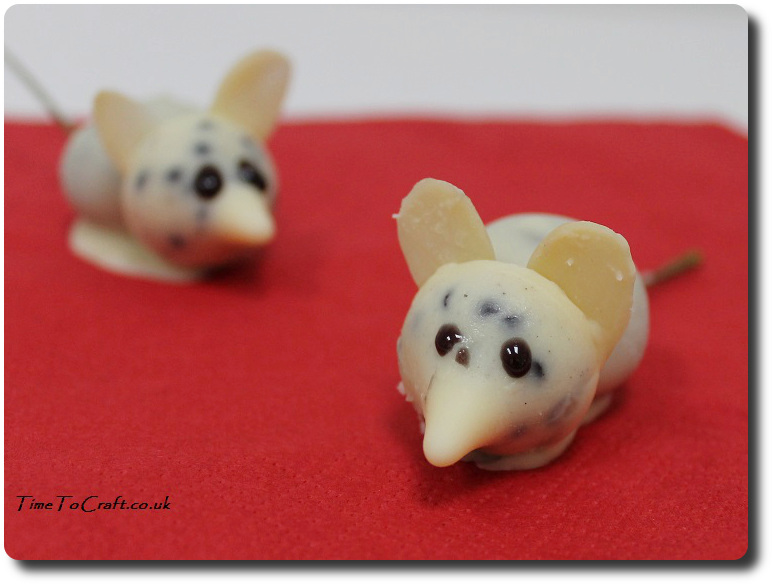 For years, I have seen images, around the internet, of edible mice treats made using Hershey Kisses and cherries. Even before Pinterest, I had the project bookmarked. Inspiring me to make a batch.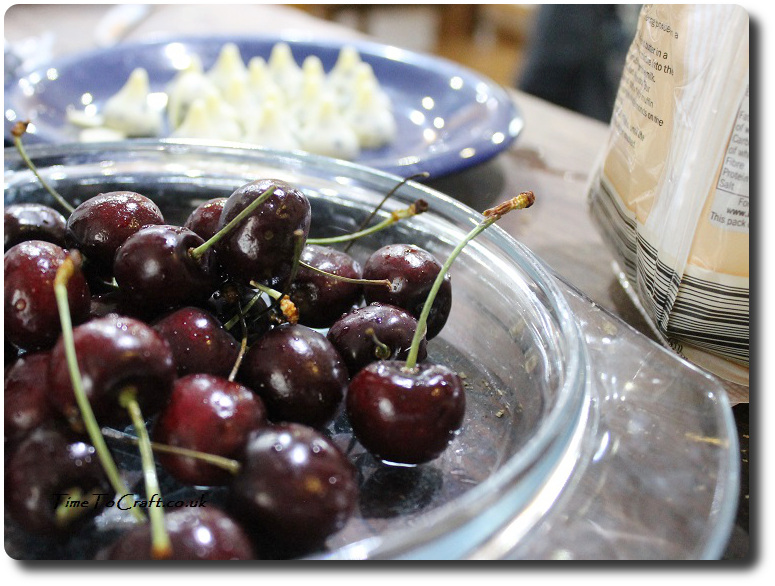 Except there was a problem. I couldn't find the elusive Hershey Kisses. There didn't seem to be an alternative. Not on this side of the Pond, and certainly not in sleepy Somerset. Without the all important Kiss, there really wasn't much point making the mice. They were perfect for the head.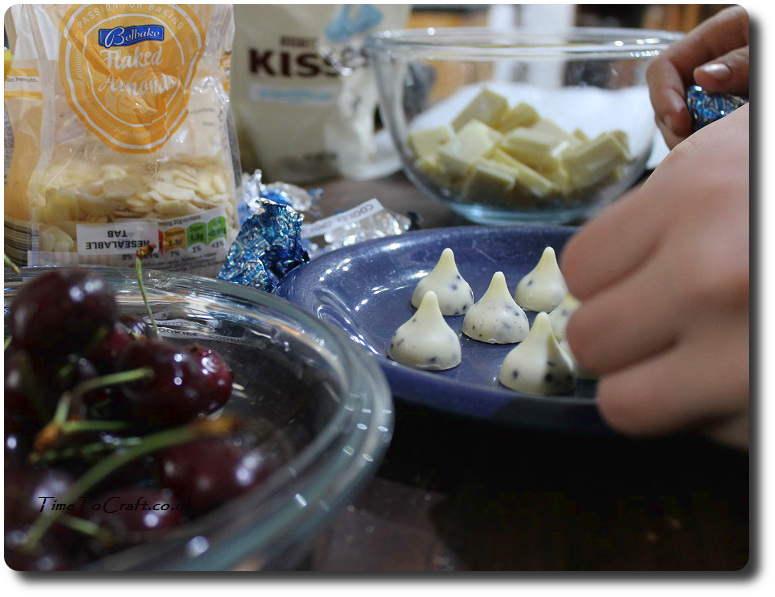 Then the other day, killing time while waiting for an after school club to finish, I wandered into Sainsbury.
I really did let out a "Whoop!" when I spied a packet of Hershey Kisses on a top shelf. They weren't the dark or milk chocolate,that I'd seen, but I really wasn't going to let that stop me. Not after all these years. Cookies and Creme would do nicely.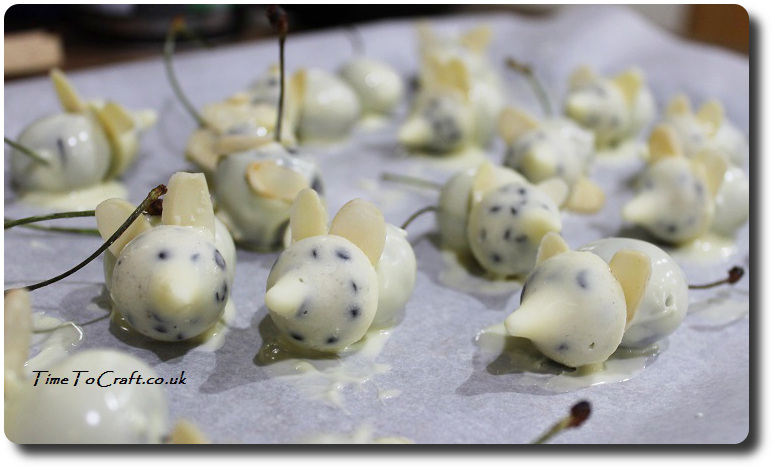 So, this weekend, we made some. I used Belgian white chocolate which coated the cherries perfectly. Three learning points:
1. We found it best to dip the cherries in the chocolate and then rest them for a few minutes before attaching the heads.
2. Using a little of the melted chocolate to attach the flaked almonds to the Hershey Kisses and leave to set before attaching to cherries
3. Attach the head as if the mouse is looking slightly up. Stays on better.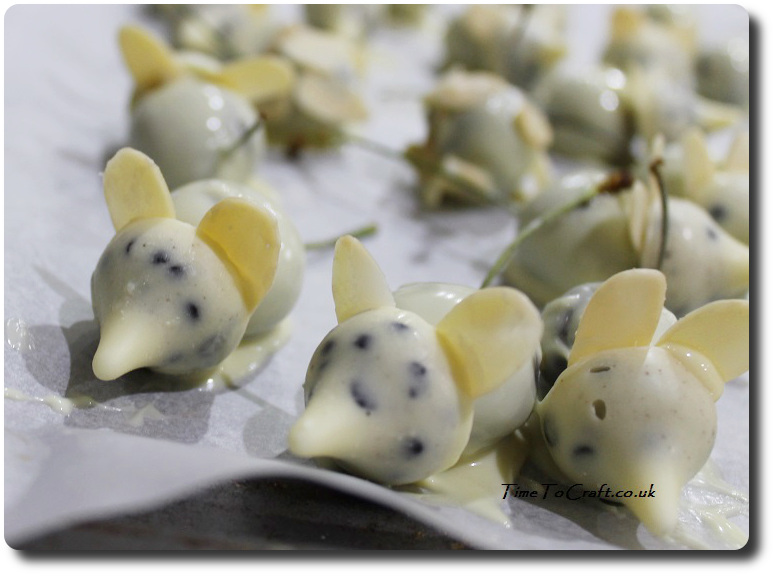 And the verdict?
Simply. Delicious.
Fun to make and a great combination. We'll be making these again. I think they would make lovely gifts or additions to a party table. Not that this batch will last beyond the morning.
Anyone else made these mice?