Needle felting, if you please'm.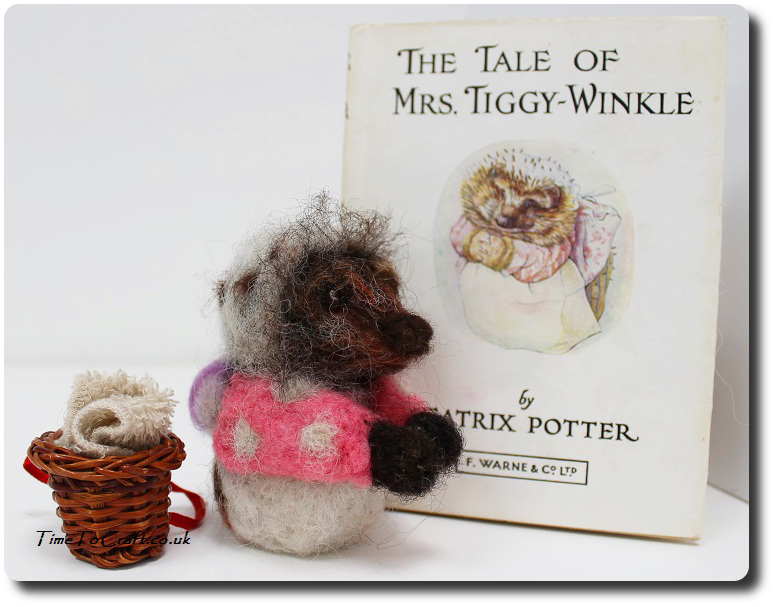 Which is your favourite Beatrix Potter character? I'm assuming here that you have one.
I've adored her books, filled with beautiful pictures, delightful stories and idyllic settings, ever since I could first open a book.
I desperately wanted to write, and more importantly, draw like her as I grew up. I wonder how many book illustrators cite her as their inspiration.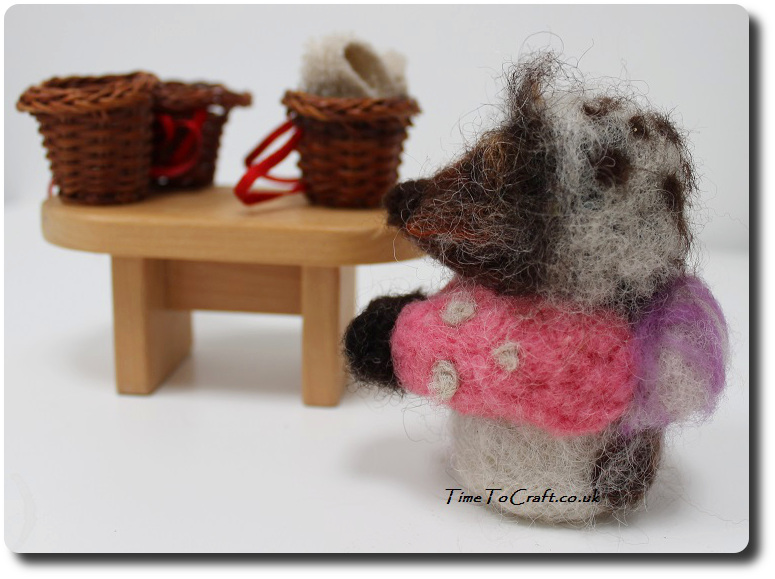 My children were brought up on her tales, so it was a complete joy to take them to her house, Hill Top Farm in Sawrey, last week. Just as I did around their age.
The children humoured me well. Each room had one of her books, open at the page with an illustration inspired by the room, or furniture within it. They enjoyed spotting each one. They examined the contents of each room. Calling each other over, so siblings didn't miss out.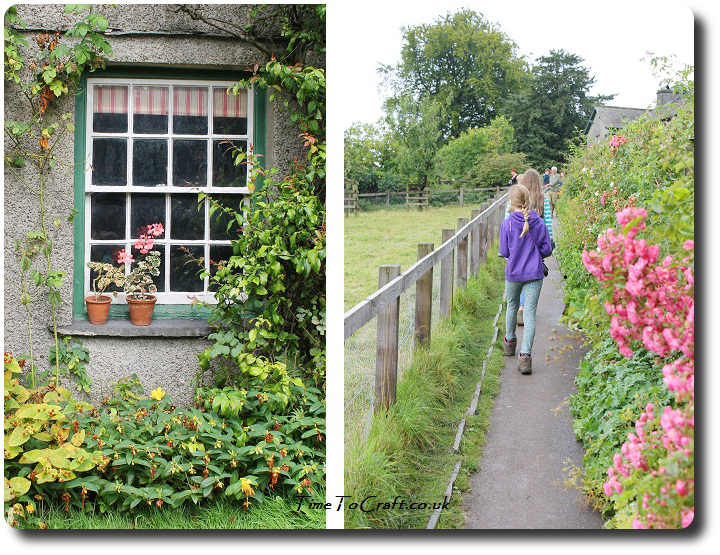 The garden is smaller than I remember, but the children still enjoyed investigating every corner. They even did the children's trail.
And I relived my childhood. (Yes, we did go to the Pencil Museum later in the week. Amused to notice that the pencil set I came away with last time, is now an exhibit. Hmm. Been some time then.)
I love that Beatrix Potter wanted Hill Top Farm left as she had lived in it. Not a museum or theme park. No Peter Rabbits popping out of holes, or squirrel Nutkins shinning down the trees. Unspoilt. Left so that others can experience her inspirations. Just as she would have done.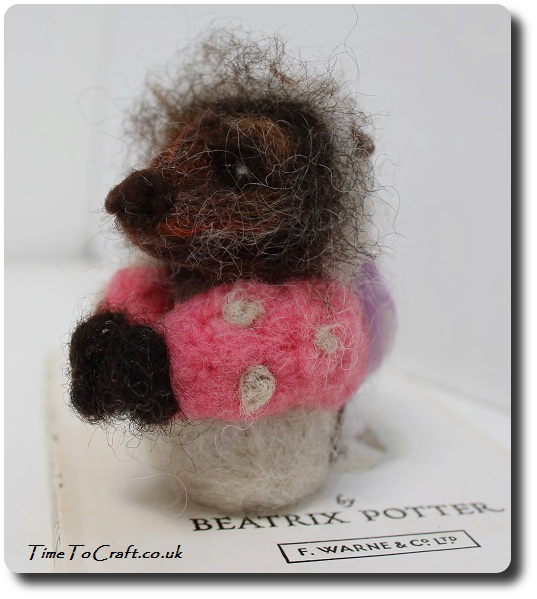 Ah. Who is my favourite Beatrix Potter character? How kind of you to ask. Hmm. Tough one. I do have a soft spot for both Hunca-Munca and Pigland Bland, but I'll opt for Mrs Tiggy-Winkle.
It has absolutely nothing to do with the pile of washing I'm still ploughing through from the holiday. I assure you. 
"If you please'm"
(bob-curtsey)
I may not have followed in Beatrix Potter's footsteps, but I still take inspiration from her characters. Needle felting a "stout short person" with a "little back nose went sniffle, sniffle, snuffle and her eyes went twinkle, twinkle", well, it was a delight!