Here I am: On top of the world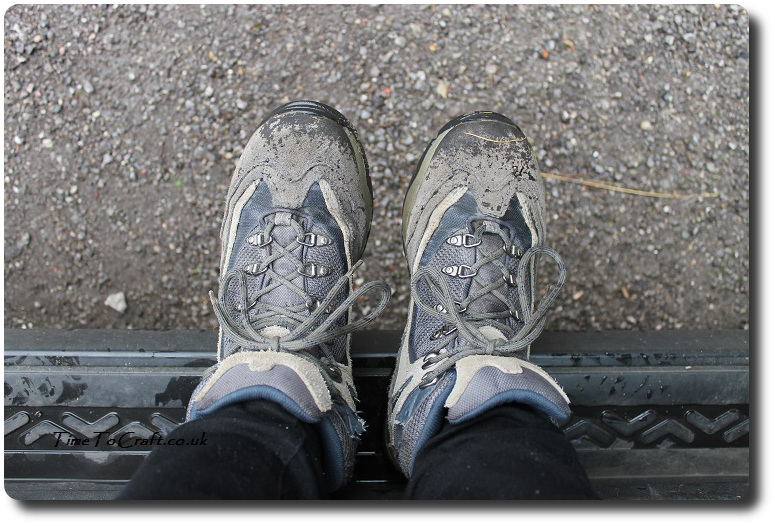 Here I am. Back from our walk. (OK. I forgot to take this photo while walking.)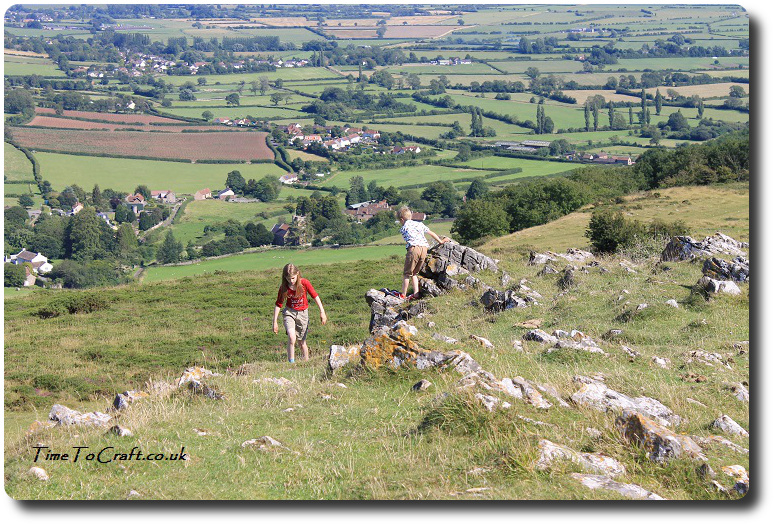 There is a range of hills that form the back bone of the Mendips. Crook's Peak is part of it. From the top you can see for miles over the Somerset Levels, down to the sea and over the rest of the Mendips.
Perfect for a hike. And it is a hike. Even places to scrabble over rocks, if the well worn route becomes too easy.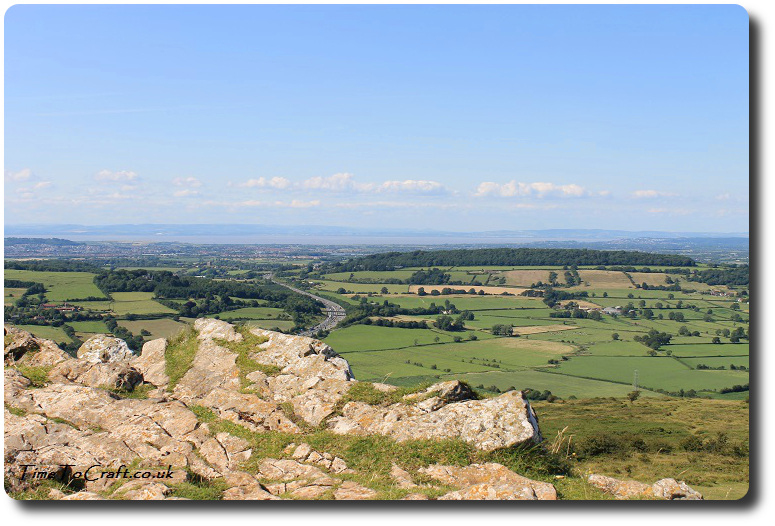 At the top, we could see the M5. Carrying holiday makers to Cornwall and Devon. We felt removed from it all. Up in our hill site spot. On top of the world.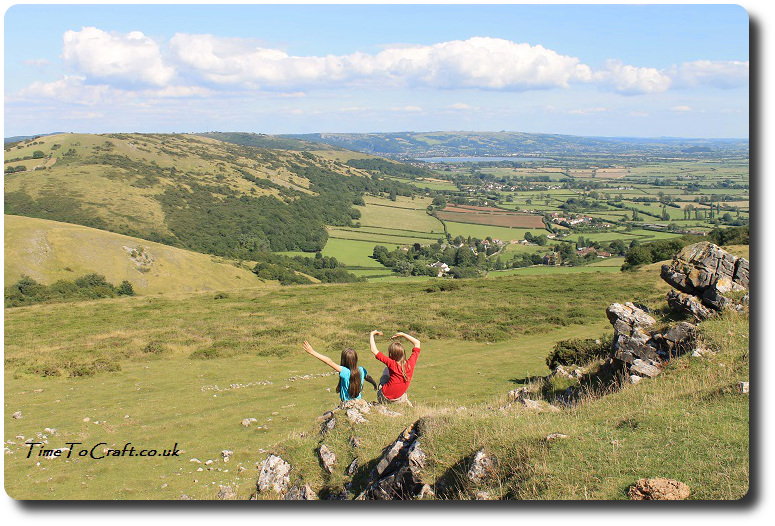 Looking over the other side, towards Cheddar reservoir, we could have been a million miles away from everything. Almost.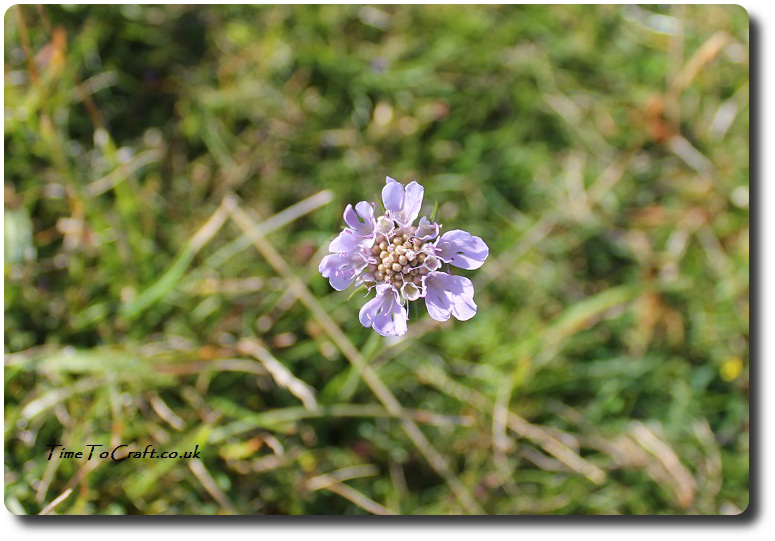 We found a variety of wild flowers. Despite, or maybe due, to the sheep grazing the slopes.
We watched birds and found bugs. We always do! We were drawn to the popping of the gorse as it dried in the sun. Only to find a Great Green Bush cricket.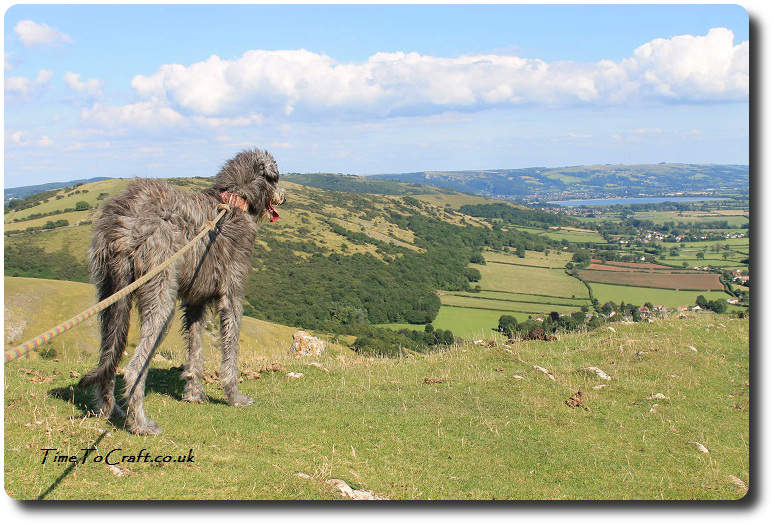 It was wonderful to be out. To breathe again. Batteries fully recharged.
---
Part of the "Here I am" summer postcard series. If you would like to find out more – click here.