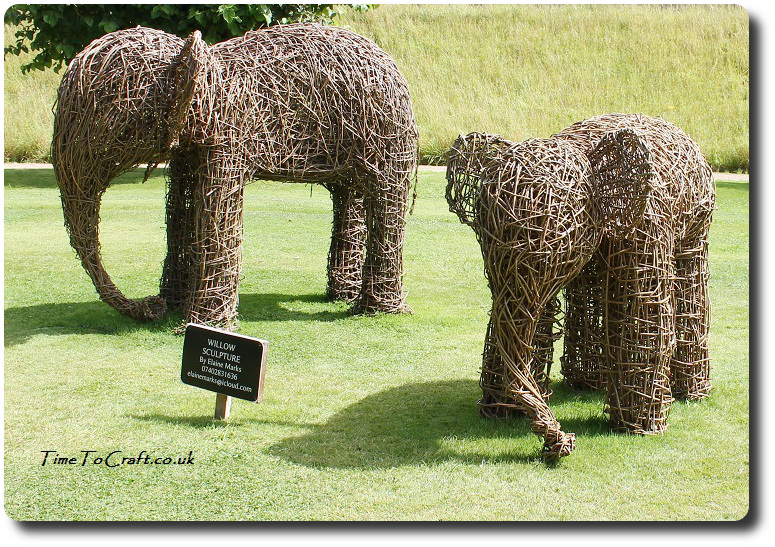 After our visit to Bishop's Palace, last week, we were really keen to try our hand at some willow craft. Being realistic, we decided to start small, rather than attempting a willow dog or elephant.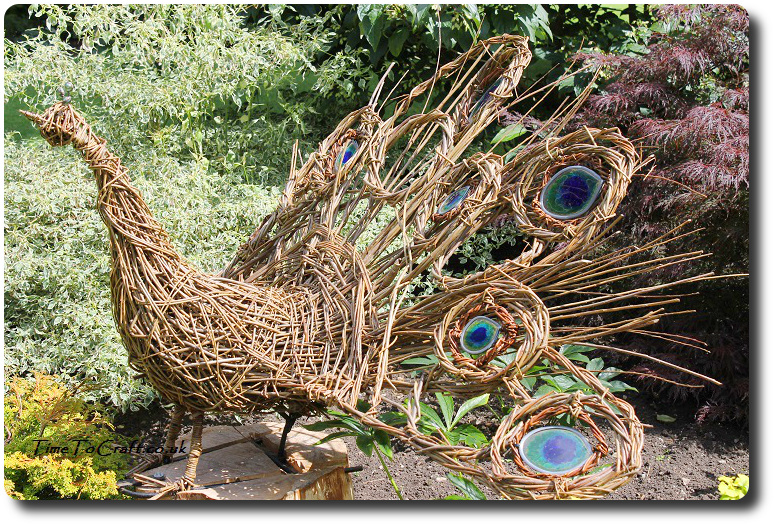 Or a willow peacock, for that matter. (not ours)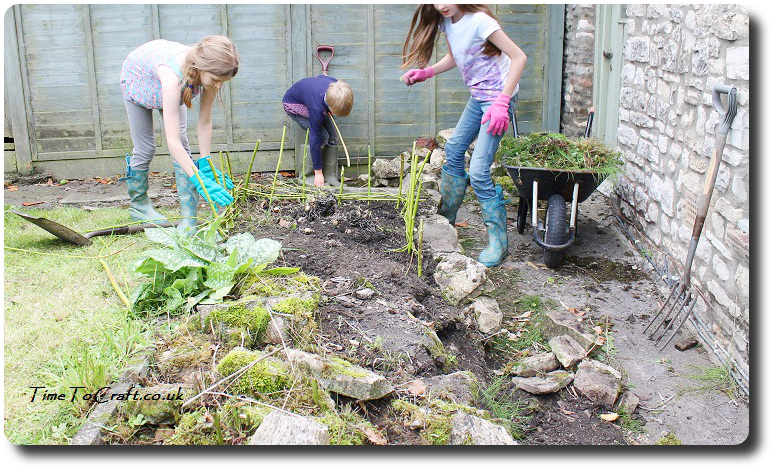 Instead we chose an unloved area of the garden, for a bit of a make over.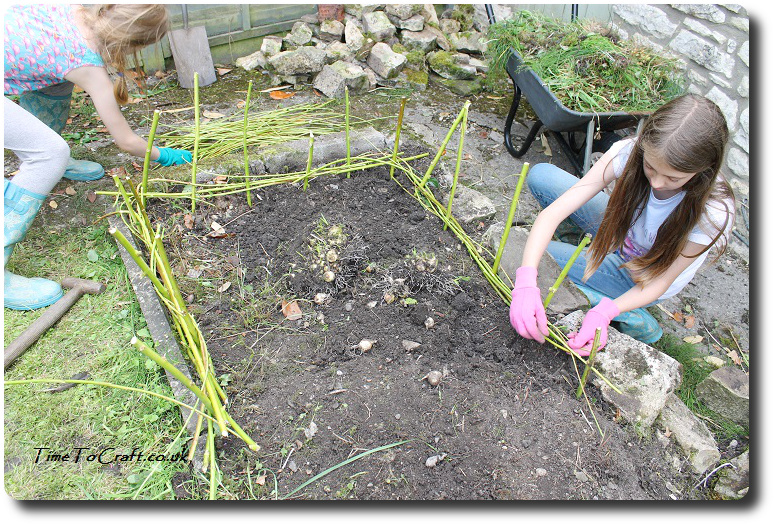 This is just outside the back door. Ignored, as everyone goes straight ahead, up the steps. The bumblee bees and toads make homes between the stones, as it's quiet.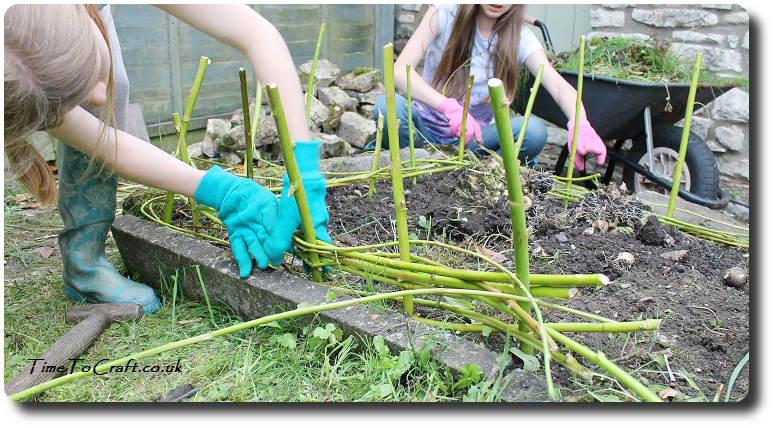 Our willow tree sent up masses of whips this year, after last years pollarding. Plenty of natural material from our own back garden. We thought we would weave a willow fence.
The children worked as a team. Doing most of the work. Moving stone and weeds. Cutting and preparing the willow for weaving.
Once the bumble bees have gone, we'll do the rest of the area. Maybe. For the moment, this is fine.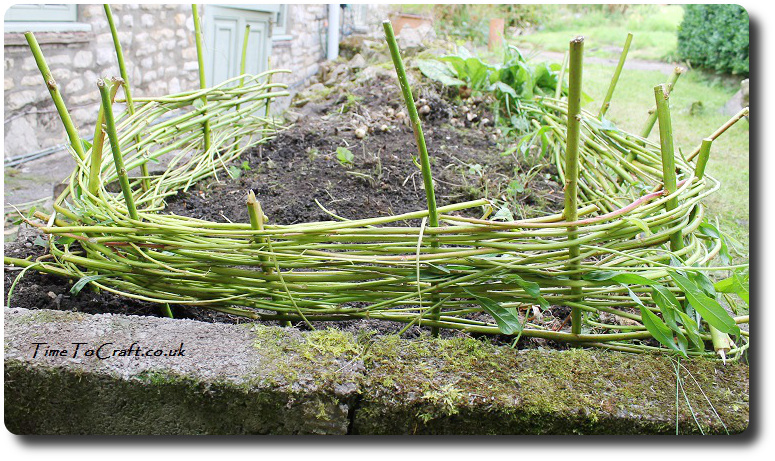 This is an experiment. It may root, it may not. Either way it doesn't matter and we will have learnt something. At the moment, it's helping to protect freshly planted herbs and make this corner a little more cared for. Maybe it will grow into a shelter. Time will tell.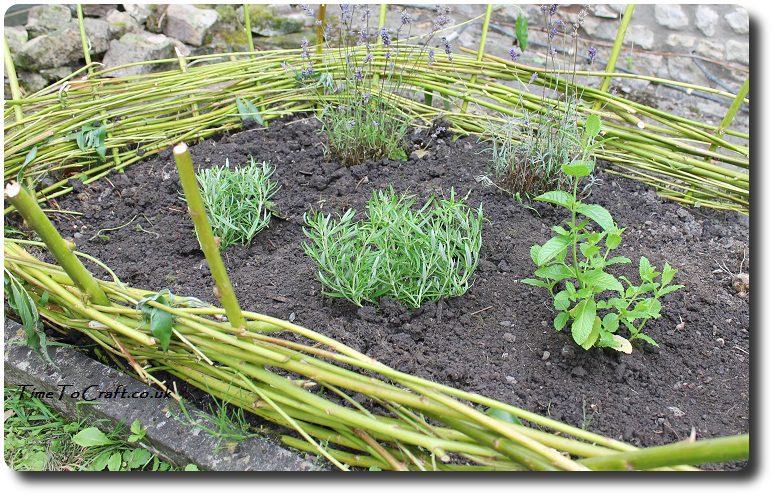 As we were enjoying our backgarden crafting so much, we couldn't resist adding our own willow art/sculptures.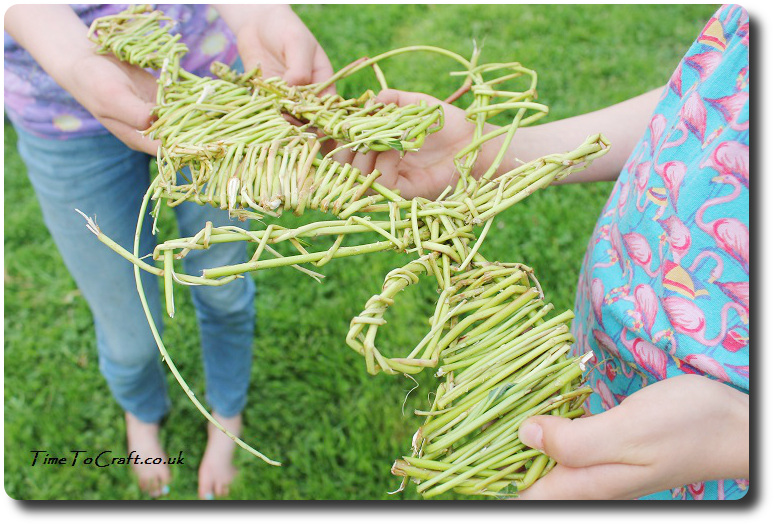 Twisting and turning. Weaving and making. A dragonfly, a butterfly and a fish. Now hanging on the wall by the willow bed.