Here I am: in the daisies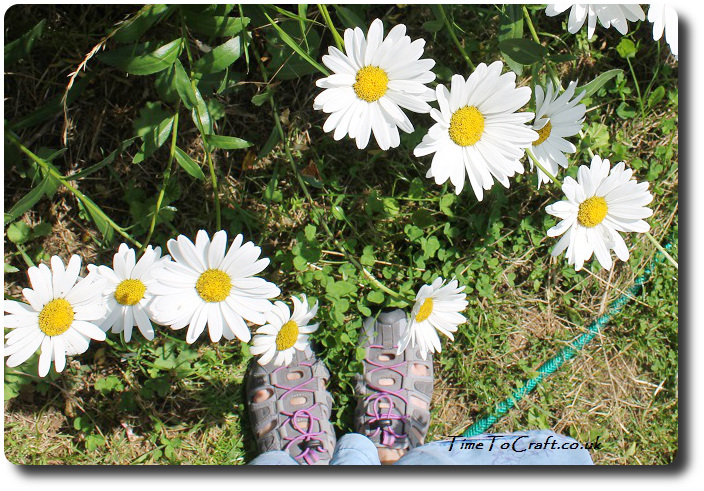 Here I am. Standing in a friend's garden.
One of the absolute joys of summer for me, is when a friend asks me to look after their garden. Just for a short while. Little dance of joy. I love other people's gardens. I love my own, but there is something about walking the paths of another garden, in the evening. Admiring their work. Enjoying the night scented flowers.
To be honest, it's not too onerous. This garden has an automatic watering system (must add this to ours) and so far we have only caught sight of the cat once. I didn't mention the cat. He's feral. We put his food out every day and it's gone by the next. Hopefully it's him polishing it off.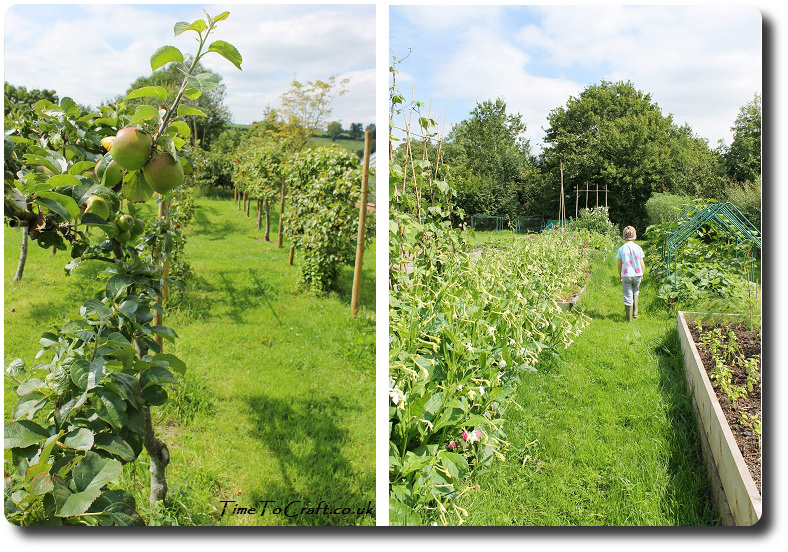 In the meantime, we check the garden. Ensuring the deer haven't eaten the contents of the greenhouses, or nibbled the fruit from the trees.
The children think this garden is magical. They would like our garden to be the same. We have a secret gate, and once in, they scurry around the paths and greenhouses, finding cherry tomatoes to eat, while I collect courgettes before they grow too far.
Oh, and cucumbers. There are so many. My children are in danger of turning into one before the summer is out. Imagine. Three green cucumbers heading off to school in September. Smile.
There are rows upon rows of espalier fruit trees. Fruit ripening, ready for the Autumn. So easy to harvest. (where could I do this in our garden?)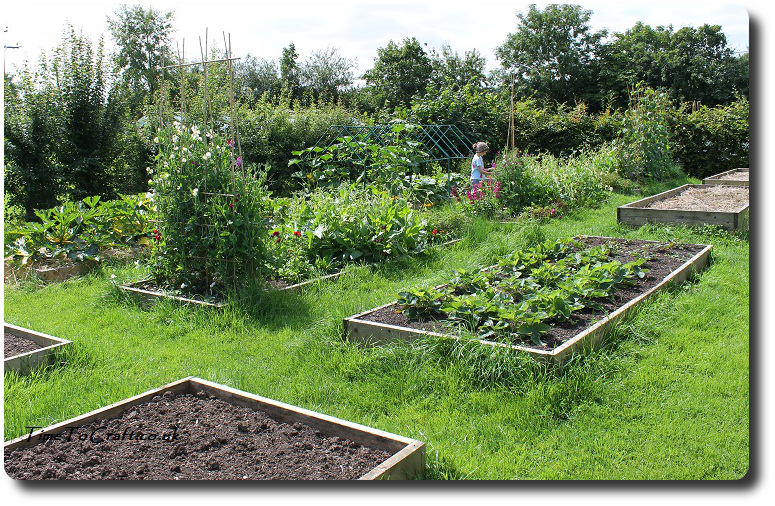 Our friends' system of raised beds are truly productive. Inspirational. (notes down in planning journal)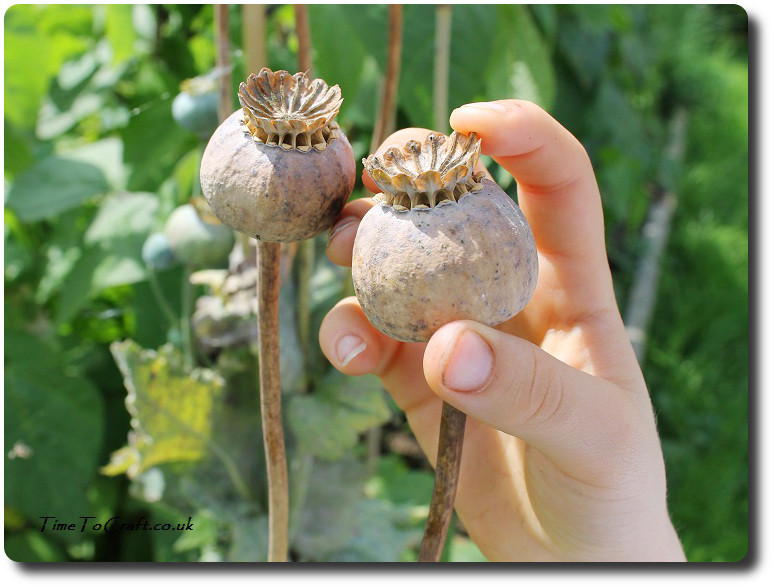 My son cannot resist the drying poppy heads. Like little pepper pots. Perfect for a child to investigate.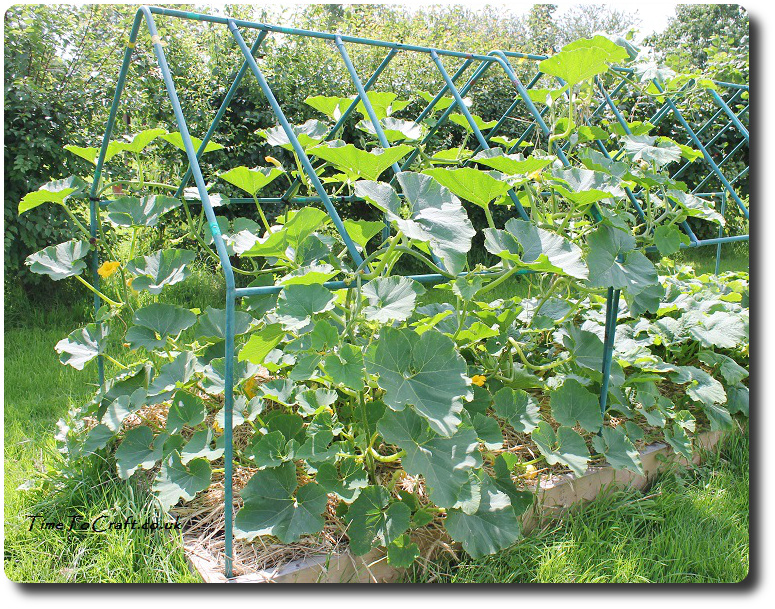 I love the way the squashes are trained up over the house frames. (notes down in planning journal). Not only do the squashes grow well, but it looks good too.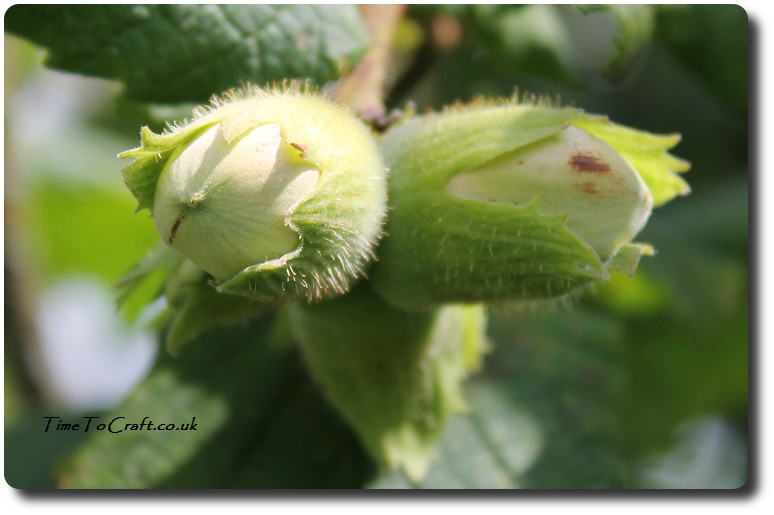 No area is wasted in this garden. Around the edges, fruit and nut trees are grown. Walnut and hazlenuts, and probably more. Hedge plums as well.
Yes. This is one of the joys of summer. For a few days, I can enjoy a different garden. Carefully select a few goodies to take home. A moment or two to enjoy the growing season and gather more gardening inspiration. Bliss.
---
Part of the "Here I am" summer postcards series. If you would like to join in, let me know.