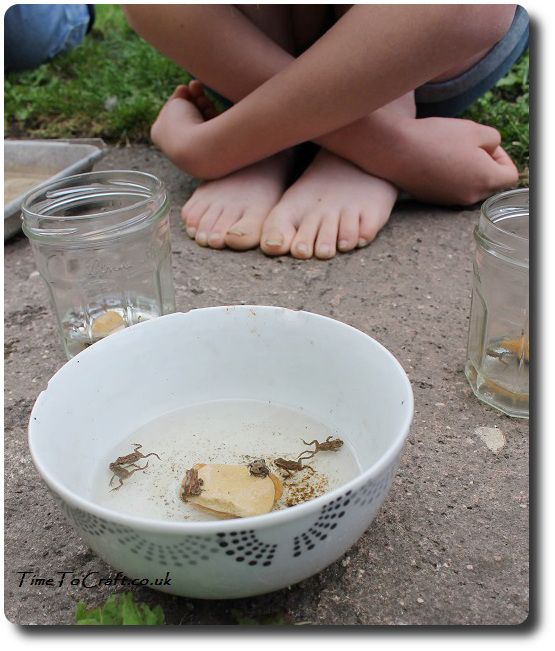 Every year, we have a toadlet invasion. Usually around the Solstice and after a downpour. The children can't resist rounding a few up and taking a closer look.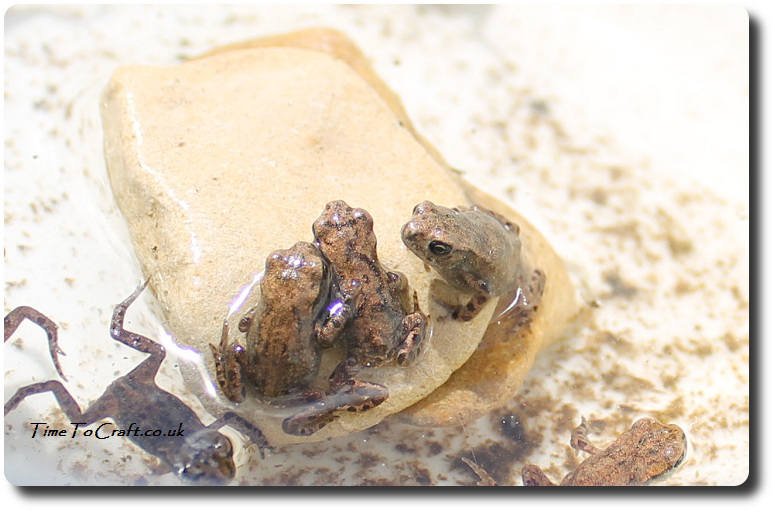 We keep the outside doors shut, as they are a curious bunch. They'll hop in and look around. I've looked down, while preparing lunch, to find a row of tiny toadlets sitting on the step, watching me. Very cute, but not the place for a toadlet. One year, I found one covered in green glitter. A few have appeared from under cupboards, covered by a dust bunny. Not the place for a toadlet.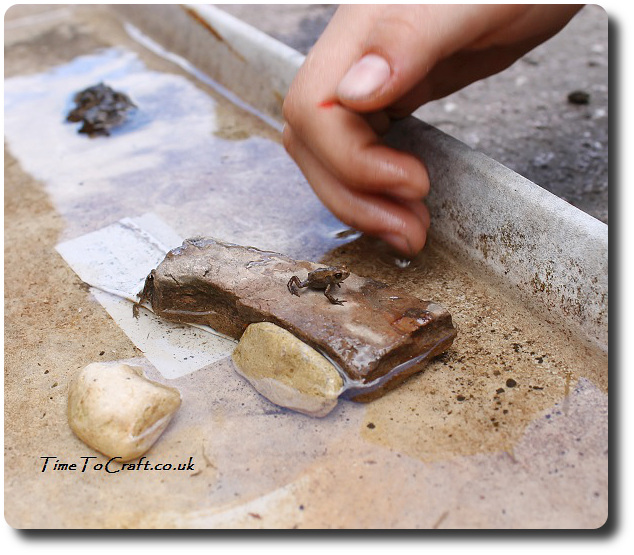 This year, the children decided to see how the toadlets swam. They used shallow trays, with stones to allow the toadlets a rest area. In case they really didn't want to swim. They also set themselves a limit of 10 minutes maximum, so not to tire out the little toadlets.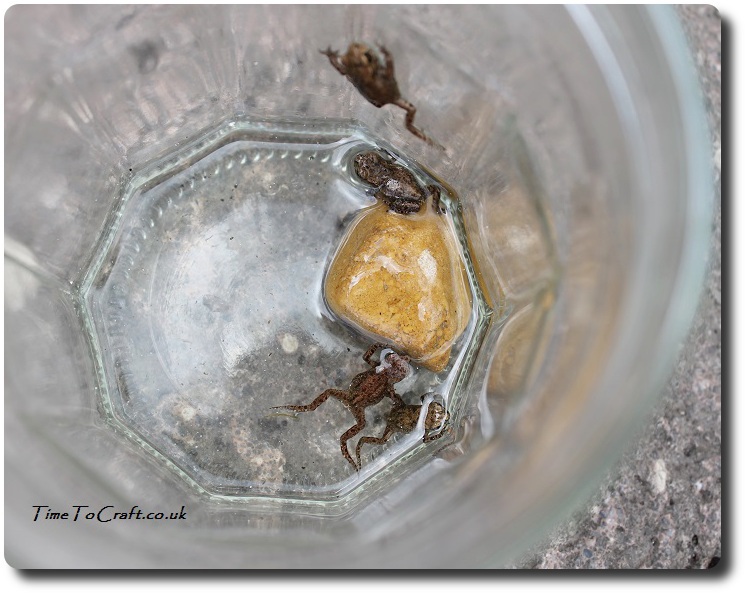 Then they watched.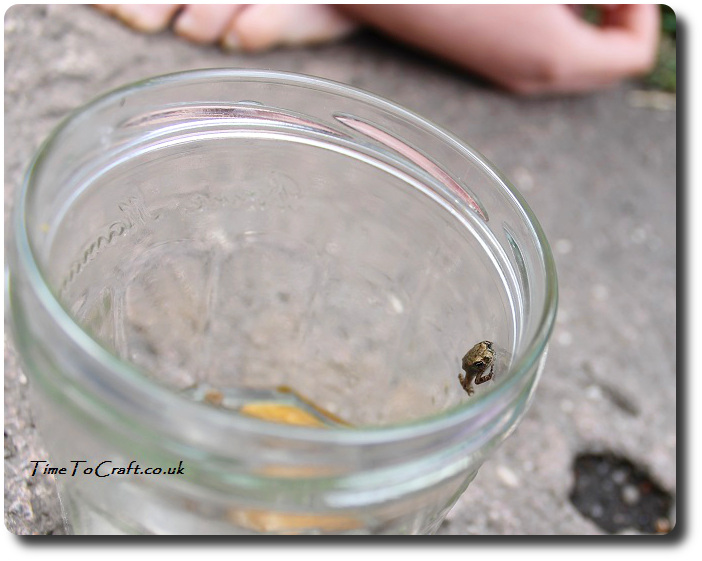 Saw how they swam and how they climbed.
Once the time was up, they released the toadlets back into the same part of the garden that they found them.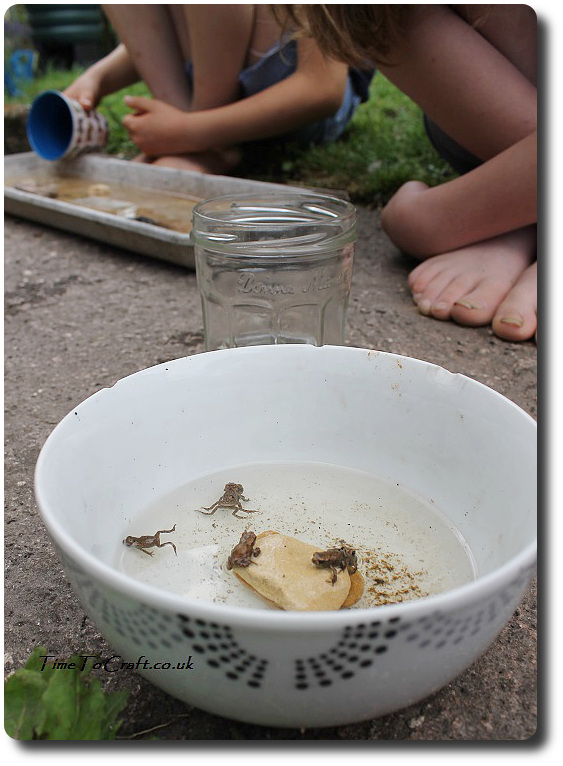 So many questions inspired by their latest toadlet encounter. I'm sure both toadlets and children were mutually curious about each other. Who knows for sure what the toadlets were thinking, but they are now back on their journey that takes them through our garden each year. I always look forward to this tradition. Part of the rhythm of our year.
Joining in with the ever inspiring Fiona over at  Coombe Mill and her #CountryKid linky.