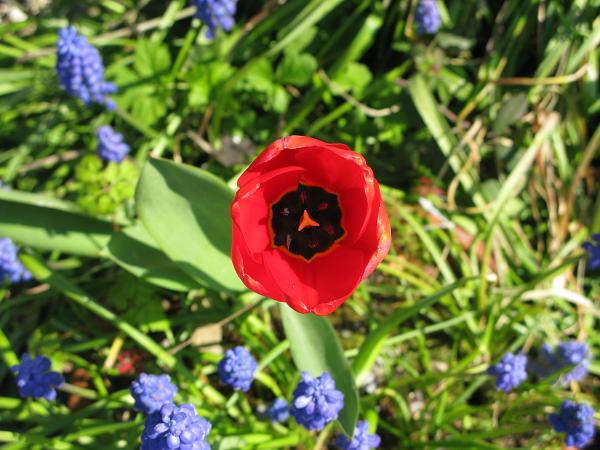 We have only one tulip in our garden. We always have just one tulip in the garden and it is the same one. My Grandmother planted it up in a pot along with grape hyacinths. Every year the tulip rises up like a phoenix and bursts out in a beautiful fiery red. It stuns and pleases every time. A multitude of memories flood through my mind. Every year.
My Grandmother died over 15 years ago, but her tulip keeps on going. My father threw the pot into the back of my car, after her funeral, along with some other bits and pieces that he knew I would appreciate.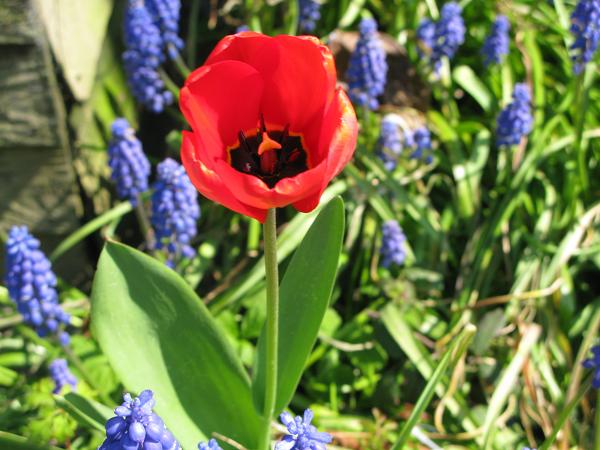 I have such lovely memories of my Grandma. She spent hours teaching me to embroider. I still can't do a french knot without hearing her voice. She was a really remarkable seamstress. The clothes she made were stunning. Before she married she worked for a  company, where she designed complex patterns of stitches and beads and applied them to dresses, for people who I hope admired her work.
She had the most amazing knowledge of plants and knew all their names. And I mean all their names. Her gardens were always beautiful and as a child  I loved running around the beds filled with the tallest flowers, hiding from everyone. I hope one day I am half as good at taking cuttings and propagating.
She painted, raised four boys and ran the household without the benefit of a car, the internet or other modern luxuries that I take for granted. Every birthday, she made us grandchildren beautifully crafted toys. The one childhood toy, which I have not passed on to my children, is a rag doll she made for me.
Excuse my indulgence, but every year, when the tulip opens, I can't help thinking of this special lady. The irony is that I probably spend more time now researching to gain the very knowledge that she had. Whether its plants, sewing, painting or running the household. I could have spent more time with her, but at the time, these morsels of information and skills were not important to me.  Hmm, even when she is gone she is still teaching me. Listen more, you never know when you'll need it.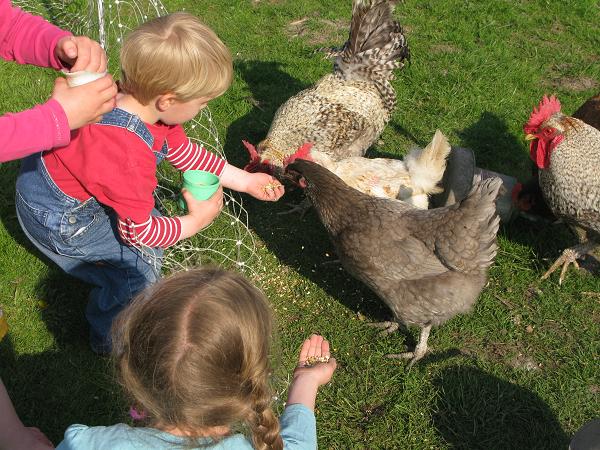 My children did not know her, but I'm sure she would have loved them. They would have loved her. BL loves tulips and has been eagerly waiting for this tulip to open. She suggested that we should plant more tulips this year. I'm listening and I think she's right.