AlphabetPhoto: Z is for zebra longwing butterfly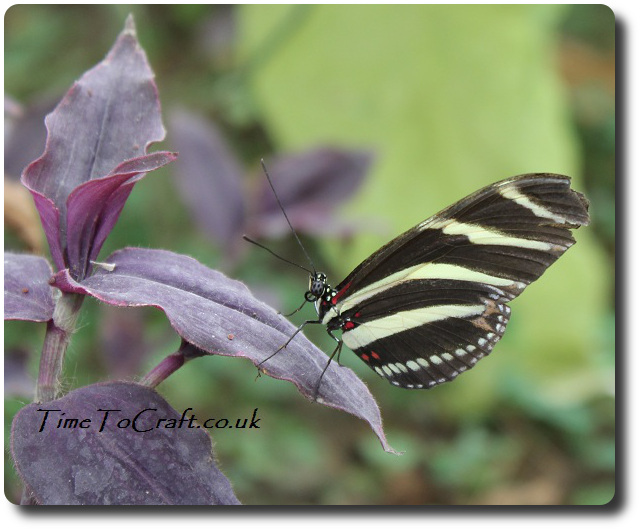 This is a zebra longwing. We found this one in the North Somerset Butterfly House. Fluttering almost lazily around our heads. The photos from that visit still inspire me in my designs.
The zebra longwing is the state butterfly of Florida. It not only warns its potential predator to leave it alone, with the stripes on its wings, but it also tastes horrible. Apparently.
Last week of the current run of the #AlphabetPhoto challenge. My z is for zebra longwing. AlphabetPhoto is taking a break over the summer. Starts back in September. Giving us all plenty of time to think hard about those difficult letters (I'm looking at you x). Hope you can join in too.