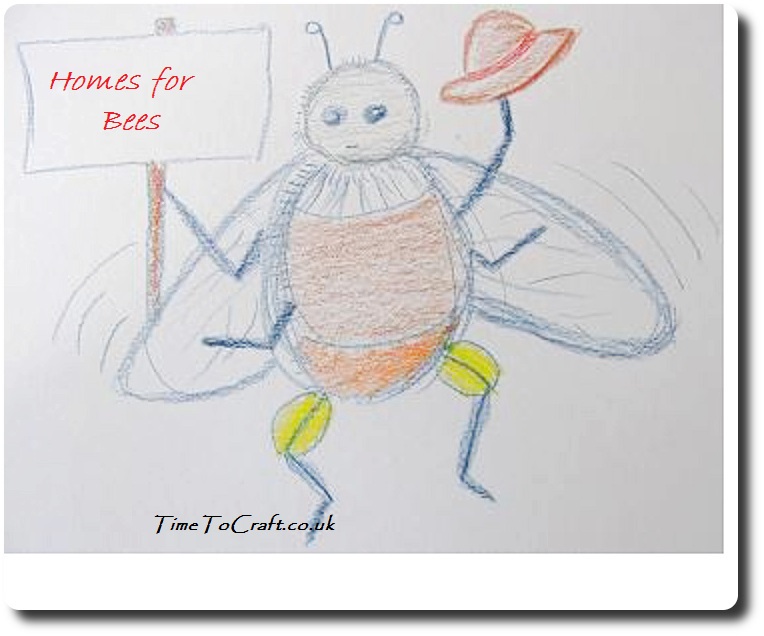 Yesterday, looking up from my computer, I spotted a dark, swirling cloud in one part of our garden. It could only mean one thing. A swarm of honey bees. It's not the first time. It's the right time of year and the weather was perfect. I wasn't surprised.
Beekeeping is on my list. I've been on a one day course and read plenty of books, but I'm not ready quite yet. Apparently the bees have a different idea. They like our garden and would like to live here. Sigh.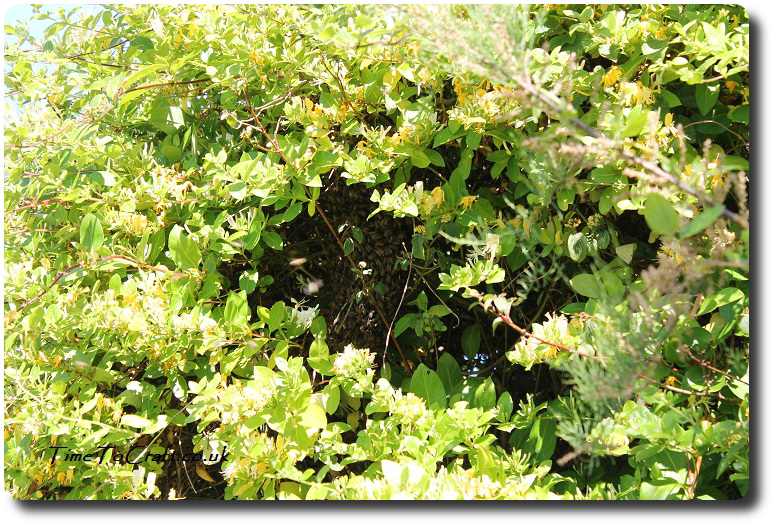 No convenient empty hive, waiting in our garden. They opted for the coolness inside our honeysuckle. I see their point. It's cool, secure and surrounded by a food source. But no way a permanent solution. They would be on the move again.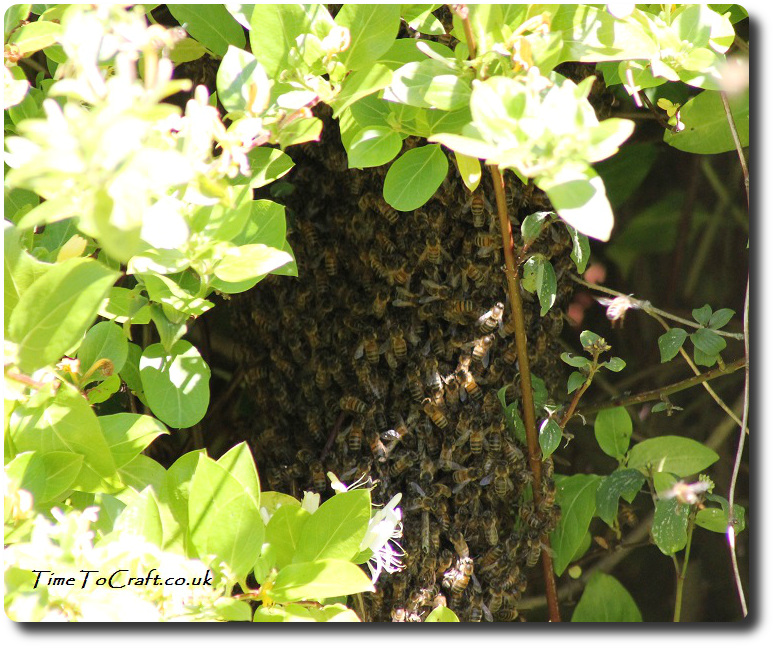 They were kind enough to let me approach. More intent on keeping their queen safe.
Our neighbour is a beekeeper. As his hive died out over the winter, he was very happy to acquire a free swarm. Half an hour later he returned dressed in his beekeeping suit and with the tools of the trade.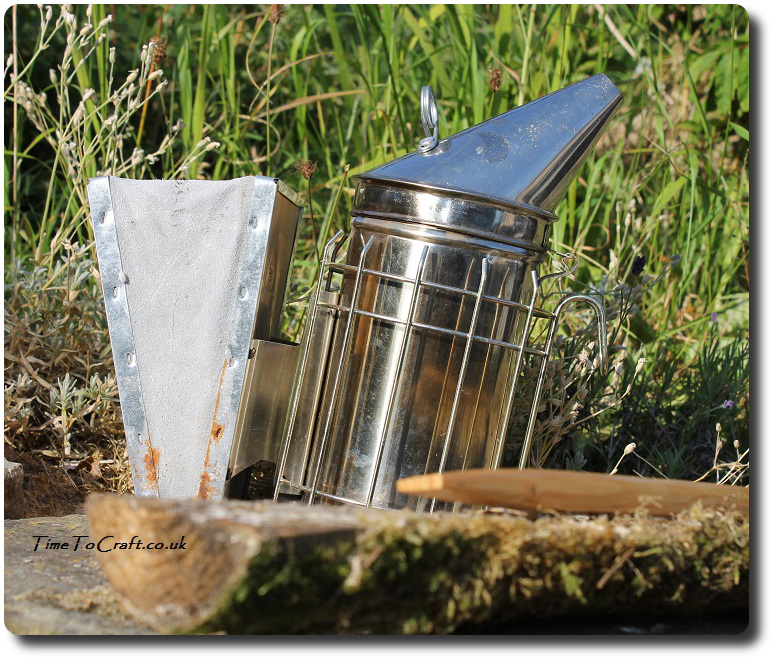 The swarm was brushed out of the honeysuckle and into a box. Then turned upside down onto a towel to ease transporting them. There the box stayed all afternoon. At first the bees that were left behind, covered the outside of the box or swirled around. Over the hours, they mostly moved inside.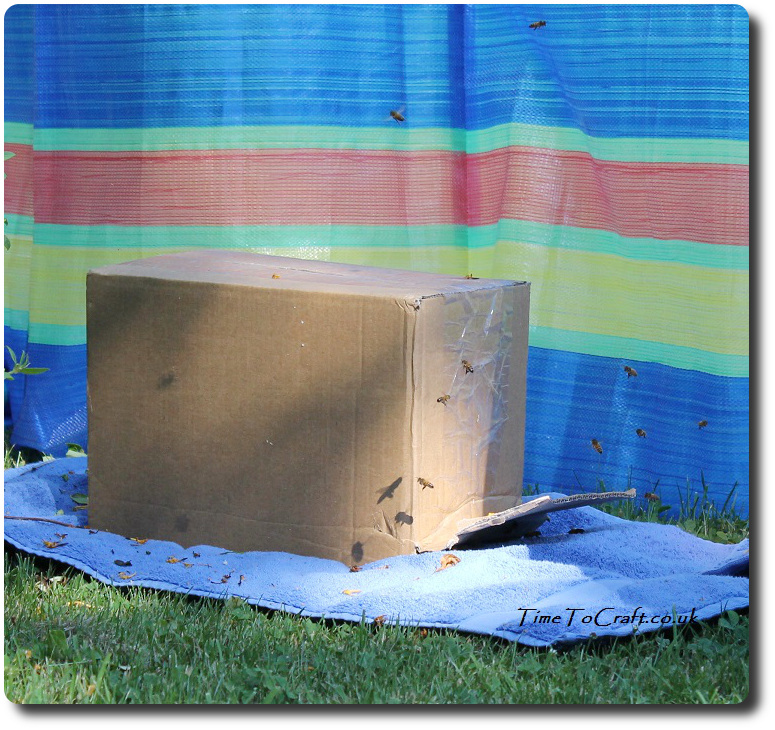 In the evening our neighbour returned, slid a board underneath and wrapped the towel around the box. I'm sure anyone driving down our lane a few minutes later would have been slightly surprised to encounter a man in full beekeeping suit, walking very carefully, holding a box out in front of him. Not a sight you often see.
This morning as we set off for school, we heard that the bees had settled in and were busy foraging. It took a further half a day for the slightly cross, left behind ones to calm down and follow. At least, I hope that's where they went. I was relieved that I could let the dogs out again.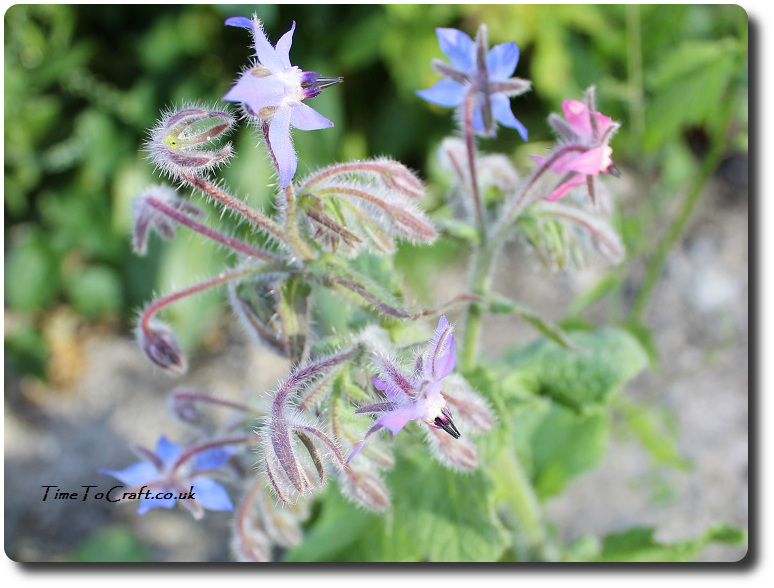 My mission now is to carry on improving our bee friendly plants and organize a hive for next year. Eldest is keen to come on a course with me this winter. I am determined that next time a swarm comes knocking, I'll be able to provide a home for them.
Let me know if you keep bees. I'd love to hear your experience. Which plant is the most popular with the bees in your garden ?
---
A footnote: At the very moment, I was out in the garden, checking out the swarm, a couple of ladies arrived at my gate. They had a message from God, they told me. My mind fully focused on the swarm, I had to stop myself from saying that I needed to cope with a message from Mother Nature first. One omnipotence at time, please.