AlphabetPhoto: V is for visitor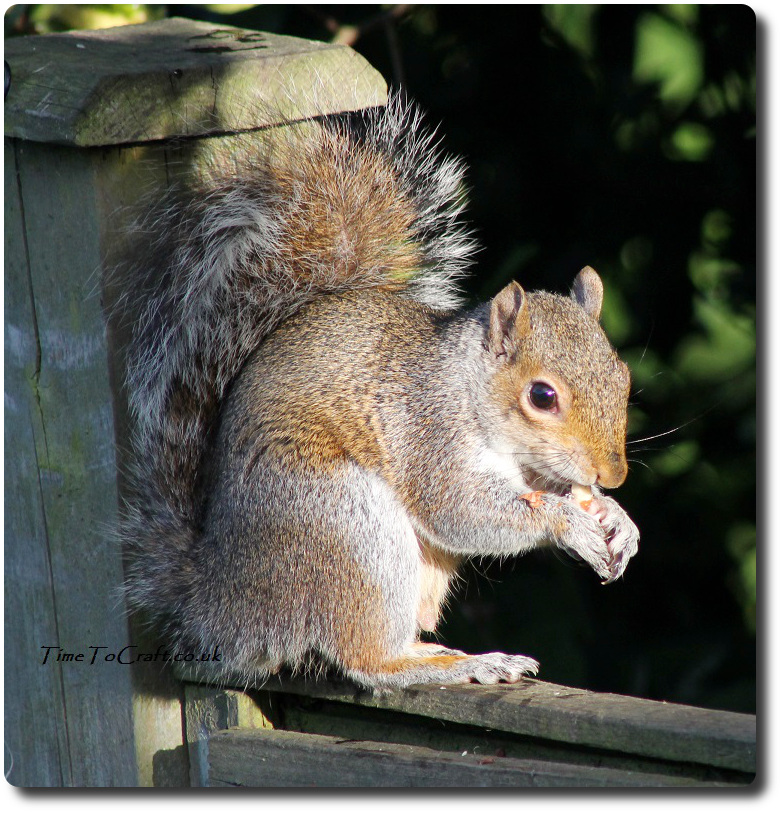 A regular visitor to our garden. Helping herself to peanuts from our bird feeders. Unfortunately she tends to make holes in the wire containers, in an attempt to extract a peanut as quickly as possible. Just below her is a jay, hoovering up the dropped food. The jay usually bosses the other creatures off the feeders, but not the squirrel.
Joining in with the ever inspiring #AlphabetPhoto linky. I'm challenging myself to use my telephoto lens a bit more and get a little closer to our garden's wildlife. We've reached V, so my V is for visitor.