AlphabetPhoto: S is for snail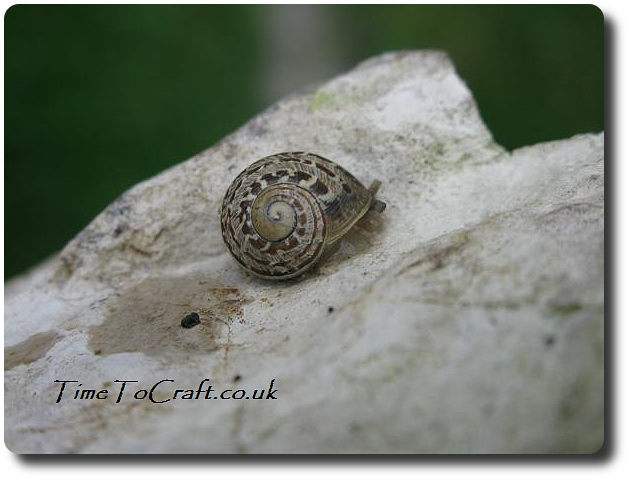 A few years ago, the children and I entertained ourselves one rainy day, by finding different snails around the garden. Once we started looking, we realised just how many different types there were in our own back garden.
This one is the snail I remember the most. It's shell looked as if someone had taken time to use the art/craft of  marketry to fashion an intricate shell.
Linking up with #AlphabetPhoto. My s is for snail. Or maybe that should be snail shell. Although, if you look carefully you'll see that the shell is still in use.
What "S" would you choose?