A garden all of their own
Sometimes it takes the enthusiasm of children to get a project going, around here. So true of our seed planting this year. They have been desperate to have their own plots and start sowing the seeds.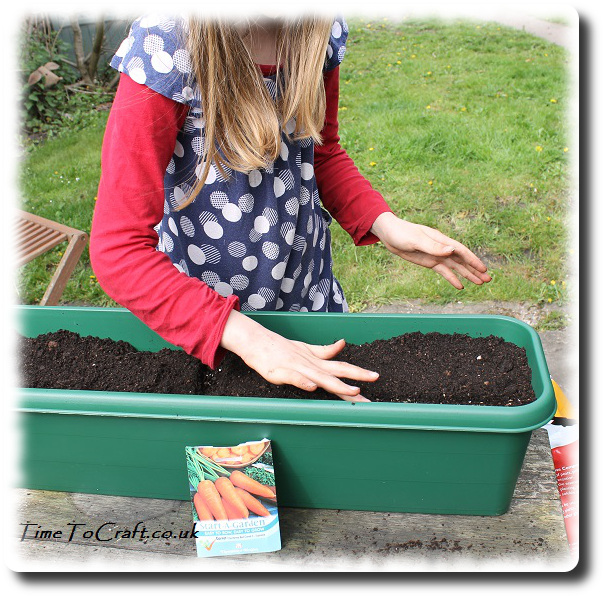 I spotted a children's gardening project from one of my very favourite bloggers NoBigDill. She had found 6 trough planters hidden in their new garden, sprayed them bright colours, and each of her 6 children was given one. They then could choose what to grow.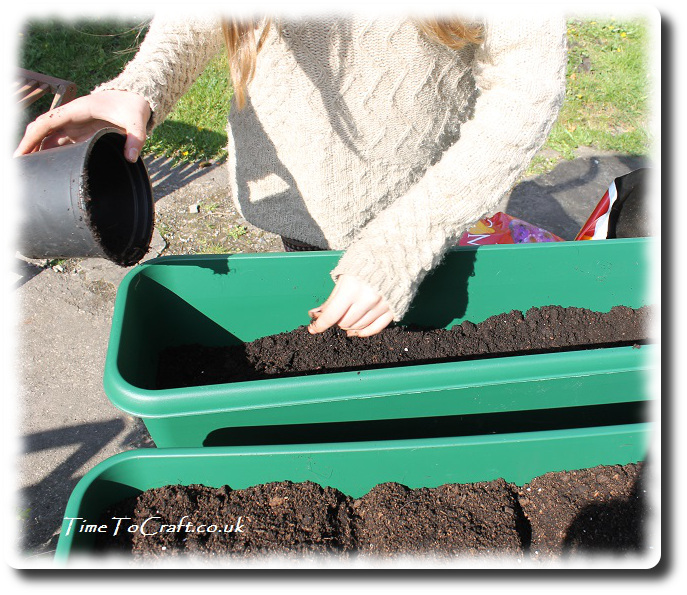 I loved this idea. Each child taking responsibility for a trough. A little garden of their own. A manageable size. Not too big that it becomes a chore. Not too small that it produces next to nothing. Positioned somewhere that they passed each day. Something to encourage their interest.
After a quick check in the potting shed for suitable containers, we headed off to the garden centre. It was quite fun figuring out which seeds would work in the troughs. Nothing that would grow too tall, but still something each of them wanted to grow.
On the way home, they used the seed packets as trump cards, comparing heights, number of seeds and price.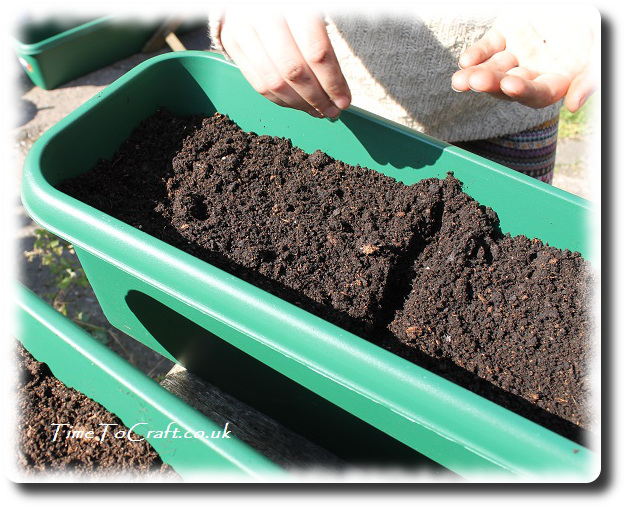 Then the planting began. Eldest went for edible pansies, dwarf sweetpeas, love in the mist. Middle chose carrots and poached egg plant. Youngest was determined to have chillies, peppers and marigolds. They hope to swap some of the seedlings among themselves. (some for me too, I hope) Can't help thinking that it will make the most amazing meal, if all the edible plants are ready at the same time. A masterpiece in colour!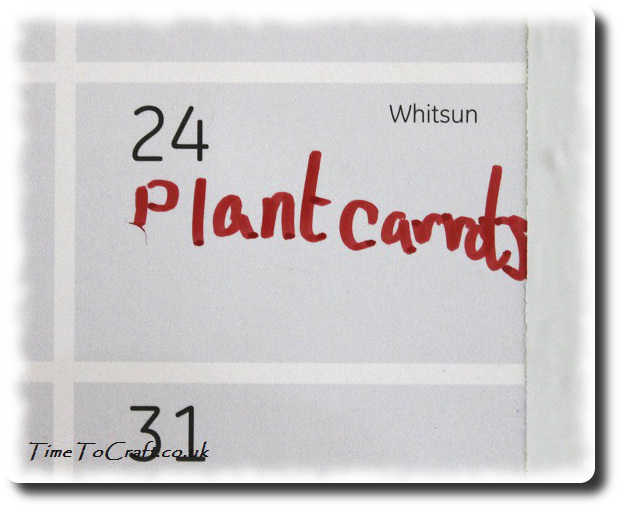 It tickled me that Middle is already planning her succession planting scheme. Next carrot sowing is marked on the calendar.
This project fits in perfectly with my scaled back kitchen garden this year. It's also encouraged me to get going. My homemade propagators are doing well.
Already the marigolds are up, as they were started on a kitchen windowsill. Each morning and night, youngest gave them encouraging words, or a simple goodnight. It certainly worked.
I'm linking up for the first time in ages with Fiona's #CountryKids linky. Hopping over later to catch with all the outdoor fun.