Plant Propagators: recycled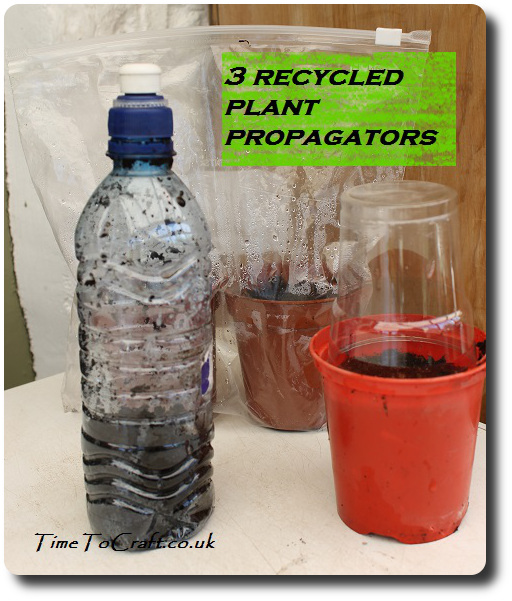 When I first started gardening, oh so many moons ago, I bought everything new. New pots, new propagators, new plant tags. Bit like having a new baby, where you end up believing that you can't possibly cut it as a mother unless you have the latest new fangled (*fill in blank*) for your newborn.
Turns out, I really didn't need as much equipment as I thought, for gardening. Or for the babies for that matter, but let's focus on my gardening mistakes. If I look in my potting shed, the pots have accumulated all by themselves. Lollipop sticks and cut-down yoghurt pots, outnumber shop-bought plant tags, a 100 to 1.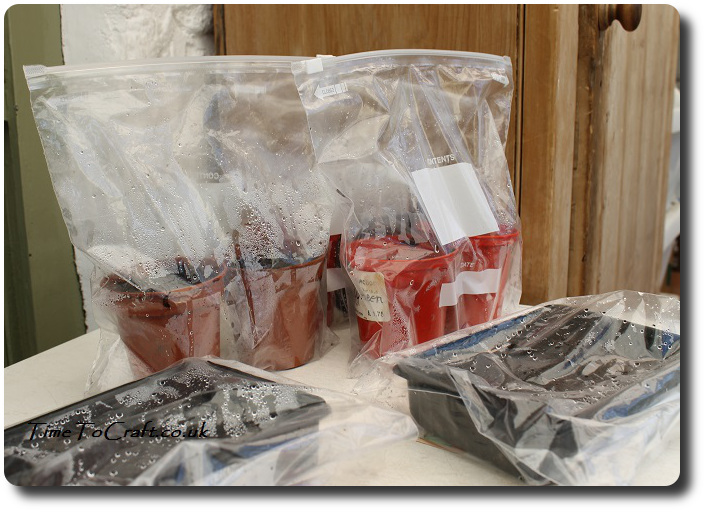 Oh, and propagators? Well that is something else. I still have a few shop bought ones, but they are cracked and scratched. Just about useable, but I won't be buying more. It's the storage that's the main problem. I'm sure some people can keep them going for years, but not me.
So I have to be resourceful. Over the years, I have learnt a few tricks. First one is that before any plastic goes in the recycling bin, I check if it is garden useable.
It just so happens that I love the zip lock plastic bags for freezing prepared fruit and veg. Easy to reseal after taking out the desired portion. Once empty. I clean and decide if I can use in the freezer again, otherwise they are consigned to the garden area for use as 2 pot propagators.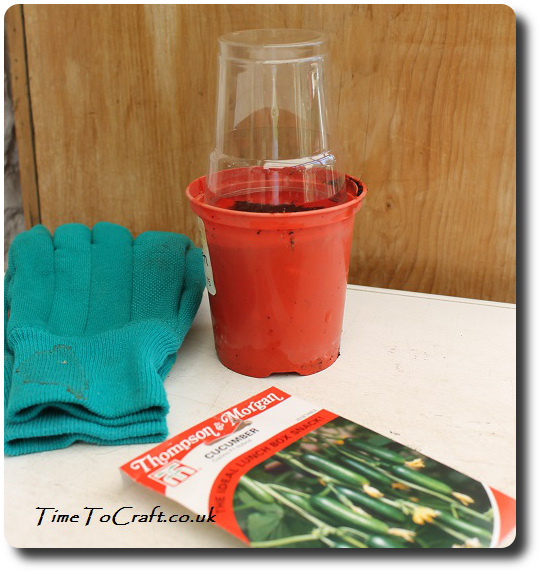 Plastic cups and clear yoghurt pots are put aside for individual pots.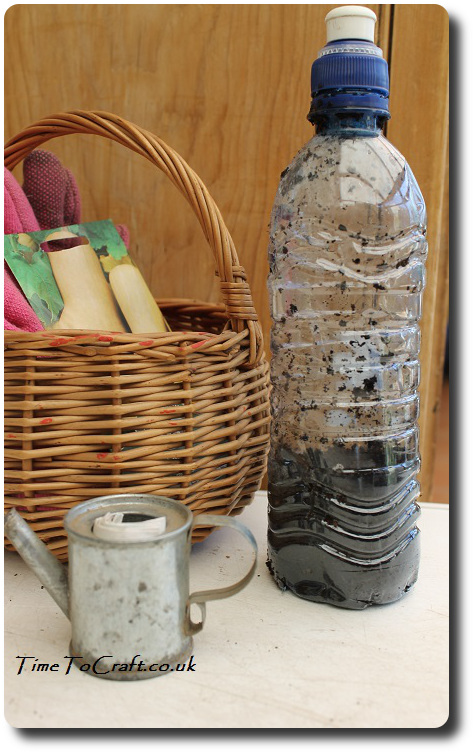 And something new this year. We try not to buy the individual water bottles, but I'd rather buy water than a sugary drink when we're out and about. It struck me that, once empty, they make mighty fine seed propagators.
I cut holes in the bottom, used a paper funnel to pour in compost, then just added water and a seed. Used a stick to push the soil to cover up the seed and put the lid back on. Hopefully it will grow, and I can cut the bottle in half, when I need to plant on the seedling.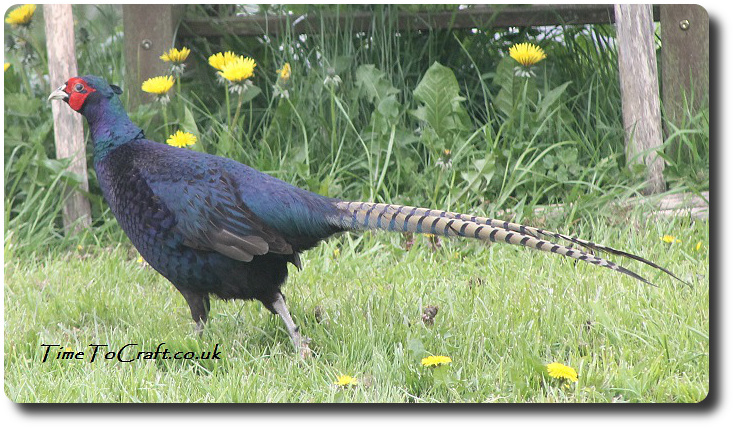 Visitor in our garden this week.
Already marigolds and a cucumber are sprouting in the ziplock.
So three simple, recycled plastic ideas for making plant or seed propagators. Just one more step along my "Becoming a greener me" project.
The children have a new gardening project, but I'll leave that till next time.
Joining in with Gina's #ThriftyThursday. Have you any thrifty gardening tips this week?