AlphabetPhoto: P is for pattern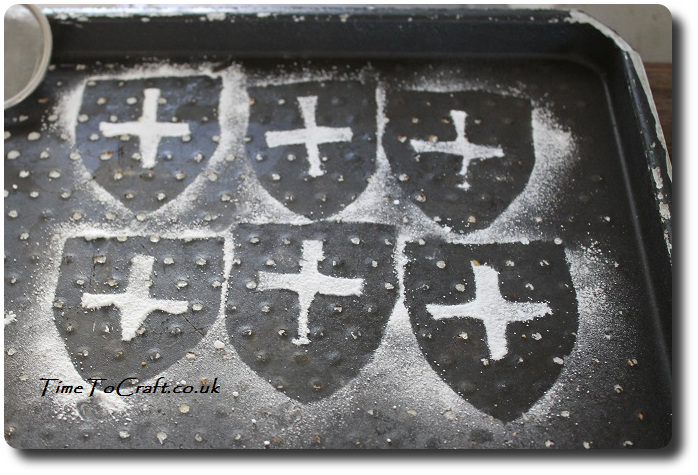 I'm joining in with PODCast's #AlphabetPhoto again. It's been a while, so I'm just going to jump on in and miss out the middle part of the alphabet.
My p is for pattern. An unintentional pattern that made me smile.
After making the St George's Day jammy dodgers, I was left with an interesting pattern on the baking tray. I like patterns and, this one I found eye catching, among the rest of the cooking paraphernalia. Bizzarely, making the clearing up a tad more interesting.
This is a first for me, but I am sharing a photo of my dirty dishes. The part that usually escapes the camera after a baking/making session. It's like the pattern. Something missing.