Disaster cookies and a beach walk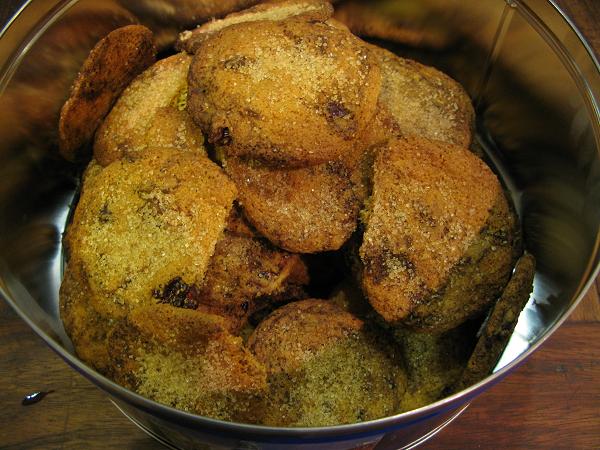 These cookies may look innocent enough, but they are not nice. I'm not even going to get them out of the tin for the photo.
I spent part of this morning catching up with a bit of baking. I used a recipe that I had cut out of a magazine years ago. I didn't have all the ingredients, so I improvised. I'm not sure which bit of my adaption went wrong, but I am not doing these again. They are so bitter. You can see I've tried adding a crunchy sugar topping, but the after taste is still bitter. So all thirty cookies are destined for the bin and I have to start again.
As compensation, we decided to take Gwinny, the dog, for a beach walk. She loves beach walks, because, being a long dog, she loves to run.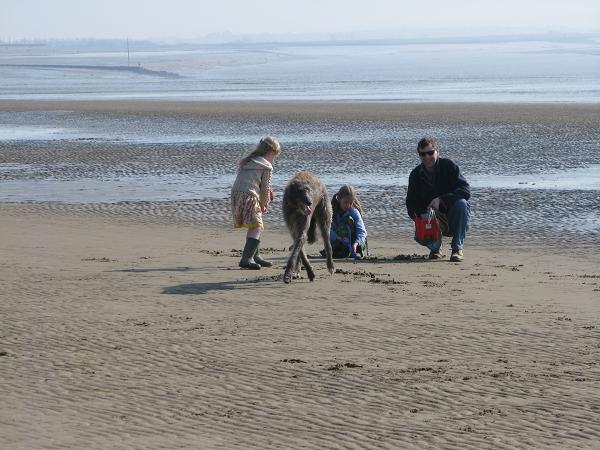 Its difficult to get a photo of her running, as she is either running to me or running away. The children were happy as we took buckets and spades, so they dug.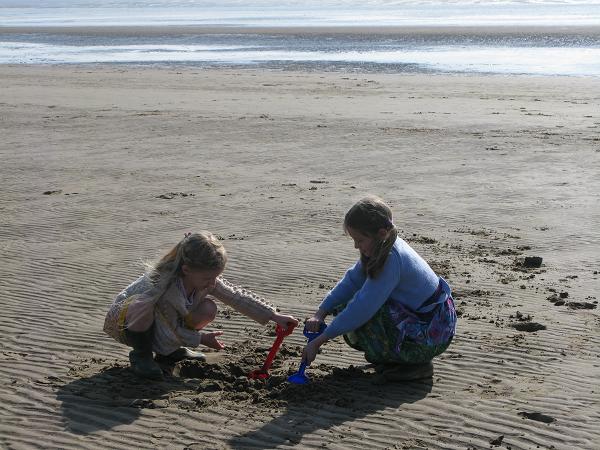 It was late afternoon and the beach was breezy. TF was not thrilled, as he was cold. In the end we sat at the edge of the dunes and he dug. They are back to school tomorrow. I hope this finished the holiday off on a high note.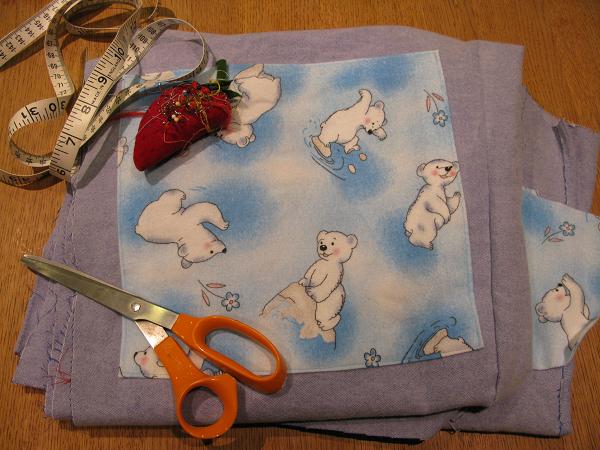 Tonight, I will be making more cookies. Nice ones this time. Also I'm getting out the sewing machine and doing some flat felled seams. I don't do these seams very often, so I have this page bookmarked to remind me. I like this kind of seam in pyjamas as it is neat and leaves no tickly flaps. I think it is stronger and really is not much more work, if any.  I am enjoying having my sewing machine out again.