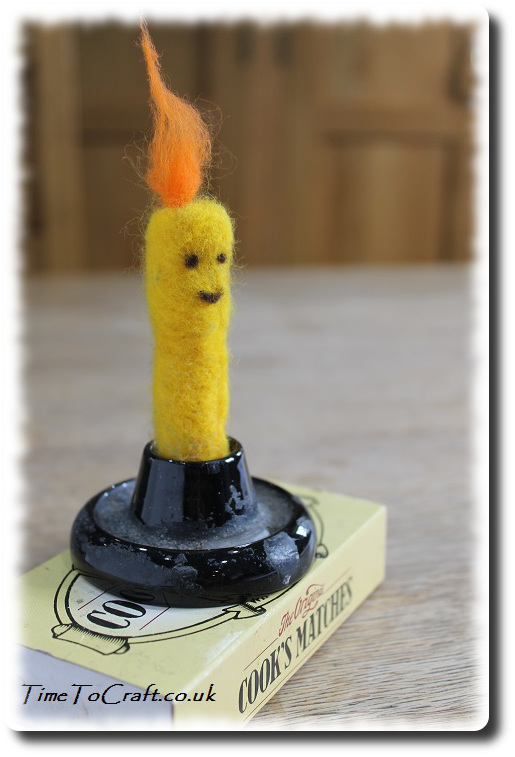 It's running up to Candlemas or Imbolc (2nd Feb), which marks the half way point through winter. I've been working on a particular seasonal crafting project, with a colourful note to it. The needlefelted candle is just part of it. I couldn't resist adding a face. A cheeky face, I hope. He's not quite finished yet. Some projects can't help but take on a life of their own.
I made him yellow, like beeswax, and to add a glow in his own right. I remember reading that churches used only to burn beeswax candles. Tallow candles being too smokey and smelly. I've noticed that when we light our hand-dipped beeswax candles, they drip less than shop bought candles, so I wonder if that was another reason.
Joining in with PODcast's #AlphabetPhoto. My C is for candle. Hope he brightens your day too!